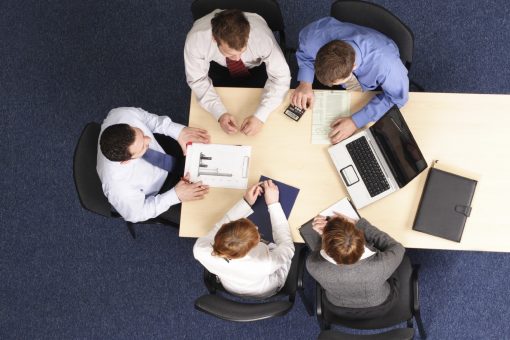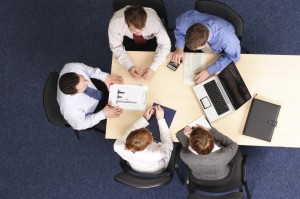 With external business demands increasing and technologies continuously emerging, organizations that are assembling agile teams to "change direction" when they need to remain competitive.  Agility includes adapting their systems to new processes in a fast evolving marketplace. At the forefront of the adapt or die reality is the ever-advancing world of IT, where new innovations and technology seem to progress daily.
In a recent IT Executive Outlook survey conducted by TEKsystems, findings indicate that 66% of IT leaders would like to see improvements in their organization's ability to develop agile teams to assemble high quality outcomes quickly. With demands in the IT industry changing more frequently than most other business areas, it is vital for the IT industry to be extremely efficient when assembling collaborative teams.
Organizations that struggle with employee conflict, poor communication, and high employee turnover, can never be a position to remain flexible or agile enough to move quickly when project requirements change, let alone an evolving marketplace. With that in mind, just what consequences do organizations face when they are not able to respond quickly enough to changing business models and demands?
What did the TEKsystems Agile Teams findings produce?
According to the TEKsytems survey, these agile teams findings reveal:
Missed project timelines – 81% say timelines are missed due to a lack of agility in bringing in new skills
Ability to respond – 77% report their ability to effectively respond to business demands is affected
Harmed reputations – 59% say IT's reputation is harmed when the right people are not put in place quickly
To a lesser degree, but still having a paramount effect on an organization's ability to adapt, these survey findings are definitely worth mentioning. Concerns were raised in:
Management of internal politics (10%),
Optimizing processes for onboarding team members (9%)
Optimizing an organization's hiring processes (8%).
"It's not only about finding people, but ensuring you get the right people on board. Even if you're only looking at a three month engagement, the cost of a bad hire in IT is too high to risk. No corner should be cut in screening. In-person interviews, technical skill assessments, and thorough reference checks are critical for making the best match possible. The key is to not only be meticulous in screening, but to also act quickly," states TEKsystems's Director, Rachel Russell. It is important not to view staffing as a commodity service. If this were the case, then skill and talent wouldn't matter as much as they do. The success or failure of IT initiatives hinges on the quality of people driving them.
So how do organizations quickly assemble agile teams to accommodate evolving business expectations?
Simply stated – strategic planning that is in alignment with systems, workforce development and cooperative principlesare the key components in determining the direction of an organization, implementing new processes, and developing pre-hiring exercises that reveal desired behaviors that will gel quickly with the existing team dynamic.
Strategic planning allows an organization's leaders to guide and implement processes that take the organization into the future. As I emphasize in the book TIGERS Among Us – Winning Business Team Cultures and Why They Thrive, and the IT Executive Outlook survey also agrees with me, companies must take a thoughtful, serious look at:
how they manage their workforces
how much they care for each individual
how they optimize the way people work together
how flexible or nimble they are at organizing teams around important initiatives
IT leaders as well as other project and business leaders  who are great at workforce planning and management have a clear competitive edge over those who are not. The TIGERS Team Wheel™ game is a powerful team building exercise that initiates the process of strategic planning and work team development, opens the lines of communication, and brings new employees and the existing team culture up to speed quickly with regard to group norms and procedures. And getting up to speed quickly is vital in today's global marketplace.
Copyright TIGERS Success Series by Dianne Crampton Photo credit – iStock
About TIGERS Success Series
TIGERS provides a comprehensive, multi-pronged and robust system for improving your workforce behavior, work culture, profitability and project management and team leadership success.
We specialize in building cooperation among employees and collaboration between departments for profitable agile, high performance team outcomes.  Scaled to  grow as your organization and leadership performance improves, our proprietary TIGERS Workforce Behavior Profile, Micro-Training technology and group facilitation methods result in your high performance team outcomes and change management success. We also license and certify elite internal and external consultants and project managers to use our resources for similar outcomes.