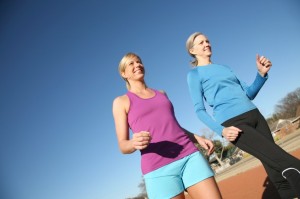 What work life balance? My best friend looked exasperated when she said that to me.
She was on her way to pick up her boys from flag football practice, get them home, feed them snacks and set them up for homework before heading back to her office to meet with a new client. It was already 4:30 PM.  She gets her exercise in at 5:00 AM and is at work by 7:00 AM to make up for leaving early at 4:00 PM to attend to family obligations. Her husband sends the boys off to school.
Is your life is just as hectic?
There's a lot of talk of work-life balance, and for good reason. Happy employees are better engaged in their positions, which allows for higher productivity, lower turnover  and increased profitability. But with the line between work and home blurring, many employees are spending personal hours on work tasks. With work emails connected to personal phones and devices, it's easy to get lost in work while at home, and the 9-to-5 workday is a thing of the past. With so much waiting to be accomplished, can employees find an acceptable work-life balance in order to thrive in both areas?
Team building strategies for improving employee work-life balance
With the following three team building strategies, leaders can improve employee work-life balance, productivity and job satisfaction in their workplaces.
Offer wellness programs.
Bottom line, heath benefits are not enough to support healthy work-life balance. When compared to engaged workers, actively disengaged workers are more likely to experience a myriad of health problems, including high levels of stress, high blood pressure, obesity and depression, among others. One possible reason that disengaged employees are more likely to experience these health problems is because they are less likely than engaged workers to get involved in company wellness programs. They have shut down.
Companies that invest in a holistic approach to employee well-being, which includes focusing on financial, social, community and physical well-being, experience better employee health outcomes. Along with offering engaged managers and fulfilling work, implement policies that focus on all areas of employee well-being to improve employee health.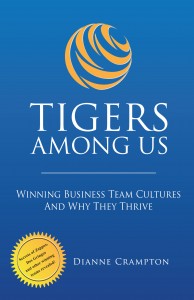 For example, in our book, TIGERS Among Us – Winning Business Team Cultures and Why They Thrive (Three Creeks, 2010), we provide examples of leaders who provide quiet room space, pick up and delivery of laundry services, exercise facilities and classes that spark financial and physical well-being strategies for employees.  It is Tony Hsieh's belief that employees should be able to relax on their days off rather than running around doing chores that could not get done when working – like picking up the laundry for example. And, he makes sure his employees are well hydrated and fed well during work hours.
Focus on the process, rather than the end result for work-life balance.
Setting and achieving goals is important for your organization's success. However, the end result should not dictate your (or your employees') job satisfaction. Of course it's rewarding to work toward and achieve your goals. Simply keep in mind that mistakes and rework are part of the process.
To truly be satisfied and happy with your job, focus on the steps you are taking and the progress you are making. View these steps as a privilege – something you get to do rather than have to do – and be grateful for the experience and the opportunity to learn. View mistakes and failures as an opportunity to learn and grow, and you will be better equipped to reach your goals now and in the future. This encourages employees to be more invested and more engaged in their positions, allowing them to be more satisfied overall.
Encourage restfulness.
Sleep happens away from the workplace, unless you are taking a break in Zappo's sleep chamber. That said, your work environment actually plays a large role in employee sleep habits.
Workplace stress is a major factor for employee restlessness. So is lack of communication, unrealistic goals and missing information. Employers can help promote better employee sleep in a number of ways, including:
Enforcing reasonable work schedules. Depending on the nature of the job, many employees feel compelled to answer emails or make calls outside of the normal workday, cutting into their time off. Allow individuals to work a maximum of 10 hours per day, and encourage them to take full days off over the weekend.
Allow for flexibility. Flexible start and stop times might not work in every circumstance, but it goes a long way for many employees to be able to come in late, leave early or work from home on occasion.
Share information. Employees can feel stressed when they don't have all necessary information to complete a task. Make it easy for employees to find all the information they need when they need it.
Give and encourage time off. Many businesses offer paid time off, but 42 percent of surveyed employees didn't take one day off in a whole year. That's a real problem, for employees and employers. Offer paid vacation time, and encourage your team members to utilize it.
A good night's sleep goes a long way for productivity. Employers should take employee restfulness seriously. Focus on reducing stress in the workplace to encourage employees to have a great night's sleep.
Work-life balance is in many ways personal and up to the individual.  However, team building strategies that leaders can implement to promote healthy work-life balance for their employees include:
Offering wellness programs while focusing on engaged managers and fulfilling work;
Focusing on the process of achieving goals, rather than the end result; and,
Encouraging restful night's sleep for all employees.
When employees experience a great work-life balance, they are more satisfied with and engaged in their positions, which promotes higher productivity, lower turnover and increased profitability, creating a great working environment for all team members.
Care to take this conversation on work-life balance deeper?
We found the following articles to be helpful in adding to the conversation:
Copyright, TIGERS Success Series, Inc. by Dianne Crampton
About TIGERS Success Series, Inc.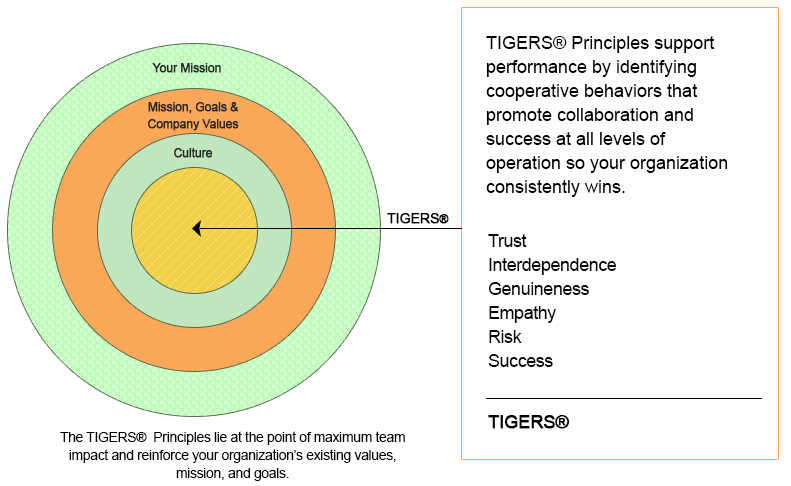 TIGERS® Success Series provides a comprehensive, multi-pronged and robust system for improving both your work environment and profitability.
We specialize in training your managers in group facilitation methods that build workforce cooperation and high performance team dynamics. Scaled to grow as your organization and leadership performance grows, our proprietary Team Behavior Profile and  Management training workshops are based on the six principles we have found to be the right mix to make this happen.
The TIGERS 6 Principles are Trust, Interdependence, Genuineness, Empathy, Risk and Success. Born from our many years of business, psychology, and educational group dynamic research, and subsequent four years of independent evaluation, we instill and sustain behaviors that improve work group performance and talent retention for measurable ROI.
TIGERS has served committed leaders who desire enhanced cooperation among departments, teams, managers and individual employees. This heightened level of cooperation leads to improved revenue, purpose, commitment and impact. Employees quit companies because they don't get along with leaders and co-workers. Work culture refinement and behaviors that build strong relationships erase this trend remarkably fast.
For more information or to request a presentation to your group or association,  call 1+541-385-7465 or visit https://corevalues.com