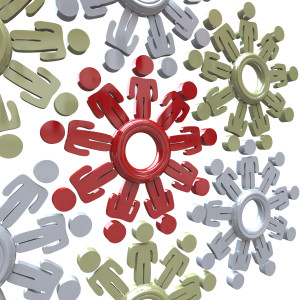 According to Gallup's latest State of the American Workplace report, 43% of the U.S. workforce was working remotely. Some were working part-time. With the arrival of COVID-19, that number has undoubtedly increased. However, with or without the pandemic, we can rest assured that remote work is here to stay and this impacts remote leadership.
Most employees appreciate the flexibility teleworking has to offer. Many remote leaders, on the other hand, are having a hard time managing their remote teams. This is especially true for those who shifted to remote work on the count of the COVID-19 crisis.
However, just like teleworking, the tools that make it possible are also evolving. AI can lend a helping hand to remote leadership and their teams, but it can also challenge them.
AI as a Staple For Remote Leaders and Teams
Artificial Intelligence has already made its way into workforce management, even though many still see it as a futuristic technology. It can gather and process disparate data, simplify complex tasks, and make on-the-spot decisions.
Thanks to the help of AI, businesses that have a virtual workforce can enhance their HR process. Moreover, AI-powered chatbots that are designed for internal-employees are becoming increasingly popular. Companies are using bots to help employees access knowledge bases and deal with day-to-day tasks.
Bots can give remote workers access to information whenever they need it. Businesses can integrate them with their in-app, site, or communication channel such as Slack. They can also help accelerate resolutions of HR-related requests and IT helpdesk issues.This allows for a higher degree of employee-self service. Chatbots and other AI solutions help remote leadership maintain the same level of engagement and efficiency expected from office workers.
Monitoring and Boosting Productivity for Remote Leadership
Skeptics consider telecommuting the archenemy of productivity. From making dinner to dealing with the shenanigans of their kids, remote workers face a variety of distractions on a daily basis. And, when there's no one watching over your shoulders when you are working, it can be difficult to resist the temptation to browse the internet for fun.
Non-work-related activities can add up to a couple of hours of unproductive time. Tedious and repetitive tasks also have a significant impact on productivity. Knowledge workers and other highly-skilled employees tend to prefer "deep work" over "busy work." Rather than carry out process-oriented tasks, they prefer to do work that really matters. Remote leaders are well aware of the threats that can arise when they are unable to efficiently measure the productivity of their team as well as their overall performance and work quality.
This is where artificial intelligence comes in. Systems that use machine learning allow supervisors to monitor work performance more easily and efficiently. The most advanced AI systems of the sort use surveys and various other tools and metrics to deliver accurate and unbiased performance reviews.
On a case by case basis, these systems can assess how effective the work of an employee is, or even a whole team. They can accurately identify areas of improvement as well as highlight employee strengths. For workers who want to boost their careers, Artificial Intelligence can be an invaluable career coach.
If you are managing a large number of remote workers, you can't count on human analysis to get such accurate and detailed measurements. However, AI doesn't just help remote leadership with tracking progress—it also helps them motivate employees to stay focused.
AI tools such as virtual assistants can help employees deliver the most important initiatives by providing guidance. By automating tedious, time-consuming tasks, AI solutions will help remote employees stay focused.
Remote leaders usually don't have a chance to observe their employees in action. To make better decisions with regard to their teams, AI solutions can provide them with accurate data in real-time. They can offer powerful business insights.
However, AI also poses some unique challenges to remote leadership. According to Deloitte's "Artificial intelligence (AI) for the real world" report, 47% of executives think that the difficulty of integrating cognitive projects with existing systems can derail or stall AI initiatives.
Carrying out a digital transformation in an office environment is hard enough, let alone when you are managing a remote team. Moreover, 37% of executives think that the lack of understanding of cognitive technologies among management can be an obstacle to AI implementation.
Even though many AI solutions are designed to do the heavy lifting instead of humans, remote managers will still need to get well-acquainted with such tools. This can require a lot of time and effort.
Reducing HR Process Timelines for Remote Leadership
Some of the most effort-intensive and time-consuming core processes include payroll, HRIS management, and data collection. Human resource managers must individually reach out to workers when managing remote teams. In case of non-response, they have to follow up individually as well. In other words—they have to invest a lot of effort into maintaining visibility.
When managing remote teams, HR departments can use AI to automate and simplify these processes. This can significantly reduce HR process timelines. For instance, AI solutions such as UltiPro can reduce payroll processing time by 50%. Such tools allow leadership and HR teams to maximize their time and efficiency.
HR pros can direct their efforts toward more strategic roles by delegating admin tasks such as payroll to artificial intelligence. They can focus on driving long-term improvements and supporting both the management and the employees by cutting down tedious tasks.
Empowering Employes to Express Their Opinions
AI doesn't just provide smart feedback. In the process, it hears out everyone and takes their opinion into account. By doing so, it strengthens the voice of the remote worker. Some AI solutions can handle open-text surveys in which workers are invited to elaborate on their opinions.
Remote managers can leverage AI analytics to assess overall "happiness" levels as well as effectiveness and engagement. AI can give remote employees a voice on top of providing remote leadership with an outlet to evaluate associates. This can translate into numerous opportunities for the company and its management to improve.
AI is Key to the Future of Remote Work. Thanks to the rise of telecommuting and the advancement of AI technologies, remote leaders can look forward to great efficiency and flexibility in employee management. AI can reinforce the perks of remote work by helping employers overcome the challenges of not being present in person. When it comes to managing remote teams of all sizes, AI can be your greatest ally.
Care to dig deeper into the topic of AI and Remote Leadership?
The following links have been provided by the author to take your understanding deeper: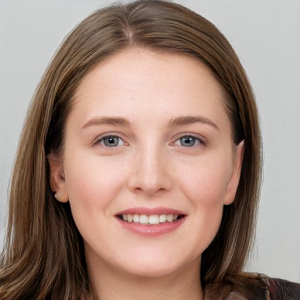 Copyright by guest blogger, Jennifer Wilson, for TIGERS Success Series, Inc.
Guest blogger, Jennifer Wilson, is a writer at Qeedle.com She knows business processes and operations management inside out. As she understands all the challenges of running a small business firsthand, it's her mission to tackle the topics that are most relevant to entrepreneurs and offer viable solutions.