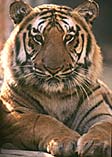 Here's a TIGERS Roar for the Hitachi Foundation! Roar!
The Hitachi Foundation is honoring eight entrepreneurs that address some of society's most persistent challenges. Now in its fourth year, the Yoshiyama Young Entrepreneurs Program recognizes leaders that use creative and progressive leadership and team building methods that inspire the need for transformation in today's business environment. These innovative leaders are operating profitable and sustainable businesses that fill needs in the marketplace while creating social value and opportunities for low-wealth Americans.
"While all businesses face their own unique set of challenges and difficult decisions, the Yoshiyama Entrepreneurs have one thing in common – their business models are about creating both economic and social value."
The awards support businesses whose innovations tackle critical issues such as poverty, sustainability, education, community health, and workforce practices. In addition to a $40,000 grant, these entrepreneurs will receive business mentoring and access to a network of peers and advisers through the Foundation and partner organizations Investors' Circle and B Lab. These 8 entrepreneurs join 21 Yoshiyama Entrepreneurs from 16 businesses – growing the numbers that have found profit and social purpose to be mutually reinforcing.
"While all businesses face their own unique set of challenges and difficult decisions, the Yoshiyama Entrepreneurs have one thing in common – their business models are about creating both economic and social value," said Barbara Dyer, President and CEO of The Hitachi Foundation. "This dual purpose adds a layer of complexity to managing and growing these enterprises. But for our entrepreneurs, this is the only approach they've ever considered. For them, this is what it means to run a business."
A video of the 2013 Yoshiyama Entrepreneurs is available on The Hitachi Foundation Youtube channel.
The 2013 Yoshiyama Young Entrepreneurs Are:
Susty Party, Emily Doubilet and Jessica Holsey – (Brooklyn, NY). Susty Party offers a retail line of eco-friendly, compostable party cups, straws, plates, and bowls manufactured domestically with socially responsible labor practices. Susty Party creates jobs for visually impaired individuals by working with a non-profit whose mission is to empower people who are blind and visually impaired to be self-sufficient.
Moneythink, Ted Gonder – (Chicago, IL). Moneythink provides financial education and peer mentorship to urban 11th and 12th graders in the United States. By placing college volunteers in high school classrooms to lead teens through an engaging Economic Opportunity curriculum, MT equips urban students with skills to face real world financial challenges and instills positive financial habits.
Sea Hag Seafood, Kyle Murdock – (Tenants Harbor, ME). Sea Hag Seafood is an industrial lobster and other seafood processor that hires local low-wealth individuals, as well as work release participants from the local correctional facility. Responding to a drop in seafood prices and a paradigm shift in the lobster industry whereby it became cheaper to process lobster closer to the source in Maine than in Canada, Kyle Murdock launched Sea Hag Seafood in order to create more security for the local lobster industry.
Anjna Patient Education, Vineet Singal – (San Francisco, CA). Anjna uses mobile technology to revolutionize the relationship between patients from low-income, uninsured and underserved populations and their healthcare providers. The Anjna patient platform provides an intelligent reminder and accountability system upon which healthcare providers can engage low-income patients in preventative care programs, including appointment reminders, medication reminders, interactive voice response for sending secure voice-enabled messages, and cloud-based access.
Symbiotic Aquaponic LLC, Kaben Smallwood, Shelby Smallwood, and Keith Scott – (Norman, OK). Symbiotic Aquaponic uses aquaponics, a form of non-traditional agriculture, to grow and harvest natural produce in a school-based greenhouse in Kiowa, OK. By installing an aquaponic system at a school in rural Oklahoma where 62% of the students qualify for the free/reduced lunch program, Symbiotic Aquaponic provides fresh produce that is sold to the school and served directly to students. After patent approval, Symbiotic plans to begin selling the systems to farmers, colleges, Indian tribes, and other institutions.
The 2013 Finalists Are:
Health for America, Madhura Bhat – (Washington, DC). Health for America (HfA) is a non-profit organization that sends young leaders with an interest in health into institutions to spur innovation and build community-based solutions to identified health problems. Hospitals pay HfA a fee to secure fellows, and in partnership with community leaders, fellows develop locally adapted solutions to chronic disease, both helping the hospital reduce costs and improving health outcomes for vulnerable communities.
Senda Athletics, Santiago Halty – (Berkeley, CA). Senda Athletics specializes in top quality, customizable Fair Trade soccer balls and athletic gear. The company is committed to a socially responsible supply chain and ethical working conditions and provides sports equipment to local nonprofit organizations that use soccer as a means of community improvement.
Happy Baby Vending, Erica Harris – (Altadena, CA). Happy Baby Vending was originally created as an emergency resource for parents in underserved communities to buy essentials for their children, but has now expanded to include healthy, natural snack options and eco-friendly supplies at affordable prices. The company aims to create jobs in an area where more than 25% of the residents live in poverty and impact the childhood obesity rate, where 1 of 3 low-income children are obese or overweight before their 5 th birthday.
Entrepreneurs recognized by the Yoshiyama Young Entrepreneurs Program are in the forefront of building sustainable relationships with customers, employees, and communities. From supplementing school lunch programs to developing health care solutions, these entrepreneurial companies share a common goal of creating both economic and social value. For entrepreneurs developing socially viable and responsible businesses, team building exercises stimulate creativity, communication, and innovative solutions to manage and grow their companies.
Copyright TIGERS Success Series by Denise McGill
We believe that when employees come to work on Monday morning with a sense of thrill and excitement to see their coworkers and to dive into another successful week that the business they work for probably rocks!  We help leaders build those teams and work cultures. And, we certify consultants to offer the TIGERS Team Development Success System to their clients, too.