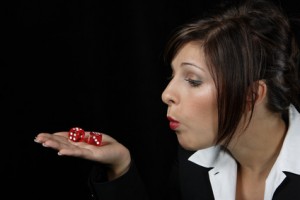 At a time when leaders are seeking new innovations and forming agile teams is in the forefront of business expansion, it appears a high percentage of employees working in information technology are disengaging.
So what is happening?
According to a study released by Randstad Technologies, IT employee job attachment is declining, with both retention and engagement levels falling from last quarter (eight and six points respectively). The new findings show IT workers have mixed emotions about 2012 with half expecting their companies will cut benefits in the New Year and a surprising 48 percent believing their companies will expand their workforce. Fifty-four percent also believe that they will receive a raise next year.
Randstad's Employee Attachment Index quarterly measures employee engagement and retention of  US workers across various industries offering insights into the workforce to help companies better understand employees' priorities and concerns as they plan staffing for the coming year. The findings this quarter show IT employees are more likely than employees surveyed overall to say their organization has a great future (81 percent) and their company is making the right investments for the future (67 percent).
While only 25 percent are worried about losing their jobs, workers in IT are more likely than employees in other industries to take precautionary measures to prepare for a potential job loss. IT employees are more likely to put more money towards savings (37 percent), check job boards (31 percent), and network via online sites such as Facebook & LinkedIn (28 percent).
This is an obvious issue for industry leaders hoping to spring forward next year with intact teams.
Here are more Attachment Index Findings
IT Employee Predictions for 2012:
 54 percent believe the job market will pick up in 2012 ( 8% higher than other employees overall)
Almost a quarter (22 percent) say it is likely they will get a pay cut
50 percent of IT workers agree it is likely that their company will cut back on promotions.       
IT Career Attitudes:
74 percent of IT employees feel inspired each day to do their best in their jobs
33 percent of IT workers disagree their company shares their values
A majority of IT employees (63 percent) enjoy going to work every day
66 percent believe their efforts at work are recognized and valued
IT Job Attachment:
Retention and engagement levels for employees in the third quarter have dropped (engagement by 6 points and retention by 8 points)
43 percent of IT employees are likely to seek a new job in the next 6 months
75 percent of IT employees feel secure in their employment
 49 percent of IT employees are likely to accept an enticing job offer – among the highest percentage of all sectors surveyed
Research Methodology
The Randstad Employee Attachment Index is comprised of findings from three waves of research targeting employers and employees. In the first employer wave, a national sample of more than 534 employers was interviewed online in March 2011. In the second wave, 546 employers were interviewed online in June. Participating employers work full-time at a company with at least 50 employers and are involved in hiring decisions.
In the first employee wave, a national sample of 1,010 adults who were employed full-time were interviewed online in March. In the second wave, a national sample of 3,436 full-time employed adults were interviewed online. In the third wave, a national sample of 3,022 full-time employed adults were interviewed online.
Weighting was used to balance demographics and ensure samples reflect the U.S.population of working adults.
Employees and employers were surveyed to compare notable differences in perceptions and attitudes. Two separate waves of research allow for trending and to track changes in perceptions and attitudes over time. Research into employee attitudes and perceptions will be conducted quarterly. Research into employer attitudes and perceptions will be conducted on an annual basis.
About Randstad US
RandstadUSis a wholly owned subsidiary of Randstad Holding nv, an $18.8 billion global provider of HR services and the second largest staffing organization in the world.
Image by Fotolia