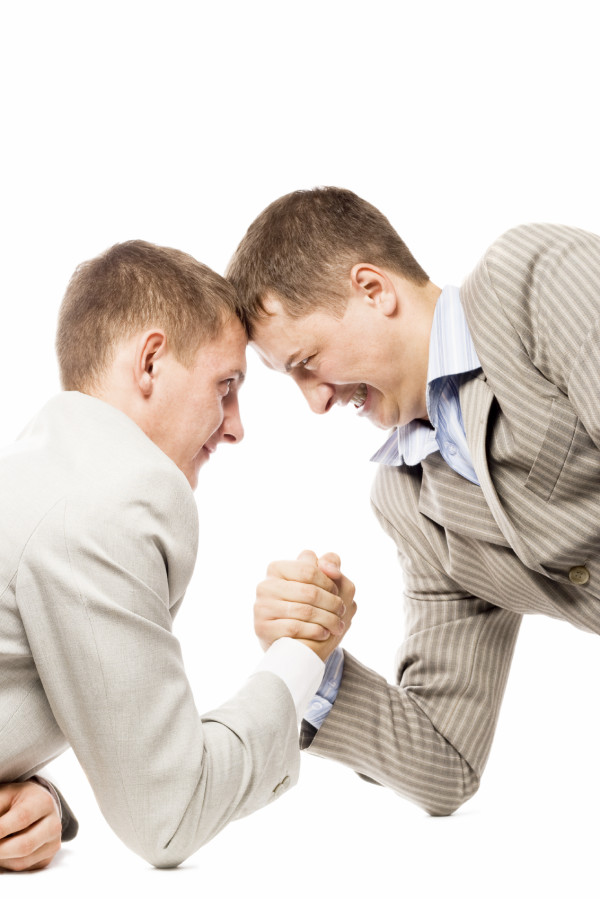 The holiday season is upon us, and according to the latest StressPulseSM report by ComPsych® Corporation, employees are more stressed than ever, with 64 percent of participants admitting to having high levels of stress.
ComPsych Corporation is committed to the health and wellbeing of employees and is leading the way for fully integrated employee assistance programs, wellness, HR, behavioral health, work-life, FMLA, and absence management services.
"Sustained, high levels of stress have a deleterious effect on work product as well as physical health," said Dr. Richard A. Chaifetz, Chairman and CEO of ComPsych. "Proactively addressing stress is becoming part of an overall wellbeing strategy for employers, and we are seeing an increased effort to address both the mental and physical aspects of stress through integrated EAP and wellness programs."
Employee stress is a year-round battle, but the holidays and succeeding months compound the issue. Employee assistance programs utilized during and after the holiday season can keep employees grounded, healthy, and productive. The following articles offer tips help you identify stressed employees within your organization, as well as tips to address the issue head on: What's Keeping Workers Stressed? , 4 Signs You Have Overstressed Employees, and Battling The Burnout Culture: How to Game The Plan.
Personal finance concerns affect employee productivity. According to What's Keeping Workers Stressed?,  personal finance concerns are at the top of employees' minds, which leads to reduced productivity in the workplace. The Society for Human Resource Management conducted a study that found that 70 percent of HR professionals cited personal financial challenges as an issue among employees. Employers can respond to employee concerns by offering financial education programs, among other health and wellness programs, to help employees deal with their stress so it does not affect day-to-day activities.
Overly stressed employees are absent more often. Not only does stress increase absenteeism, it actually takes a physical and mental toll on the body, which can attribute to increased doctor visits and other health issues, according to 4 signs you have overstressed employees. Insomnia, depression, gastrointestinal issues, and headaches are all physical ailments linked to stress, which can all lead to more sick days for your employees. Employers should offer stress management techniques and tools to their employees to keep them healthy and happy to be at work.
Understand your employees on a personal level to battle burnout. According to Battling The Burnout Culture: How to Game The Plan, startups can over focus on earning money and forget about their greatest asset: their employees. Employees who are expected to constantly perform for big numbers without feeling appreciated can quickly feel stressed and burnt out, which leads to decreased revenue and lower productivity rates. Employers can battle the burnout by focusing on their employees' individual needs to keep them motivated.
Offer employees tools and opportunities to learn to properly deal with stress. Sweeping stress under the rug is not only unproductive, but it can also lead to greater problems down the road. Individuals and organizations should utilize proven tools and methods to battle employee stress, such as the Melting Your Stress with 30 Days home study program. Melting Your Stress within 30 Days teaches participants how to holistically recover from burnout, tackle daily challenges, develop a winning mindset, and realize their goals. Not merely theory or good ideas, this home study program provides participants with proven and timeless strategies, exercises and surveys. Taken together and implemented every day, these stress management principles will transform you, your job and your relationships. Friends and relatives can also utilize this resource for others, especially during the holiday season.
Wellness and employee assistance programs are invaluable to happy and productive employees. There are many signs to identify stressed employees within your organization, and if you find a full house of stress, offer your employees strategies and tools to get them back on track. The Melting Your Stress with 30 Days home study program is an invaluable supplemental program for all employers and employees dealing with stress, and it can be utilized by just about anyone who needs a proven tool to manage their stress.
Copyright TIGERS Success Series, Inc. By Dianne Crampton
About TIGERS Success Series, Inc.
TIGERS Success Series is an Oregon Team Building Consultant that Licenses and Certifies Internal and External Consultants in the TIGERS Team Development System, which improves team collaboration by improving trust, interdependence, genuineness, empathy, risk and success in Team Behavior.