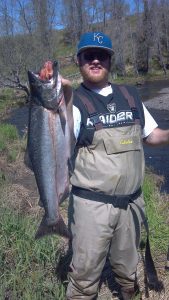 Is the term working vacation contradictory? Working.  Vacation.  Do these two concepts belong together? For many people it is a way of life.
From a team dynamic perspective, now that Spring is officially here and Summer is fast approaching, vacation planning is top of mind. As the weather warms up, more employees start to look forward to a break to enjoy the weather and time away.
But for many employees, daily check-ins at work is part of the deal making time off more like a working vacation.  According to Gallup research, 66 percent of Americans report that they are completing more work outside of normal working hours, including during vacations.  But this may not be a bad thing.
Employees' willingness to work outside of normal working hours and during vacations depends highly on their engagement levels. Employees who are highly engaged in their positions typically like to work in some capacity while away because they like what they do and understand the importance of their contribution to the team. Many employees also like to keep up on email or other communications while they are away to avoid being inundated when they return. By working for a short period of time while they are away, it's easier for them to transition back to their working routines when they return.
The problem with the working vacation, though, is when it becomes an expectation. When expectations are involved, employees are shamed for wanting to completely unplug.
According to Gallup, 41 percent of employees have felt vacation shamed in the workplace. Seventeen  percent go so far as to say that feeling shamed would potentially keep them from planning a vacation. And if they do go on vacation, employees might feel shamed into working while away, even if they don't want to check in.
When it comes down to it, employees deserve to take time off if they need it. At the same time, working vacations may work better for some employees than others. To make both types of vacations work, employers must implement strategies to create vacation policies that work for their employees.  Here are some strategies.
Assess your workforce behavior culture
Sometimes vacation shaming is an action by one employee. Other times, it is a reflection of an overall company culture problem.
From an employee perspective, the best place to test the vacation waters is during the initial job interview. Ask about vacation time policies. Also ask about flex time for attending important functions during the week.  How your potential employer responds will give you a good indication of how they will respond to your request when it's time to take a vacation.
One way to assess workforce behaviors that impact your culture as an employer is to choose a candid, third-party assessment instrument with results that are not processed in-house. One workforce behavior instrument for assessing work culture around behaviors associated with trust, interdependence, genuineness, empathy, risk resolution and success is the  the TIGERS Workforce Behavioral Profile™.  (http://tigerssuccessseries.com/) This profile is designed for employers who desire a work culture that attracts and retains engaged and talented employees.  When behaviors support trust, interdependence, genuineness, empathy, risk resolution and success, team members are supportive of one another and understand that everyone needs a vacation at least yearly, if not more often.  They also have strategies in place to compensate for vacation time off.
Know your team members and set clear expectations around working vacations
One of the most important aspects to creating a flexible vacation strategy is to know your team members. Are they going to feel more comfortable staying in the loop while they are away, or do they need to completely disconnect and not have any contact with the workplace?
If employees want or need to disconnect, make sure you respect that and give them that time to recharge and refocus. They'll come back stronger and better equipped to handle obstacles as they arise.
For employees who do want to stay connected in some capacity, set clear expectations before they leave and keep the communication lines open while they are away. For example, are employees expected to check their emails daily, or do they just need to complete pressing tasks as they arise? Establish clear goals and expectations with employees before they leave to avoid any potential issues.
Give employees working vacation success
If employees are expected to work while they are on vacation, then leaders need to ensure that their employees have the tools required to get the job done. The right technology is essential for employees to stay connected. However,  if they are headed to an area with poor cell reception or limited internet accessibility, it may be unrealistic to expect daily check-ins. If you expect employees to work while away, understand their limitations and provide them with alternative options if possible or realistic.
As the summer approaches, more employees are going to begin thinking about and requesting time off.  As an employer, it's important to recognize that employees want, need and deserve some time away. As the workplace climate changes, it's also important to understand that not every employee is looking for a complete disconnect from their workplace. Many employees prefer to take a working vacation that includes contact in some capacity, whether it's through emails or completing important tasks as they arise.
Shaming employees for wanting to take some time away should never be part of the equation, and employees should be able to take their well-deserved vacation without fear of repercussion.
To make both types of vacations work, leaders benefit by:
Assessing their behavior culture to ensure shaming employees is not allowed;
Knowing their team members to determine if a working vacation is right for them;
Establishing clear expectations while they are away; and,
Giving employees what they need to get the job done when away.
A working vacation may not be right for every employee. For those who want to stay connected, it offers the opportunity for both employee and employer to keep progress going while the employee is away. For others, a complete disconnect is necessary, and they should never feel shamed for taking some time off.
Care to dig deeper into this conversation on working vacation?
The following articles offer additional information to this conversation:
How To Handle Vacation Shaming In The Office
Copyright TIGERS Success Series, Inc. by Dianne Crampton
About TIGERS Success Series, Inc.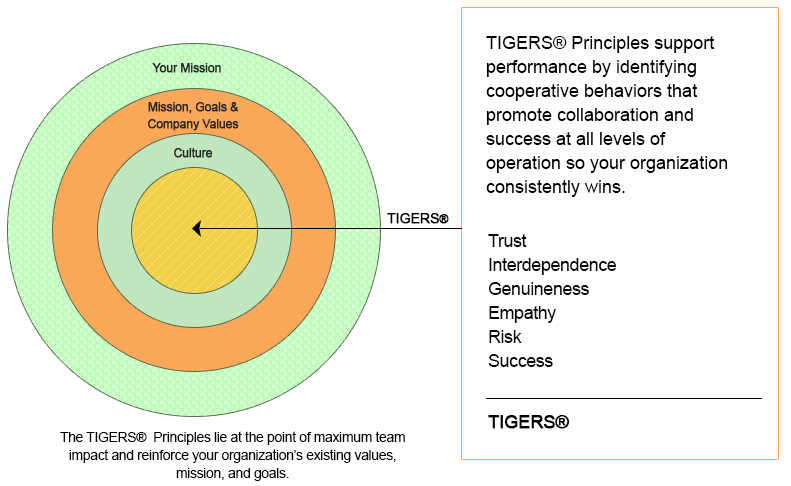 TIGERS® Success Series provides a comprehensive, multi-pronged and robust system for improving both your work environment and profitability.
We specialize in training your managers in group facilitation methods that build workforce cooperation and high performance team dynamics. Scaled to grow as your organization and leadership performance grows, our proprietary Team Behavior Profile and  Management training workshops are based on the six principles we have found to be the right mix to make this happen.
The TIGERS 6 Principles are Trust, Interdependence, Genuineness, Empathy, Risk and Success. Born from our many years of business, psychology, and educational group dynamic research, and subsequent four years of independent evaluation, we instill and sustain behaviors that improve work group performance and talent retention for measurable ROI.
TIGERS serves committed leaders who desire enhanced cooperation among departments, teams, managers and individual employees. This heightened level of cooperation leads to improved revenue, purpose, commitment and impact. Employees quit companies because they don't get along with leaders and co-workers. Work culture refinement and behaviors that build strong relationships erase this trend in fully measurable ways.
For more information or to request a presentation to your group or association,  call 1+877-538-2822.