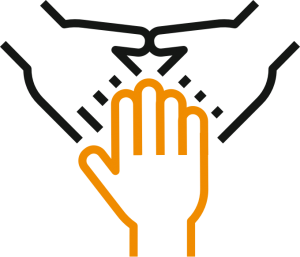 Thank you for reading our second installment of our three-part, 2019 recap series! Our previous installment focused on the benefits companies gain from providing their employees with virtual and micro training. If you missed it, feel free to give it a quick read, here. Today, however, we are turning to a slightly different topic, the need for developing a positive work culture.
Positive work culture includes many different areas within the workplace. It involves behavior through all areas of operation.  It involves how behavior is monitored — or not.
Why?
Why a positive work culture matters?
how leaders and employees behave, interact, and work with others can all affect your work culture. Sometimes this effect is positive…other times it is negative. However, when everyone on a team works together and focuses on being aware of themselves and others, the culture can quickly change for the better.
After reading and reporting on many studies, we have found that when employees are overall happy and content in their workplace environment, they are more productive, efficient, and better team players.
On the other hand, when employees are generally unhappy and dissatisfied with their environment, they feel ignored, unhappy, and fail to finish projects in a timely manner. Consider this for a moment: isn't it easier to clean your house when there is music playing and everyone in the family is cheerfully doing their part than when the house is silent and everyone in the family is dragging their feet and stomping around? Which scenario would you be more productive in?
The same concept applies to the workplace. When everything is running smoothly, everyone is trying their best to be encouraging, supportive, and empathetic. Think back over this past year with your company. When has workplace morale plummeted and why? When have you noticed your employees being their most productive, cheerful selves? Are you able to pinpoint why they were behaving this way?
Sometimes it can be hard to remember what exactly makes or encourages a positive work culture, so today we have compiled articles we think will help you! We've made incredibly easy for you to find and review any of this past year's articles that supply information regarding successful workplace culture. Be sure to check them out!
2019 Articles on Positive Work Culture:
We hope these were helpful in your year-end review! Make sure to keep an eye out for next week's last installment of TIGERS 2019 Recap which will be focusing on the importance of good leadership.
Copyright TIGERS Success Series, Inc. by Isabela Zagorski
About TIGERS Success Series, Inc.
Why guess what is needed for workforce development when it is completely unnecessary? Our mission is to improve the world of work for millions of employees while their organizations thrive. We accomplish this with a researched and validated comprehensive, robust system for improving both your work environment and profitability.
We specialize in developing high performance work cultures. Scaled to grow as your organization and leadership performance grows, our proprietary Team Behavior Profile, consulting and group facilitation services, and online TIGERS micro training packages are based on the six principles we have found to be the right mix to make this happen. Visit us today to learn more