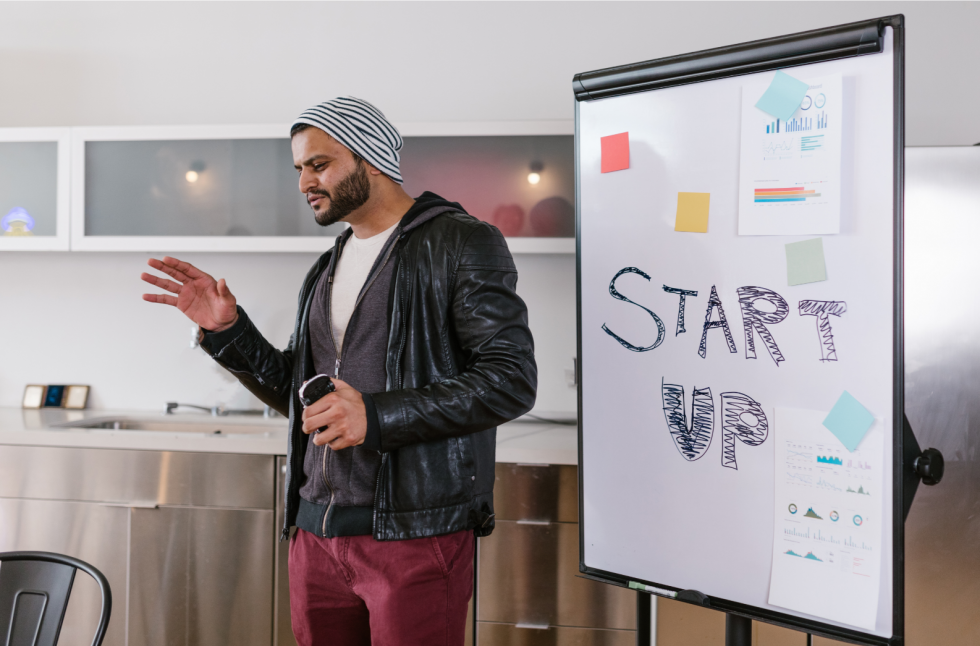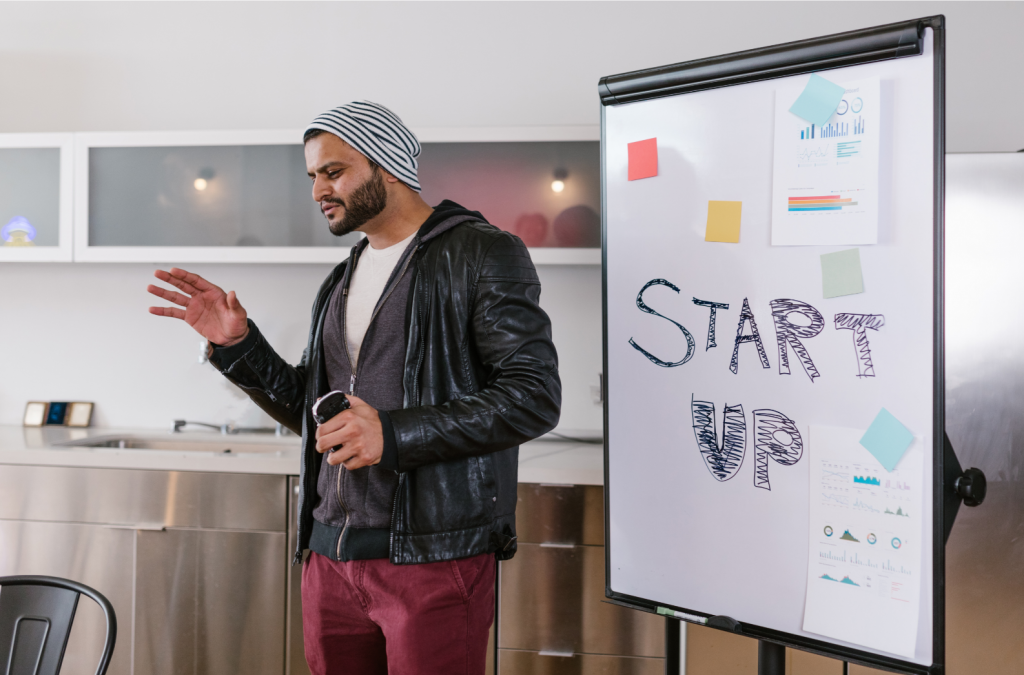 The past year had many organizations in flux. The focus for most was surviving with less business.   For others, it was finding innovative ways and means to meet a higher demand. Many operated within new parameters (healthcare industry, food services, online services).  Whatever the organization's status and size, the majority of their leaders had to think out of the box.  And if you look closely, many organizations were taking a page from the  entrepreneur's playbook and this is why leaders should think like entrepreneurs.
Here's what I've observed:
Leaders focused on creating awesome customer experiences and is why leaders should think like entrepreneurs.
Company X is an events company specializing in concerts.  With a limited budget, glamorous concerts, hip venues, and elegant lighting design were just out of the question.  But to give their subscribers and patrons an "immersive" experience, they gave paying clients the option of sitting a few feet away from a violinist or cellist.   It changed the experience and practically cost next to nothing.  Another example is Company Y, a team building company, that lost all its business when the lockdown began.  Companies canceled for obvious reasons.  But before virtual meetings became the norm, they were quick to introduce virtual team building activities.  They mailed kits to participants in advance and adapted camp games and challenges that were feasible with a virtual meet-up.  At the end of the week-long session (of an hour each per day), participants received a headset and a mini charcuterie box to celebrate.
Many focused on improving human productivity.
Businesses that managed to upscale focused not so much on technology, but on human productivity within the organization.  This was accomplished by finding better ways to pass on information as well as changing protocol to make decision-making as quick as possible.  Enterprises learned to adapt and roll out new products to match the speed of customer demand.  They ditched the five-year / three-year plan simply because the environment was now very different.  Yet another reason why leaders should think like entrepreneurs.
Not surprisingly, organizations that focused on the latter, had team members who felt engaged. Everyone felt that they had skin in the game simply because they were made to feel part of the major decisions.
What was their secret sauce?
What these companies did was organize groups composed of people from different departments. So what did these cross-functional teams look like?
In one company, big boss Mandy huddled with Tom from delivery services,  Angie and Erina from booking and inbound calls, Genie from Accounting, and Binita the remote administrative representative based in India but worked for the Guatemala-based company teamed in programming their mobile app.  The issue on hand involved adding features and services – a major change that would normally take two months to implement.  But because key personnel were part of the group, decision-making was faster.  (And all it took were three online meetings that lasted 40 minutes at most!).  The team didn't "dismantle" after the issue was resolved.  Instead, they continued to meet regularly (and with other individuals forming other teams) to resolve issues that emerged. This is actually the work TIGERS licensed consultants are doing now and organizations needing fast, consolidated entrepreneurial action benefit from contacting them.
Many stories like Mandy's group abound.  The results are similar – increased efficiency, high productivity, responsiveness to demand, and improved employee engagement.  Not only were problems managed, people were gung-ho.  They had the initiative and were willing to go the extra mile without being asked.
It wasn't obvious to them at that time, but what they built were agile, cross-functional teams.
Cross-functional teams help leaders to think like entrepreneurs
Strictly speaking, an agile team is a cross-functional group made up of individuals (usually 5 to 11) who work autonomously and manage their own schedules.  This arrangement was originally created for software teams, but many organizations discovered the value of applying the principle to other teams (marketing, sales, design etc).  Cross-functional teams are built to avoid the pitfalls of waterfall development (the type of project where everything is broken down into phases that are dependent on the deliverables on the previous phase). Waterfall development tends to keep information from flowing, reduces flexibility, and often leads to costly solutions. And if you have questions on how to set these teams up to succeed rather than fail as so many do, we have licensees prepared to guide your success.
In a nutshell, outside the software development industry, an agile, cross-functional team is one consisting of individuals who have deep expertise in one area and collaborate  to resolve an issue. The advantages are many and often translate to measurable improvements in the organizational bottom line:
Improved communication
Improved collaboration
Quicker iteration / trials
Added scalability
More efficient use of resources
Better engagement from team members and employees
Greater creativity and innovation
Profitable bottom line
Creating an agile, cross-functional team correlates to how an entrepreneur thinks and operates.  One of the most important traits of an entrepreneur is being able to make quick (and correct) decisions that could make or break the company.  Often, it is always that ONE decision at the right time and place that can define their future.  Entrepreneurs know that time is money.  Overthink, and even that short delay can cost you. They are open to risks and doing things differently.
What this means for you today
The past months have dramatically changed the playing field.  Today's consumer mentality is all about them. There are simply so many choices available.  No longer limited by geography and by brick and mortar establishments, everyone has access to everything at a click of a button.  To meet the demand, start-ups and entrepreneurs have to quickly identify pressure points and be able to come up with a solution.
How to make this possible?  The answer lies in the agile, cross-functional team.
When formed or supported correctly, the work moves forward.  The result is a smarter solution and a team that can deliver on initiatives better than a singular CEO or C-suite team.
Talk to us HERE to for your local recommendations. TIGERS licensed consultants can co-create and develop cross-functional teams with you to shorten your organizational development time.
Care to dig deeper into this conversation of why leaders should think like entrepreneurs?
Here are some resources to help you succeed:
Training
Training resource: The mission of this educational tool is to provide you with a very cost effective training you can do on your own to develop understanding between the differences in cross-functional team leadership and directive leadership for traditional hierarchies. This tool helps you build employee engagement while assessing the team leadership readiness of your staff.  If your initiative is to begin a transition to a more team-based work culture or  collaborative operation, this is a sensible way to start the process with a low entry fee to explore your options. Templates, group dynamic insights and psychological safety parameters included for educating group leaders and staff. It is also a superior way to keep Millennial and Gen Z employees engaged and professionally growing.
Includes:
TIGERS signature book, TIGERS Among Us – Winning Business Team Cultures and Why They Thrive (Used by startup entrepreneurs to develop a collaborative team culture and agile workforce from the get-go and is appropriate for second and third funding cycles)
On-demand, web-based lessons;
Certificate of completion; and,
A coupon to acquire additional resources to expand this training within your organization at 50% savings for your staff.
Check out the TIGERS Book Club resources now.
Training resource: The mission of this course is to ensure that you avoid three big mistakes that cause collaboration and high performance teamwork to fail.  Unlike a traditional top-down work structure, collaborative leadership encourages a more open culture. Each employee understands what's happening in other departments, recognizes the shared purpose of their organization, and sees how their role fits into that overarching purpose. The role of a collaborative leader is to facilitate cooperation between departments, high performance behaviors in departments and on cross-functional teams and engagement and connection among employees. There is no reason your cross-functional team planning and change initiatives should fail when so many do.
Includes:
Certificate of completion
Video and downloadable audio and PDF transcription files for repeated listening and reading
Participant Guide
Check out the TIGERS Collaborative Leader training now
Articles
Copyright TIGERS Success Series, Inc. by Dianne Crampton
About TIGERS Success Series, Inc.
TIGERS(R) Success Series is a robust collaborative workforce and high performance team development system. Founded on four years of research and subsequent validation, TIGERS offers group behavior assessment based on six collaborative principles – trust, interdependence, genuineness, empathy, risk and success for groups of eight or more people. Follow up training, coaching, consulting and licensing is available to independent consultants and qualified coaches, project managers and internal HR professionals. A Bend, Oregon based company, contact us here to schedule a discovery conversation.