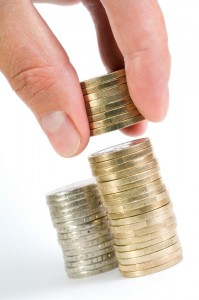 As the nation emerges from one of the longest recessions in recent history, businesses are finding themselves wading through unprecedented waters. The newly emerging economy is experiencing slower than usual growth, high unemployment rates, a struggling global economy, and strapped financial options to boost capital expenditures.  Are there insights into thriving in the wake of the great recession to meet the challenges ahead?
If history repeats itself….
As U.S. businesses move past the recession, a few will roar out of the recession gates while most others will fail, be split up, sold off, or taken over. If history repeats itself, certain business strategies applied during the recession will determine to a large degree a company's fate. The Harvard Business Review (HBR) conducted a yearlong study and analyzed the strategy selection and performance of corporateAmericaduring the past three global recessions. With three recessions over the past 30 years to collect data from, the 1980 crisis (1980 to 1982), the 1990 slowdown (1990 to 1991), and the 2000 bust (2000 to 2002), HBR revealed some startling findings. 
Painfully slow recoveries
They analyzed strategies of 4,700 public companies, breaking down the data into three periods: the three years before a recession, the three years after, and the recession years themselves. HBR consistently found that seventeen percent of the companies in the study didn't survive a recession: They went bankrupt, were acquired, or became private. The survivors were slow to recover from the battering as well. As a matter of fact, about 80% of them had not yet regained their prerecession growth rates for sales and profits three years after a recession ended. 
So as businesses emerge from the latest recession that began in 2007, what significant challenges can we expect they will face? Based on the information gathered from previous recessions, many organizations used strategies such as deep cutbacks and massive layoffs with very little reinvestment back into the company. Now these businesses must contend with these ineffective strategy methods if they are to thrive. Here are some of the challenges businesses, large and small, now face that must be corrected in order to survive:
Business Infidelity – Customers, employees, partners, and vendors can be fickle when it comes to loyalty if there is a lack of connection or commitment within the organization. When a stakeholder reaches this level of disconnect, a business is subjective to "Business Infidelity." Literally, a business will lose clients, employees, partners, and vendors to the first competitor with the best marketing that reflects the needs of the consumer, collaborator, or investor. 
Social Media Soapbox – In this new social society, where customers, workforce, and prospective employees all have instant access to their own personal social media megaphone, companies are struggling to control their corporate image. They fear disgruntled employees whose public rantings are picked up by the press.  Business leaders are frustrated and confused by social media and tired of trying to contain and restrain employee engagement. Holding them back isn't working. Yet how do you let them loose without sabotaging the efforts of marketing and PR? 
Communication Malfunctions – Along with judging, lack of trust, and lack of respect, communication failures are a leading cause of team malfunction.  Some teams never make it out of the storming phase, while others do not want to go through it at all and want to skip it.  A common frustration is a feeling of teams not performing to their potential.        
Mismanaged Human Performance – It is staggering to read the research today on how much it costs a company when a top performer terminates their employment.  There are ranges from 1.5 times the employee's salary up to $7,000 a day… for each day a top performer is missing.  Team leaders have mismanaged how to improve employee personal performance, team performance, and to how to identify people with greater performance potential.   
  "Hiring to Fill" Quick Fix – As companies scramble to fill positions of employees that were laid and retained employees now handing in their resignation, they find themselves in the quandary of "filling vacant seats."  Qualities, beliefs, ethical values, and behaviors have to be identified and quantified if the hiring process is to be successful. Leave any one area out of the equation and you have the potential for a 'bad hire" which is a "costly hire."   
Not Recognizing Every Employee is a Salesperson – There is a simple business formula:  No sales = No profits = No money = No business.  The ability to learn and then teach the art of handling objections can literally double or triple your profits within a year. Without this skill, you've lost the sale and relationship.  
Can't Regroup Fast Enough to Retain Valuable Employees – The first challenge is to capture the emotional commitment of the key leaders. The second is to engage the rest of the employees to champion change and communicating their efforts though inspiring stories. The problem with surviving a recession that has lasted five years or more depends on whether companies are able to regroup in time without losing talented employees and the lion share of their business to more agile and progressive competitors. 
Lack of strategies for Unexpected Changes -The best designed project matrices, timelines, vision statements, goals, and objectives can be left suspended or upended when leaders or employees experience personal changes or changes from the outside the company.  Unexpected changes are a part of life, and create less impact on a company when there are strategies in place to address these issues. 
Unfocused and unproductive meetings– They zap employee energyand productivity, as well as organizational time and money. Meetings are costlytime wasters. John Kenneth Galbraith, the American economist said, "Meetingsare indispensable when you don't want to do anything."  The challenge is:how to engage a diverse, talented workforce to collaborate successfully for thegood of the organization in highly focused, results oriented meetings.  
This is the first part of a three-part series blog on Thriving in the Wake of the Great Recession.
Next week's blog will move beyond the challenges faced after the recession to finding "A Way Through" with employee championed change and more.
Join Dianne and other industry thought leaders for a break through Training Summit coming December 2012 that discusses challenges with actionable take-aways, for leaders, managers and employees to emerge from the recession stronger than before.
At TIGERS we know there are terrific possibilities that await each business if they are to roar out of this recession. As a loyal subscriber save 30% on this conference here.
Copyright TIGERS Success Series by Dianne Crampton
About Dianne Crampton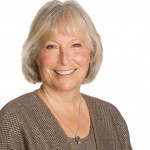 Dianne Crampton, M. A. and Founder of TIGERS Success Series, Inc. helps committed leaders build cooperative work environments and teams of committed and engaged employees.
She accomplishes this using her proprietary TIGERS® team culture process, which stands for trust, interdependence, genuineness, empathy, risk and success. TIGERS® serves merging organizations, organizations undergoing culture change and founding leadership teams with the com­mitment to be recognized as one of the best companies to work for.
Dianne licenses and certifies internal and external group development specialists to us TIGERS proprietary tools to develop teams and imporve work culture. One of the tools she developed for catalyzing change and improving team dynamics earned a nomination by Merrill Lynch for Inc. Magazine's Entrepreneur of the Year Awards.
A thought leader in the team culture movement, Dianne's work has been published by Berrett-Koehler, Pfeiffer and Three Creeks Publishing. An educator at heart, she has served Costco, Boeing, AT&T, Northrop Grumman and many others for over 23 years.