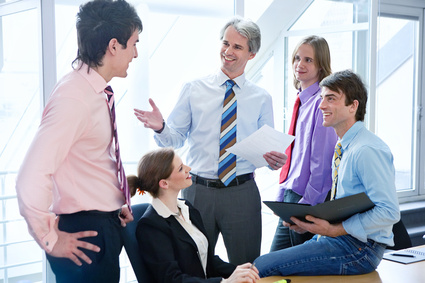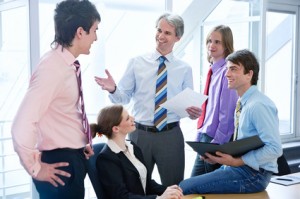 You've done it… you're in business for yourself or are at least seriously thinking about taking the plunge.
You've left the corporate 9:00- 5:00 world (nowadays more like 7:00 – 7:00) and have successfully started your own team building, training, consulting, or coaching business. You now choose your own clients, name your own hours, determine your own revenue potential, and most importantly…you are your own boss.
Sounds wonderful right? It is! However, for many business coaches and consultants…being self-employed can be a constant headache or even a nightmare especially when it comes to maintaining a steady stream of income. Many experience the classic "feast or famine cycle" over and over again. When there is business booked, money is flowing; however, when the dreaded dry spell hits…income stops and the bills just keep on a comin.' Now the consultant scrambles to find his next client and get the income flowing again to pay yesterday's bills. These business coaches and team builders never get ahead.
So let's take a closer look at why these individuals suffer from feast and famine cycles and never grow their businesses to where they want it to be.
No strategic client retention system – When you have an effective, strategic client retention system in place, business coaches spend up to 7 times less money, time, and energy than they do when constantly marketing for new team development clients.
"Working harder and not smarter" – These business consultants do not have a client management system in place. Deliverables are not clearly defined or the client is not fully committed and the consultant ends up putting in long, arduous hours…. effectively lowering their income. Opportunities are also missed to find clients who are willing to pay handsomely for the team builder's knowledge and expertise.
Gaps in current offerings – There is nothing worse than having a client call another consultant when they need a process you don't offer.  Plain and simple, business is lost to someone else when you should be offering a full-spectrum consulting system that expands your offerings to all levels of client operations.
No ongoing commitment from clients – Often, consultants haven't put into place strategies for garnering the highest level of commitment from clients after they complete a program for them. Consultants work hard to win the client's business only to fall short after they complete their program by not securing reoccurring business from the client. With the right strategies in place, clients will ask the consultant back because they value the scope of services and expertise offered.
Struggle with the sales process and fee negotiation – Business coaches often lack the skills of "effective client discovery conversations." They struggle with the initial client interview, provide too much free information, don't dig deep enough into client pain points and commitment levels, and discount fees to win the project.
Recreate the wheel with every new client – Many consultants often fail to identify several repeatable processes used with every client so they can effectively serve more clients and develop fewer new programs.
Don't Measure Program Results. Business coaches don't provide enough proof the program funded itself through productivity improvements, cost savings, or increased profits the client can see and measure. Clients are more likely to bring the consultant back again for other projects or refer the consultant to peers when they see proof in their bottom line.
When the right system is in place, team building and consulting practices are structured for ongoing, reoccurring revenue. A proven system will elevate the business consultant's expertise in the mind of their client, help them secure good fees, and indentify "right fit" clients that are the best match for the consultant.
To learn more about preventing the "feast and famine" cycle of reoccurring income experienced by consultants and business coaches, check out my "Steady Income for Team Builders."
Expand Your Toolbox and Build Reoccurring Income as a Licensed TIGERS Facilitator
I am looking for dynamic business coaches, internal and external trainers, facilitators, educators, and leadership consultants who want to reduce the "pain points" in their consulting and training businesses. These individuals are searching for proven resources and solutions to take their organization or consulting business to the next level. With opportunities to "brainstorm" with like-minded thought leaders, utilize the proven TIGERS Team Wheel and an arsenal of team-building resource tools, the "royalty free" TIGERS Facilitation Certification is the solution for the right candidates. Don't stop with personality assessments. Use proven resources and assessment tools that reveal behavioral issues, sources of conflict, undiscovered skill sets, strengths, and weaknesses within a team or organization. If you are a consultant or trainer and fit this scenario, I want to hear from you.
Copyright TIGERS Success Series by Dianne Crampton
TIGERS Success Series is a team development consultancy based on 6 core principles that anchor high performance team dynamics. These principles are trust, interdependence, genuineness, empathy, risk and success. TIGERS offers licensing and certification to team building trainers and consultants interested in expanding their practice to serve organizational leaders from the break room to the boardroom. .Learn more.