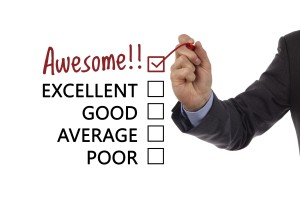 Who can deny that change is tantalizing to a change agent and team development geek. For me, when change is punched up with some collaboration … life just gets better.
So when a plucky out-of-work bartender-turned-entrepreneur by the name of Jenn X (LOVE that name!) cracks the code on the biggest change topic in US history since Social Security and Medicare, she got my attention.
"They said it couldn't be done, but it looks like I've proved them wrong," according to Internet entrepreneur and founder of Obamacare Reporter. "Over the holiday weekend, as our net followers reached 13,000, we also racked up more than 500 Obamacare news stories."
Supply and demand are spiking as Obamacare stories flood the Internet, and interested readers flock to this dynamic creation of a driven visionary-on-a-mission. "Obamacare fascinates me," Jenn X said, "as does the huge media and public interest in this dramatic change in America's healthcare system. The law itself is 1,000 pages long, but the implementing regs are 30 times that long – more than 11.5 million words. That's where I came in.
"I grew up in an insurance family," Jenn X explained, "where trends in health insurance were daily dinner-table topics. I even spent eight years working in insurance before I decided to branch out."
That branching out – becoming a bartender – didn't work exactly as planned, but being out of work in America's unemployment capital gave Jenn X time to realize that Obamacare is the most discussed topic on the Internet, but it wasn't being covered effectively. I would also add that the topic is politicized so it is often hard to sort spin, truth and special interest.
"To keep track of hundreds of daily breaking news stories," Jenn noted, "we needed a 'Drudge Report' style news aggregator focused solely on Obamacare."
That realization led Jenn X to create a one-woman start-up, the updated-daily Obamacare Reporter. "Our 'news-as-it-brews' approach is 'The Drudge Report of Obamacare' … until an attorney tells me to stop."
This dynamic news aggregator website, www.obamacarereporter.com, features every Obamacare news story, each video clip, all the blog entries, and every one of the opinion pieces Jenn X can find.
This distinctive O'Care site is published by Jenn X, a start-up with no capital, no investors, and no pending IPO. Jenn X makes do with a computer, and a lot of effort. And coffee. Lots of coffee.
It's quite a buzz. A TIGERS Roar for Jenn X.
Copyright TIGERS Success Series by Dianne Crampton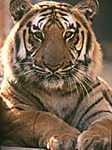 About TIGERS Success Series
We believe that when employees come to work on Monday morning with a sense of thrill and excitement to see their coworkers and to dive into another successful week that the business they work for probably rocks!  We help leaders build those teams and work cultures. And, we certify consultants to offer the TIGERS Team Development Success System to their clients, too.
When a new leader gets a TIGERS Roar that's pretty special. Got a story we should know about? Send us a note.