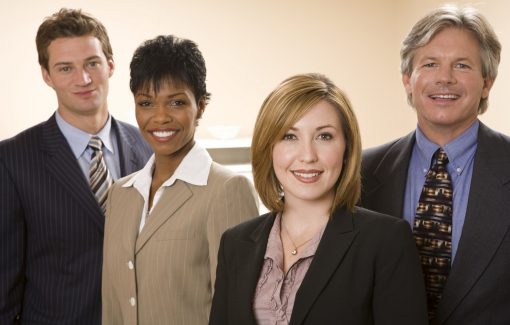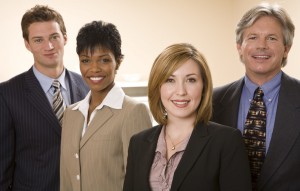 Would you rather hire a person with off the chart potential or someone who has done the job before but is now in the job market? Good question. Stanford University wanted to know the answer to this question, too.
Three years ago, Zakary Tormala, Stanford's Associate Professor of Marketing, had a casual conversation with a friend about the excessive hype around rookie hires in the academic job market. They had found it remarkable that top entry-level faculty — candidates with a couple of publications under their belt before finishing grad school — sometimes received offers that exceeded the salaries of existing faculty who had substantially more accomplished publication records.
The phenomenon wasn't unique to the academic job market either: in the world of sports, rookie players famously generate excitement and outsize contracts despite no track record in the professional league. For Tormala, these observations raised an obvious question: "What gets people fired up about rookies even though they have a lot less demonstrated accomplishment than established players?"
That question drove him and a pair of colleagues, Stanford GSB PhD candidate Jayson Jia and Harvard Business School associate professor Michael Norton, to conduct a series of studies that investigated whether, and under what conditions, people prefer potential over achievement. Through eight experiments, they found the effect in a wide array of fields and settings — from art and leadership to advertisements and letters of recommendation. In particular, they found that when the evidence is strong that an individual has high potential, people get more excited about him or her than they would about someone who has already achieved the very things the high-potential individual is only promising to achieve. In fact, under some conditions, study participants are actually more eager to hire someone with potential than with a proven track record, and more willing to pay them more.
Take heart Generation Y job candidates.
In one of their earliest experiments, Tormala and his colleagues ran a Facebook ad touting a real comedian, testing different versions of the ad to see whether messages emphasizing the comic's potential would garner more interest (as measured by click rates) and liking (as measured by fan rates) than would messages emphasizing his achievements. In one version, the ad contained the tagline "Critics say he has become the next big thing," while another version of the ad had the tagline reading, "Critics say he could become the next big thing." In this comparison, the latter ad, which was all about potential, did more than twice as well as the former.
In another study, a lab experiment in which participants had to imagine they were managing an NBA team and evaluating players based either on their actual scoring statistics (for a 5-year NBA veteran) or on their projected stats (for an incoming rookie with 5 years of predicted outcomes), people showed a clear preference for potential over achievement; that is, a preference for the incoming rookie over the 5-year NBA veteran. In fact, when researchers asked participants how much they would be willing to pay the player in his sixth season in the NBA, the rookie garnered an average of $1 million more than the proven veteran, a rookie pay premium of more than 20%.
In both these studies, participants weren't making a direct comparison, since each was looking at only one Facebook ad or only one basketball player. The researchers suspected that if people saw the potential and achievement conditions side by side, the effect might disappear or even reverse, such that achievement would trump potential. So they conducted another study. To their surprise, the effect held even in this joint test, in which they presented participants with information about two applicants for a management job. "We had a question about how objectively impressive the person's resume was at present, and participants did say that the achievement guy was more objectively impressive," Tormala says. "Yet they were more excited about the person with potential and more interested in hiring that person. So people see the objective difference on paper, yet still get more excited about the person with potential."
What's causing this strange effect?
The researchers believed that when people are uncertain, they're motivated to think more. If that hunch is true, then when a claim that someone has high potential is bolstered by strong evidence, more thinking should lead to more favorable judgments because people are dwelling more on compelling information. By the same token, if the arguments that someone has high potential are weak, the pro-potential bias should go away or even reverse because, in this case, people are thinking more about less compelling information. And that's exactly what the researchers found: by thinking more about the high-potential target, participants focused even more on that person's strengths and weaknesses. So when the evidence is compelling, statements about high potential can outperform claims about high achievement. When the evidence is not compelling, this effect goes away. The upshot, in the case of compelling reasons to support claims of high potential, is that people can reach an illogical conclusion; after all, there's no good reason to favor someone with uncertain abilities over someone with proven abilities. "The fact that people are motivated to think more doesn't mean they're engaging in objective processing," Tormala explains.
Tormala has already begun applying the lessons of these studies to his own life: when he writes a letter of recommendation for a student going on the job market, he makes sure to open with a statement about the student's potential, and proceeds to spell out the evidence to support that claim. He believes framing your argument in terms of potential is a good idea in other influence settings, as the Facebook ad study suggests. But that's not to say you should be hyping potential in everything you do. "If you make a hollow claim about potential — you say that this person could be great but you don't say what the basis is — you might not create the effect. You have to be pretty confident that the information you're giving is favorable and compelling."
From a TIGERS perspective, we would include mentioning the quality of a candidate's team performance and the potential of fitting into existing teams nicely when writing letters of recommendation.
Copyright TIGERS Success Series by Dianne Crampton
About TIGERS Success Series, Inc.
TIGERS® sets the standard for achieving a thriving, successful and collaborative team culture. TIGERS provides TIGERS Team Wheel Game and Facilitation Certification workshops for internal and external consultants, customized team building events, and leadership team development consulting and facilitation services. The goal is attaining optimum team performance – surprisingly fast.
Creator of the TIGERS Team Wheel, Dianne Crampton, was nominated by Merrill Lynch for Inc. Magazine's Entrepreneur of the Year Awards.