Why is contracting and temporary work more appealing to some of the best and brightest workers?  In short, it is because of the upswing in entrepreneurship in the US and workers taking the helm of their own destinies. Thoughtless downsizing contributes to the trend as does limited job growth in smaller communities. Now there is new evidence that the trend is expanding even in the wake of economic recovery.
A U.S. poll conducted by Monster.com, the worldwide leader in successfully connecting people to job opportunities and flagship brand of Monster Worldwide, Inc., reveals that nearly 70% of respondents would consider taking a temporary job, given the current state of the economy.
"Has ongoing economic turmoil made you consider the option of taking a temporary job?"
"Today's workers, whether employed or not, are facing a tough situation. If you're unemployed, you're looking for a job in what is still an extremely uncertain market, especially as we see high interest in finding a new job by those currently employed. If you've kept your job, you may be feeling overworked and under appreciated, convinced that your employer has exploited the economic situation," said Mary Ellen Slayter, Career Advice Expert for Monster.com. "If you're feeling like you're running out of options, it may be time to consider temporary work. Part-time or temporary work can offer a number of benefits you may not have considered: flexibility, ease back into the workforce, the ability to 'test drive' your options and the opportunity to piece together your perfect career."
Monster asked the following question to U.S. visitors on its site, "Has ongoing economic turmoil made you consider the option of taking a temporary job?" The poll, which received more than 2,500 responses, resulted in the following findings:
Most of the time I would consider taking a temporary job – 42%
Some of the time I would consider taking a temporary job – 27%
I would hardly ever consider taking a temporary job – 15%
I would never consider taking a temporary job – 16%
The results of the current Monster.com Poll are based on votes cast by visitors on the U.S. Monster.com homepage and social media channels from: May 20-June 3, 2013. The Monster Meter is an ongoing series of online polls that gauge users' opinions on a variety of topics relating to careers, the economy and the workplace. This poll is not scientific and reflects the opinions of only those Internet users who have chosen to participate.
For tips on finding contracting opportunities there are a number of site to investigate. One is Elance.c0om.  And, for tips on finding temporary jobs, please visit: MonsterWorking.com.
Copyright TIGERS Success Series by Dianne Crampton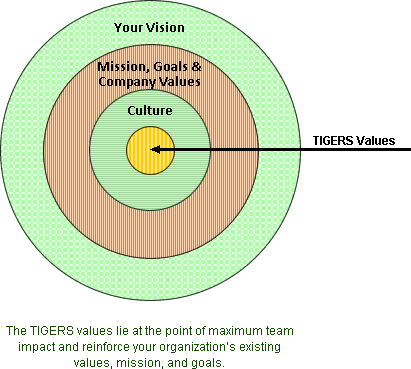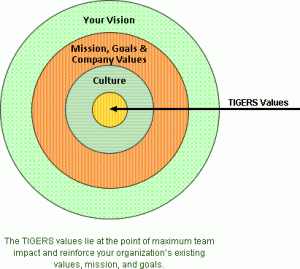 About TIGERS Success Series
TIGERS Success Series is a team development consultancy based on 6 core principles that anchor high performance team dynamics. These principles are trust, interdependence, genuineness, empathy, risk and success.
TIGERS offers licensing and certification to team building trainers and consultants interested in expanding their practice to serve organizational leaders from the break room to the boardroom. .Learn more.
Being an independent contractor brings so many freedoms – but comes with a lot of extra baggage that leaves many feeling stuck and isolated as they grow their businesses.
One-off engagements leave you scrambling to get new clients
It's difficult to prove to clients that your work has brought them concrete savings – or profits
Royalty-based training systems and fixed pricing structures severely limit your earning power
Multiple trainers and consultants offering just one different team-building system leave clients with a "flavor of the month" feeling that damages credibility
Team builders thrive in community… but are left to fend for themselves by other team builders with a dog-eat-dog mentality.
There is a better way though – one that can get you off the roller coaster of rising and plummeting revenues and get you in touch with collaborative, growth-oriented colleagues. It starts by viewing our complimentary Webinar on How To Avoid The 3 Big Mistakes that Keep Your Practice Half Full.