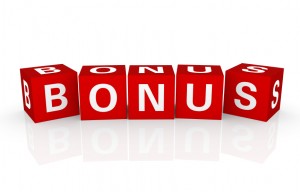 Copyright TIGERS Success Series
By Dianne Crampton
OK…which employers gave pay raises in 2011? Let's see a show of corporate hands.
 If you were expecting companies to keep their hands folded in their lap – guess again. According to the PayScale 2012 Compensation Best Practices report, 44% of employers polled from small, mid size and large companies actually increased pay ranges by 1% – 5%. And 2012 is sizing up to be even better.
Surprised? Seems to be the best kept secret around, but is definitely an improvement from a dismal 2010 where virtually no employee saw any extra coin in their change purses.
After Payscale, a leader in compensation data compilation, polled thousands of HR and business leaders, they revealed some very interesting data on workforce and compensation trends throughout all industries. With some significant trends to watch as the second half of 2012 ushers in, employees may be seeing some potentially good news while employers may see some trouble brewing on the horizon.   With the data revealed, more organizations will find themselves addressing issues of: 
Compensation –  a few more Franklins in the wallet would be nice
Attracting new talent – "Where's the beef?"
Retaining valuable talent – will they slip through employer's fingers?
Mid size companies are hiring – follow the yellow brick road! 
Pay is up and employees are upward and mobile
Of the four trends listed, the compensation poll noted one area of big concern for 54% of employers – retaining valuable, existing talent.
Why would employers be worried about keeping their best employees? Simply put: hiring and salaries are on the upswing. Companies that are lagging behind in compensation or treated employees poorly during the downturn are being faced with the realization that their top performing employees could walk out the door for a better paying job and better work environment. 
Performance matters
While pay was increased by 44% of employers surveyed, a staggering 69% said the reason for the increase was performance based regardless of the business size. It looks like these companies may already see the writing on the wall and are seeking to retain their best team players and top performers.
In 2009 during the early stages of the Great Recession, employers held the reins and dismissed employees due to poor performance or involuntary layoffs. Fast forward to 2011 and now it's the employees giving employers the pink slip to seek higher pay and better work place cultures.  
Purse strings still not feeling the love?
Compensation, however, isn't the only motivating factor for employees to stay with an employer. So how will businesses that aren't seeing a turnaround yet keep pace with companies that are raising salaries? What other steps can they take to keep employees happy? Besides a fatter paycheck, here are some other factors that shouldn't be taken lightly if the purse strings are still a little tight so you can retain your best employees.
Instill trust – Show employees you have faith in their decisions, projects, ethics, and performance, and organizations stand to gain loyal, hard-working employees. Rampant office politics and back biting really boils down to two issues – trust and culture.  Employees who have been in poor work cultures for the last few years will seek better work environments if nothing else. A cooperative work culture is the heart and soul of an elite, preferred employer.
Provide opportunity for growth and flexibility – employees like options. Some will strive to climb the proverbial company ladder while others may seek a lateral move into an entirely different job capacity. If employees are seeking flex time or have the capability of working from home 1 day a week – why not give them the opportunity?
Give genuine praise and recognition. Getting awards, plaques, employee-of-the-month parking spaces, movie tickets, a quiet handshake with a sincere "thank you", or a weekly pizza party are affordable incentives that give employees that extra morale boost. But the most important thing to remember over the long term is ongoing, straightforward, appreciation for a job well done. Ignoring good work and harping on the negatives instills resentment towards the employer. 
All in all, employers are optimistic about what the remainder of 2012 has in store and two thirds of employers believe their companies' financial performance will improve in 2012. Let's hope this wealth is shared with dedicated employees who stuck by their employer's side through these past dismal years. Otherwise, employers who get greedy and pad their personal coffers may see their biggest assets head for the door to woo companies willing to show them the money, opportunity, and a more positive work environment. 
TIGERS has always got something going on! Create a collaborative team environment and keep your stellar employees from moving on. Watch this 45-minute content rich and informative webinar on building successful work environments at:  http://corevalues.com/how-to-build-a-successful-work-environment 
TIGERS® Success Series, Inc. is a team development consultancy with licensed colleagues across the US that has served leaders and their teams since 1989. TIGERS® helps leaders build teams of employees that are as committed and engaged in the success of the organization as the leaders are.