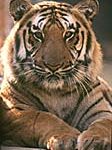 Summary: Wright Express Chairman, President and CEO Michael E. Dubyak is selected as Maine Development Foundation's 2012 Champion of Education, Training and Leadership Development
At TIGERS any time a leader is tapped for promoting education, training and leadership development we think this is a big deal. For one, too many organizations cut back on training and development during the recession. As a result many employees's skills have stagnated.  This makes companies that have cut back more risky as we
emerge from the recession
. For another,  Unions use to provide excellent training programs for their members. Sadly we do not hear much about that anymore. 
So when we learned that a  leading global provider of value-based business payment processing and information management solutions, announced its chairman, president and CEO, Michael E. Dubyak, was selected by the Maine Development Foundation as the 2012 "Champion of Education, Training and Leadership Development" we wanted to learn more.
The award honors an individual or organization that has gone above and beyond to spark Maine's economy and help all Maine citizens reach their highest personal potential. Since one of our certified and
licensed TIGERS Facilitators
, 
Tony Lacertosa
,  works out of Maine, this is a double big deal.
"I am humbled by this award and recognition," said Dubyak. "I am passionate about trying to align higher education ― and now K-16 ― with Maine businesses and the growing need for STEM (science, technology, engineering and math) graduates. Maine businesses and the state educational systems must work in partnership if we are to properly train and retain our high school students that come through our college and university systems."
With over 600 employees in the greater Portland area, Wright Express takes an active leadership role in supporting organizations that promote economic, educational and personal development opportunities. Dubyak is currently the Chairman of Educate Maine, a business-led organization whose mission is to champion college and career readiness and increased education attainment.
"We greatly appreciate all that Mike does for Maine," said Ed Cervone, Maine Development Foundation interim executive director. "He has demonstrated the ability to collaborate and create successful partnerships across business and academic sectors. His ideas and leadership are truly making a difference in Maine."
Dubyak sits on the University of Southern Maine Foundation's Board of Directors. Previously, Dubyak served as chairman of the University of Southern Maine's Board of Visitors. Dubyak has also served on the United Way of Greater Portland's Board of Directors, the Governor's Council on Competitiveness and the Economy, the New England Advisory Council of the Boston Federal Reserve, and the Maine Chamber of Commerce's Executive Board. Additionally, Dubyak served on the Center for Grieving Children's Board of Directors and co-chaired its Capital Campaign.
A special reception to honor the five 2012 Maine Development Foundation "Champions" will be held on September 21 at the Holiday Inn By The Bay in Portland, Maine, during the organization's 34th annual meeting.
So, join us in a TIGERS Roar for Michael E. Dubyak and his team.
Do you have a leadership story we can roar about? Let us know.
Copyright TIGERS Success Series by Dianne Crampton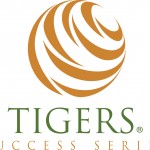 About TIGERS Success Series
 TIGERS Success Series, Inc.  helps committed leaders build teams of employees who are engaged in the success of the organization. We offer Team Development Certifications, Consulting and Organizational Development Services
Training Telesummit: Engagement, Retention and Growth. December 2012. Learn 10 Strategic Solutions for Corporate Expansion and Retention