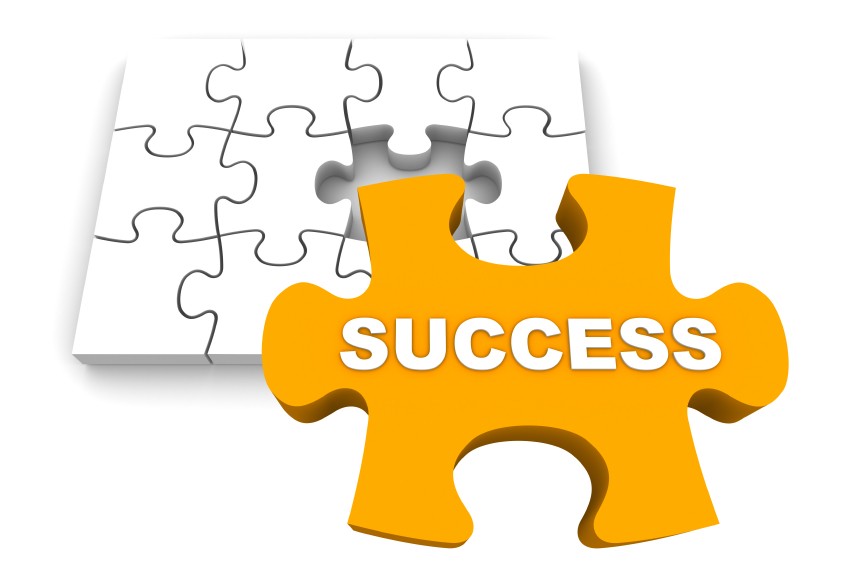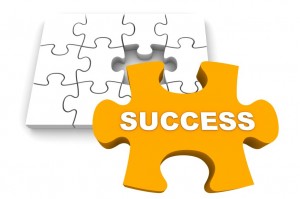 Oops…another stellar performing employee just handed their pink slip to their employer.
Many organizations, both large and small, often find themselves in a quandary when their top performing employees walk out the door taking their talents with them. These employees leave for a myriad of reasons which could easily be addressed and resolved by the organization. However, due to leadership and management blunders and bureaucracies, these organizations will ultimately spend…and lose… thousands of dollars to replace just one employee due to lost productivity and bringing a new hire up to speed.
As a matter of fact, a recent 2011 Employee Survey conducted by DecisionWise tallied over 9.2 million responses from employees on questions related to employee engagement across various industries. When they were asked to evaluate the statement, "I am confident that we have the right people in senior leadership positions in this organization," it generated a gloomy response. Only 46% responded favorably regarding confidence in senior management in their organization.
The consequences of this dismal response are wide spread. Organizations can expect higher turnover rates, higher absenteeism rates, mediocre employee performance results, lower productivity, and a greater risk of incivility in the workplace. This study shows a clear relationship between employee confidence and the ability to retain its greatest asset – talented, experienced employees.
As an internal or external trainer, leadership consultant, or facilitator, you will come across this particular scenario time and time again. Organizations are losing their best and brightest and it is up to you to help redefine the company culture so talented employees don't walk out the door.
Here are six management and leadership mistakes your team development tools must address in order to retain top talent. 
Politics and Bureaucracy. This one is huge especially for larger companies. The myriad of red tape, rules that make no sense, not giving employees a voice in processes, and the attitude of "it has always been done this way" has stopped many top performing employees dead in their tracks. To put icing on the cake, place a hierarchal chain of command as a roadblock to employee progress and innovation. With a slow moving, lumbering bureaucracy laden with office politics, top performing employees find little stimulation and eventually "check out." 
Incivility and emotional immaturity are often major reasons of failure to perform well on the job. Top performing employees placed alongside emotionally immature employees can wreak havoc at any level in the organization.  Top rung leaders and managers that utilize tactics of incivility and bullying only exacerbate the situation. Incivility in the workplace consists of back-biting, harmful rumors, abrasive communications, intolerance, and yes…there is even a lot of yelling going on these days. These behaviors are extremely counterproductive and send all employees, not just top performers, running for the door. It is estimated that these behaviors cost organizations more than forty billion dollars annually. 
Ineffective Leadership – "Managers who don't give their employees choices in how to do their work are perceived as dictators or authoritarians while managers who offer too much freedom are perceived as warm but incompetent," says Sheena Iyengar, senior scholar at the Jerome A. Chazen Institute of International Business. Giving employees and top performers some choices in their approach to work empowers an employee. Top talent is allowed to be innovative, creative, and develop processes that streamline their jobs and projects. 
No Path to Advancement.  If your top talent know there's a path for them going forward, they'll be more likely to hang around. Many organizations and companies are reluctant to encourage advancement because they believe no one else can "fill the shoes" of the employee in his vacated position. This lack of foresight leads to eventual boredom and stagnation on the part of top talent and they reluctantly leave the company to find fulfillment elsewhere. 
Top Talent Gravitates Toward Other Top Talent.  In other words: like attracts like. Surround top talent with other inspiring thought leaders and doers and you have a dynamic team culture. Think back to school when you worked in pre-assigned groups with no say in your chosen group mates. There were always one or two kids that carried the whole project while the others did the bare bones minimum…and not without consistent nagging! Many organizations use this same model – they have surrounded their best talent with employees who rationally shouldn't even be on the payroll. They use excuses such as "I don't have the time to find a replacement, etc." This poor work environment is a deal breaker for top notch employees which leads to my next point – unhealthy cultures. 
Unhealthy Organizational Cultures – Two types of culture that are decidedly unhealthy are at opposite ends of the spectrum. One is a "No Mistakes" culture, where employees are called on or berated for any little mistake resulting in a fear-based workforce that kills innovation. The other unhealthy culture is a "No Consequence" culture. Managers and leaders don't deal with problem employees because they require too much time and energy. They simply choose to ignore them rather than find and implement effective ways to manage and motivate them.  This is a situation where incivility can be rampant in the workplace.
As a facilitator or trainer, it is key to recognize the warning signs and mistakes made by many organizations when it comes to retaining top talent. Do you have the necessary tools and resources to move an organization into a healthy culture dynamic and retain its talented employee pool?
Expand your Team Development Tools with Licensed Facilitation. Currently I am opening my facilitation certification to the right candidates. If you are an internal or external trainer, facilitator, educator, or leadership consultant looking for proven resources to complement the tools you already have, I would like to speak with you. My TIGERS facilitation certification will give you the tools to retain an organization's top talent with employee-championed results.  "Royalty free" facilitation certification provides opportunities to "brainstorm" with like-minded thought leaders. You can also get the proven TIGERS Team Wheel which was instrumental in providing the catalyst to emotional intelligence with companies such as Costco and Northrop-Grumman. Resonate with employees and make your training programs "stick and expand into longer term client relationships" as a TIGERS facilitator.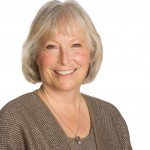 About Dianne:
Dianne  Crampton is the Founder of TIGERS Success Series. She is the leader in building successful quality-focused and cooperative team culture communities. As a thought leader in the team culture movement, she has been published by Barrett Koehler, Pfeiffer (an in print of John Wiley & Sons) and Three Creeks. Her latest work, TIGERS Among Us: Winning Business Team Cultures and Why They Thrive has received international acclaim. Nominated by Merrill Lynch for Inc. Magazine's Entrepreneur of the Year Awards for a team culture change system that helps leaders bring about desired team culture change remarkably fast, she certifies and licenses consultants, facilitators, and HR leader to use the proven TIGERS team culture system within their organization with measurable success. TIGERS helps leaders build and improve trust, interdependence, genuineness, empathy, risk, and success in teams which results in a dynamic work environment that attracts and retains very talented, quality-focused people. Subscribe today to receive instant access to Dianne's general membership where like-minded professionals discover valuable resources for team, leadership, and cooperative work environment development that grow organizations in a scalable and measured way.