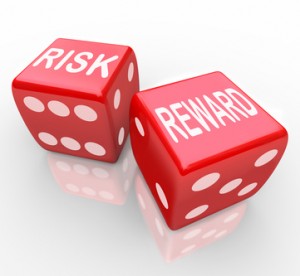 June is  National Safety Month. Here are five team oriented activities to engage employees and help reinforce best safety practices.
According to the Occupational Safety & Health Administration (OSHA), states with mandatory safety programs have fatality rates 30 percent lower than the national average. By recognizing National Safety Month through events such as "Safety Awareness Day" or "Workplace Safety Week," organizations can have a substantial impact on reducing workplace injuries and promoting a culture of safety.
"Teaching safety skills to employees doesn't always have to be done through pamphlets or posters"

What is National Safety Month?
"National Safety Month is a reminder to organizations that safety is a continuous improvement process," said Jamie Samide, senior director of marketing, Cintas. "Workplaces can use these tips to host a safety awareness day, week or month that is devoted to addressing employees' attitudes and behaviors toward health and safety issues."
The top activities for engaging employees during National Safety Month include:
1.
Set a company goal for AED/CPR training: Sudden cardiac arrest (SCA), a stoppage of the heart, causes an estimated 15 percent of workplace deaths. Employee teams that are well-trained in both CPR and automated external defibrillator (AED) use will be fully prepared to respond when SCA occurs. Set a company-wide goal to get a large percentage of workers certified and recognize those individuals who participate in the program by hosting a lunch or picnic. Enlist the help of a training provider and American Heart Association (AHA)-certified instructors to highlight proper AED use and CPR technique.
2.
Fit employees for PPE: Since PPE is only fully effective when it fits correctly, and employees are more likely to wear it when it fits, National Safety Month events are a great opportunity to size employees for gloves, eyewear, hearing protection and protective apparel. PPE that fits properly will not inhibit movement or comfort, but will be tight enough to protect employees during daily activities. Set up fitting stations with several sizes and have a representative on duty who can maintain a log of employees' sizes to make future ordering easier.
3.
Host a safety contest: To keep employees focused and enthusiastic about safety, use contests and trivia to test employee knowledge about correct safety practices. For example, use an "identify what's wrong with this picture" contest and have employees submit answers for prizes. To maintain engagement over time, launch a recognition program that rewards certain departments or individuals who have shown an exemplary dedication to workplace safety. If you want to engage entire teams, be sure to reward the team's achievement.
4.
Test fire extinguisher skills: Pick a vendor that can be on-site during safety events to train employees on proper fire extinguisher technique using a fire simulator. Then, test employees' knowledge with oral quizzes and online training courses. In addition, make sure employees know where all extinguishers and exits are located throughout the facility so they can be fully prepared if a fire occurs.
5.
Teach emergency response: A common misconception is that employees know how to properly respond in the event of an emergency. Use safety awareness events to teach employees proper response including evacuation protocol, first-aid techniques and how to call for help during an emergency. Assign stand-out employees to emergency response teams that can correctly handle chemical spills, fires, natural disasters and SCA.
"Teaching safety skills to employees doesn't always have to be done through pamphlets or posters," Samide added. "When employers think of innovative and engaging ways to raise awareness about workplace safety, everyone benefits."
Copyright TIGERS Success Series by Dianne Crampton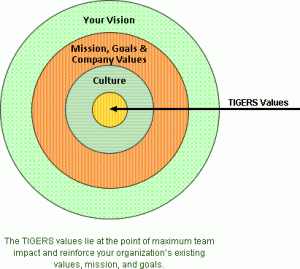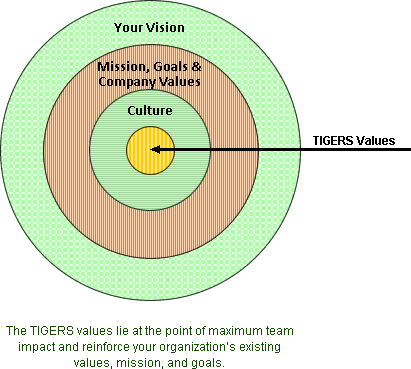 About TIGERS Success Series
TIGERS Success Series is a team development consultancy based on 6 core principles that anchor high performance team dynamics. These principles are trust, interdependence, genuineness, empathy, risk and success.
TIGERS offers licensing and certification to team building trainers and consultants interested in expanding their practice to serve organizational leaders from the break room to the boardroom. .Learn more.
A complimentary white paper is available now that explains the difference between a collaborative leader and one with command and control behaviors. Get the Details.