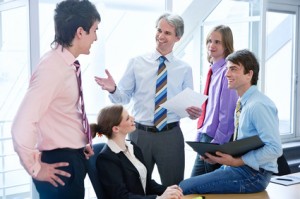 Confidence in American Corporate Leaders continues to tumble.  For one reason implementing the strategies that roll of the C-suite are getting derailed by failure in deploying them.  And, workforce development planning designed to compliment strategy deployment is often not championed by the C-suite.
Despite positive gains in economic recovery, Americans remain torn on whether bold, innovative leaders or successful risk managers are the key to success in today's business environment. These are two very different leadership styles requiring different skills. Therefore, it makes good sense that both styles need steady, consistent leadership to drive the best team building event.
Success for both styles, however, depends on whether either group can implement strategy, engage employees and attract a sustainable pool of talented employees who are committed to organizational success. When you add to this compensation for executives that in many cases has not tied to successful performance, both shareholders and Boards of Directors are taking a long hard look at their leaders to determine if they have the right leader driving the bus.
According to the second annual Global Street Fight™ Study conducted by Harris Poll, two-thirds of U.S. adults view senior corporate leaders the same today as they did five years ago. Americans are conflicted on whether CEOs should focus on successful risk management to ensure steady and consistent operations or bold, innovative leadership to drive business forward. Unlike geese in flight that rotate positions when the leader becomes tired so another flock member takes over, chief executives rarely display this level of ego flexibility and efficiency.  Therefore based on business need intersecting with growth demands, Status quo leaders simply can not boldly go where no other has gone before without steady, consistent leadership to drive this important team building event.
The bad news for CEOs is that one-quarter of Americans believe that senior leadership is weaker today than it was five years ago. Only eight percent believe leaders are stronger; and two-thirds say they are about the same.

The Study
Gibbs & Soell, a global business communications firm, and Harris Poll, a leading global provider of information and insights to aid business decisions, teamed up to explore public perceptions of corporate leadership in today's environment, focusing on the areas of boldness, innovation and trust. The online poll was conducted between March 28 and April 1, 2014 among 2,048 U.S. adults age 18 and older.
Here are some of the findings from this study:
Trust in corporate leadership is low.
A majority of Americans do not appear to be giving corporate leaders credit for the private employment rate exceeding pre-recession levels, the stock market posting modest gains and the housing market's improved recovery.
The public has grown tired of volatility and is clamoring for strategic thinkers who can navigate near-term hurdles and drive toward future growth with consistency, stability and poise producing steady, consistent Leadership as the best team building event.
53 percent of the public believe the main priority of the CEO is to be a risk manager while 47 percent believe it is to be bold and innovative, as compared to last year's even 50-50 split between the two traits.
25 percent of Americans say senior leadership at large companies is weaker today than it was five years ago, compared to only eight percent who think senior leadership is stronger today. In 2013, 30 percent of U.S. adults said leaders were weaker than they were five years previously, compared to 10 percent who thought they were stronger.
52 percent of U.S. adults feel leadership has a balanced focus on short- and long-term goals, up from 47 percent in 2013.
The majority (53 percent) of younger adults (age 18-44) feel a CEO's main priority is to be bold and innovative.
Across all demographics and levels of social engagement, strategic thinker (74 percent), innovative (71 percent) and risk-taker (58 percent) are the most important attributes of a bold leader. Younger adults (age 18-34) are more likely than their older counterparts to consider dreamer, confrontational and stubborn as characteristics of a bold leader.
Older individuals (age 45+) are more likely than their younger counterparts to think leadership is weaker today than five years ago.
Retirees (63 percent) are the most likely to feel that a CEO's main priority is to be a successful risk manager.
Given that Corporate Boards of Directors will have the final say, engaging employees to champion the direction and goals established by leaders still warrants review. Whether maintaining the status quo or driving new innovation, matching workforce readiness with training and employee development must still be considered and tracked against ROI.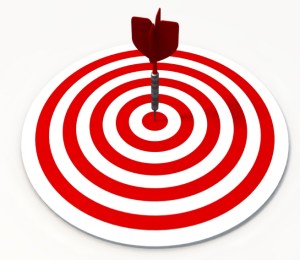 The upcoming 6 Principles That Build High Performance Teams 2-day workshop addresses workforce development action planning designed to implement corporate strategies. At this interactive and experiential 2-Day workshop, participants will learn expert techniques for building successful teams and creating efficient workforce development action plans that employees will champion and be accountable for.
In two fast-paced, well-designed days, we'll cover the steps and processes for catalyzing employees to diagnose, develop and commit to effective team action plans designed to compliment corporate strategy.  This is good news for both the risk manager and bold leader whose strategies require navigation over near-term hurdles and the drive toward future growth with consistency, stability and poise.
Copyright TIGERS Success Series by Dianne Crampton
About TIGERS Success Series
TIGERS Success Series has been serving leaders by developing high performance teams for over two decades. Based on six researched based principles that arose from psychology, business and education group dynamic research, TIGERS stands for trust, interdependence, genuineness, empathy, risk and success. These principles are tracked and measured by the TIGERS 360 team culture survey so leaders have the on-target information needed to transform a low performing team into and excellent one.