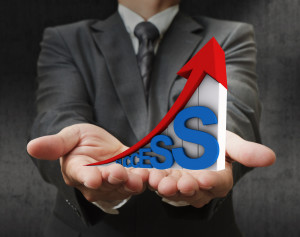 Learn how to become a leader from any background before you step into the leadership role with strategic teambuilding.

Many different people are brought into  leadership roles, and some are more prepared than others are. But great leaders do not come from any one background, as strategic teambuilding can transform struggling leaders into supportive and effective leaders.
A few helpful background articles include:
With strategic teambuilding, leaders can learn how to step into their roles and work with their team members to create more productive and successful teams.
Offer more than money. Team members should be happy to be in their positions because of more than just the money they make, states 4 Signs That You're A Bad Leader. If a leader's first instinct is to offer pay increases to keep their employees with the organization, then the company's culture is in trouble. Team members should be paid a fair wage, but they should also receive more from the organization than just money. Employees should feel engaged, challenged and valued from their leaders and organization.
Lend an ear. Effective leaders understand that part of their role is to get to know their team members and become a confidant for others. Team members who feel that their leaders are approachable and willing to listen to their ideas and concerns feel more secure in their working environments and they are more productive. Their team members respect these leaders, which is essential for success.
Embrace flexibility. According to If You Really Want to Improve Your Employer Brand, Do These Things to Be a Better Leader, the same leadership style may not work for all employees, all the time. Leaders should be flexible with their leadership styles to embrace the different needs and personalities of each employee. Allow employees to be flexible with their positions as well because employees who feel work-life support from their employers will be more satisfied with their positions and be more productive and loyal all around.
Have a vision. Great leaders are great because they have a long-term vision for their organizations, states What It Takes to Be a Great Leader. If leaders do not understand why they do what they do, they cannot expect others to respect them or to follow their leadership. Along those same lines, great leaders are also passionate about what they do and passionate about their vision. When leaders are passionate, their employees will be excited to work for the company and more likely to be passionate as well.
Focus on performance. If leaders talk the talk, then they also need to walk the walk, according to 5 Ways You Can Position Yourself as a Leader (Before You Have Any Followers). If leaders expect superior performances from their team members, then they need to deliver their own superior performances and exceed expectations. And those who are not in a leadership role already but would like to be, focus on your own performance and create a strong track record of success to stand apart from other potential candidates.
Utilize mentors. One important way that leaders can grow in their positions is by utilizing the experience of those around them. Current and aspiring leaders should take the time to network with their peers because they will become business leaders in the future. Once you make a connection with a leader, ask to meet and discuss your career-related questions.
Be humble. According to This Quality Is the Key to Great Leadership (Hint: It's Not What You Think), humility is the most important aspect to great leaders. The reason that humility is so important is because humble leaders are willing to learn from and give back to others, and they do not view themselves as better than others. Humble leaders understand how to ask questions, help others, provide opportunities, embrace change, admit when they are wrong and enjoy what they do.
Understanding how to build effective teams is one of the most important teambuilding strategies for new and seasoned leaders. With the help of a leadership clinic, such as the 6 Principles That Build High Performance Problem Solving Teams Leadership Clinic, leaders can learn to build dynamic teams. Through a clinic and other team building activities, team members are able to build genuine friendships with one another, which spark higher levels of engagement and joy at work. By building friendships at work, employees tend to have a desire to perform their best while paying more attention to the detail and quality of their work.
Copyright TIGERS Success Series, Inc. by Dianne Crampton
TIGERS helps leaders build work cultures where cooperation among employees and collaboration between departments drives improved business revenue. We do this by improving team behavior anchored by six principles: trust, interdependence, genuineness, empathy, risk and success.  We also license and certify Strategic HR Executives to use our award winning team development resources and facilitation.
Click here to get more information about the TIGERS 360 Team Behavior Survey.