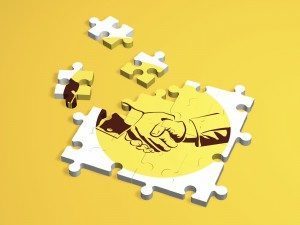 A new study conducted by Kronos Incorporated found that current onboarding practices are stalling new-hire momentum. Current practices are also threatening to disengage enthusiastic employees during their first few weeks, says HR's Big Challenge for 2018: Fix New Hire Onboarding. The result is failing onboarding practices that are leaving employees disengaged.
The study, "New Hire Momentum: Driving the Onboarding Experience" conducted by Kronos and the Human Capital Institute, included more than 350 human resources leaders from U.S. organizations of all sizes and industries. It found that administrative new-hire paperwork does not position new team members for long-term success within the organization. Instead, the study recommends that leaders must refocus their onboarding programs to emphasize development activities and high-impact training.
The outcome is to keep new employees engaged and excited for their new positions. TIGERS Success Series has long recognized the importance of successful onboarding strategies and offers several resources for leaders to train and grow in their roles.
A TIGERS® approach to effective onboarding practices
The onboarding process is a new hire's first introduction to the organization and its workplace culture. Many organizational leaders, however, are confusing orientation with onboarding and are placing too much emphasis on new-hire paperwork. They are neglecting a new employee's  long-term success.
Orientation tasks, such as reviewing rules and regulations, the company overview and resource orientation (such as technology and workstation reviews) were rated by HR leaders as some of the most important onboarding activities.  Conversely, strategic activities geared toward long-term employee success such as peer mentoring, work culture fit, assessment of future training needs and access to self-paced training resources were rated as less important. Nothing could be further from the truth.
The study also found that organizations weren't dedicating sufficient time to onboarding practices that maximize a new hire's potential. For example the study reported the following:
37 percent of respondents spend just a few hours to one week on onboarding practices;
24 percent focus on onboarding for one month, and
10 percent spend a year or view onboarding as an ongoing strategy.
With the importance of onboarding in mind, 76 percent of HR leaders believe that their organizations underutilize onboarding practices.  Of this group,  57 percent view the lack of people managers as a significant barrier to improving the process.
Fortunately, the majority of respondents (60 percent) have the right idea when it comes to onboarding. They analyze that effective onboarding integrates new employees into the organization's culture.
Now when it comes to actual practice, most of the responding organizations came up short. This is because their focus on workforce culture makes up just 30 percent of onboarding programs on average.
What was most discouraging about the report findings was that the onboarding of internal hires fares even worse.  Only  24 percent of organizations participating in the survey not having a strategy in place for onboarding both managerial and non-managerial internal hires. Is there a solution?
A TIGERS Success Series solution of onboarding improvement.
In this critically broken onboarding system, what can leaders do to refocus their onboarding practices to better serve new and existing employees? TIGERS Manager as Facilitator's training is a reliable place to start.
Tier one Manager as Facilitator Training releases the use of the TIGERS Team Wheel exercise that teaches employees the behaviors that build strong working relationships and teams. It also identifies  behaviors that create measurable and predictable problems.  In this training, TIGERS teaches managers how to facilitate department or company-wide norms of behavior that involve employees input and agreement.
The net result corrals diversity and streamlines workforce behavior to be productive and positive. Issues such as sexual harassment and bullying are neutralized in favor of known and expected behavior.
When new employees are hired TIGERS trained managers and HR executives take new hires through the exercise. The debrief produces an important discussion on how to fit well into the work culture and onto existing teams.In this way, the sink or swim outcome of orientation is eliminated by clearly coaching the employee on how to thrive and perform in the organization. As a result, the employee learns what makes existing teams comfortable and what behavior produces problems. In this way, the relationship development of new employees is enhanced so they are anchored more fully into their work and positive relationships with co-workers.
Effective employee onboarding practices are an in-depth process. It is much more than new-hire orientation and paperwork if you want the new employee to stick with you for the long haul.
Unfortunately, three-quarters of HR leaders feel that their organizations are missing the mark when it comes to successful onboarding practices. The majority of respondents view the top purpose of new-hire onboarding as integrating new employees into the workplace culture. However, most organizations are falling short in this area.
TIGERS Success Series has long viewed the onboarding process as an essential criteria for new employee success. The company offers hands-on solutions that integrate new hires into the company culture and onto existing teams.  The ultimate goal of successful onboarding practices is to keep the momentum high and the new employees engaged and invested in the organization.
Care to dig deeper into this conversation?
Consider the following articles and resources for more information:
HR's Big Challenge for 2018: Fix New Hire Onboarding
Copyright TIGERS Success Series, Inc. by Jennifer Zimmerman
About TIGERS Success Series, Inc.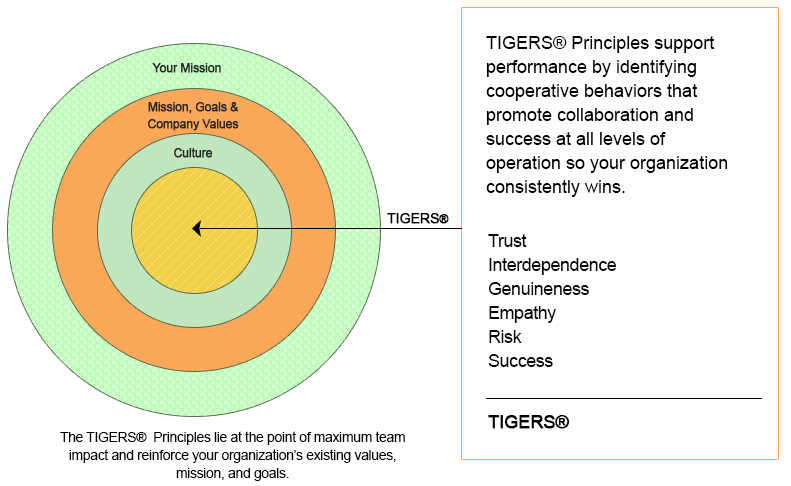 TIGERS® Success Series provides a comprehensive, multi-pronged and robust system for improving both your work environment and profitability.
We specialize in training your managers in group facilitation methods that build workforce cooperation and high performance team dynamics. Scaled to grow as your organization and leadership performance grows, our proprietary Team Behavior Profile and  Management training workshops are based on the six principles we have found to be the right mix to make this happen.
The TIGERS 6 Principles are Trust, Interdependence, Genuineness, Empathy, Risk and Success. Born from our many years of business, psychology, and educational group dynamic research, and subsequent four years of independent evaluation, we instill and sustain behaviors that improve work group performance and talent retention for measurable ROI.
TIGERS serves committed leaders who desire enhanced cooperation among departments, teams, managers and individual employees. This heightened level of cooperation leads to improved revenue, purpose, commitment and impact. Employees quit companies because they don't get along with leaders and co-workers. Work culture refinement and behaviors that build strong relationships erase this trend in fully measurable ways.
For more information or to request a presentation to your group or association,  call 1+541-385-7465 or visit https://corevalues.com