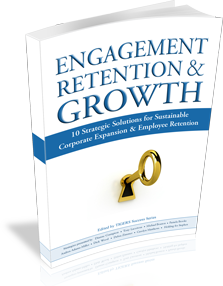 Recently, Evolv, a software company with a mission to redefine workforce management through science released a workforce performance insights report with some stunning insights. First U.S. businesses lose $350 billion dollars annually from low employee productivity and attrition. Second, tracking workforce productivity focused on what makes employees successful can help leaders realize a profit and loss impact of $10 million or more.
Employee attrition is a $350 billion industry in the U. S. and a huge problem for executives concerned about team work, talent retention and lost productivity.
Focusing on hourly workers, who comprise 60 percent of the American workforce, the report shares insights on how businesses can optimize the business performance of their workforce by using big data analytics – not guesswork – to improve hiring and management of their employees, preventing lost revenue, and growing the top line through improved service quality and revenue generation.
"The current applicant selection and performance management process is entirely subjective and doesn't accurately predict employee outcomes. It's often counterproductive to workplace success," said Max Simkoff, co-founder and CEO of Evolv. "Dynamic analytics software reveals the hard facts on what makes employees most successful, allowing executives to make smart operational decisions.
Some workforce performance insights myths the report dispelled
1. The Commuting Myth: Accessibility to Local Services, Not Living Locally, Makes Employees Stay Longer
The Evolv Q3 Workforce Performance Report found that proximity of an office to amenities such as lunch spots, dry cleaning and daycare is far more important to employees than the distance they commute to work. Data reveals that office locations with a high walking score retain employees 58 percent longer than locations with the lowest walking scores. On the flipside, a short 0-5 mile commute distance, often hyped as a key benefit to workers, only leads employees to remain at their jobs 20 percent longer according to the Evolv study. Business leaders need to look at the right internal data to know what works best for their employees at each location; commonly cited stats like census commute data are not one size fits all.
On the much discussed topic of working from home, Evolv data shows that the decision to allow or deny remote working means a tradeoff – median tenure for work at home employees is 28 percent higher, but they are 1.6 percent less productive than their in-office peers.
2. The Distraction Myth: Tech-Savvy Employees Close More Sales
The report also showcased findings on worker productivity that not only indicated longer employee tenure, but also greater customer satisfaction. Often perceived as a workplace distraction, Evolv data shows that employees who use three or four social networks actually perform better than their less social peers. Additionally, employees who take the time to install non-standard browsers (e.g. Chrome over Internet Explorer) are more productive, provide higher customer satisfaction, close more sales and miss 15 percent fewer days of work. Tech-savvy hourly workers also tend to adhere to company protocols better than those who are less technologically proficient.
"Workforce analytics are the only way to find out what drives costs and returns in the workforce," said Peter Capelli, the director of George W. Taylor Professor of Management at The Wharton School, director of Wharton's Center for Human Resources and a research partner of Evolv. "The numbers it uncovers can be huge."
What is Workforce Science?
Workforce science is fundamentally different from the existing approaches to workforce management. By using dynamic predictive analysis – not intuition and bias – to inform business leaders on decisions, such findings transform the way companies boost retention and productivity on the job and reveal the true factors that drive workforce performance and ultimately result in customer satisfaction and an optimized bottom line.
Copyright TIGERS Success Series by Dianne Crampton
About Dianne Crampton
Author, Dianne Crampton is the Founder and President of TIGERS Success Series, Inc.
TIGERS is a proprietary team development consultancy that focuses on building trust, interdependence, genuineness, empathy, risk and success in teams and work culture.  She also
trains and certifies
HR Executives in the use of TIGERS resources.