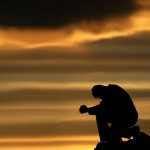 A new American Dream that is less conventional and more personalized is emerging, according to the fifth annual Met Life Study of the American Dream.
The nationwide survey reveals that although the American Dream is alive across generations of Americans, they are replacing the traditional definition of the Dream with a "do-it-yourself" model. This forsakes a more collective vision that includes loyalty to an employer to building their own based upon personal values.
What this means for employers that are out of alignment with employee personal values is uncertain. So it is important to know what those values are. 
MetLife's 2011 Study also uncovers significant gaps in financial safety nets that help Americans achieve and protect their Dream, even as desire to build adequate safety nets remains strong. Nearly three quarters of those surveyed believe that having a financial safety net is key to achieving the American Dream, yet only 30% feel theirs is adequate.
Gen Y is making progress, but nearly 3 in 4 Baby Boomers, many nearing retirement, say they lack an adequate safety net to fulfill their dream. This means that the anticipated flood of Baby Boomers out of the job market might not achieve expectations, which also puts more emphasis on Gen Y to create their own opportunities.
The non-financial elements of the Dream are also in clearer focus than ever before. These include personal fulfillment, close friends and meaningful relationships. Career and financial success have been overshadowed. Therefore, employers hoping to stem the tide of employee turnover would benefit from including personal fulfillment and mentoring into their workforce development plans, building workforce community and focusing on building higher levels of cooperation in the workplace.
Rise of the "Do it Yourself" American Dream
Achieving the American Dream remains very important to those who have yet to achieve it, especially the younger generations. However, the study reveals that Americans no longer place importance on traditional elements of the Dream: 70% say you don't have to be wealthy to achieve the Dream; 65% say you don't need a college degree; 71% and 70%, respectively, say marriage and children aren't essential; 59% percent say you don't have to own a home. Therefore, it is increasingly important to understand what motivates employees if you want to keep them.
Instead, Americans say that a sense of personal fulfillment is key in assessing whether they have achieved the Dream. Materialism, once symbolic of achievement, has waned significantly. In October 2011, 74% of all Americans reported that they already have what they need, compared to only 58% who said the same in April 2010.
It also appears that the Dream has "gone social." Across generations, more Americans have difficulty choosing between a roof over their heads and having close friends and family. Gen Y places the highest premium on relationships with 33% rating close friends and family as most important compared to just 23% who say it is most important to have a roof over their head.
With 52% of Gen Y also saying the America Dream is more about personal achievement than opportunity for all, the do-it-yourself American Dream is clearly taking shape.
Americans Do Whatever it Takes
Regardless of whether the vision of the Dream is individualized or collaborative, the majority of Americans says their standard of living does not need to be higher than their parents' in order to feel they have achieved the American Dream. Good relationships are more important. Still, this year, more Americans say they are working harder than their parents did at their age. Gen Y is working additional hours (26%), freelancing (24%) and working second jobs (21%) to get ahead. Baby Boomers are surprisingly willing to relocate for a job. More than a quarter (27%) are willing to relocate to another part of the country to sustain or achieve the American Dream. Across generations, a third will take a job they are overqualified for.
Financial Safety Nets Important, but Difficult to Achieve
A financial safety net includes savings to cover living expenses in the event of illness, job loss, or other serious emergency, as well as financial and protection products such as life, home and health insurance, investments and retirement accounts.
While most Americans recognize the importance of having a financial safety net, achieving one is proving extremely difficult, with only 30% of all Americans saying that they have an adequate safety net in place. Living paycheck to paycheck tops the list of issues preventing Americans from achieving an adequate safety net, with more than half identifying it as the top issue standing in their way. A weak retirement savings plan follows a close second for 50% of Baby Boomers whose existing plans were hit hard by the downturn in the stock market since 2008, and younger generations say they are not making enough money to build a financial safety net.
Image by IStock