TIGERS advocates for empowered employees who can solve problems at their work level. This means that they have the power to provide excellent customer service, solve problems and resolve issues.
However, behind many poor customer service experiences there is an employee following protocol—and most are not happy about it, according to a recent Maritz Research employee engagement study. The Maritz ® Poll, which surveyed nearly 2,900 employees across several industries, found that, while they generally enjoy interacting with customers, employees often feel their hands are tied by corporate policies that focus on bottom-line needs rather than those of the customers they are called to serve. Furthermore, few employees feel they are recognized for providing great service to customers.
In the poll, employees were asked about their satisfaction levels regarding various aspects of their work, including corporate policies that impact customer service and how well employees are recognized and rewarded.
According to the survey, only eight percent of employees say their company's policies and procedures make it easy to satisfy customers and just 13 percent say they have the authority they need to respond promptly to customer problems and requests.
"As customer service indices have shown, continuous declines across industries over the past several years, companies are struggling to recapture a flailing customer base, but seem at a loss to come up with a solution," said Rick Garlick, senior director of consulting for the Hospitality Research Group at Maritz Research. "Yet, our survey respondents make the solution quite clear: empower employees to help customers and both will view the company in a more positive light. Explaining a situation to more than two employees generally frustrates customers to the point they want to take their business elsewhere."
The Maritz survey found that employee satisfaction has declined from last year's already low ratings. In the current survey, only 20 percent of employees said they feel providing excellent customer service is their company's top priority, down from 29 percent in 2011; and just 14 percent believe their workgroup has a clear understanding of customers' needs, down from 20 percent last year.
Yet, more than half (52 percent) of those surveyed who have direct interaction with customers, say they enjoy customer interactions very much.
"This leaves employees in a difficult situation. They want to help the customer, but feel they don't have the authority, or existing policies prevent them from doing so effectively or sometimes at all," Garlick added. "This adds a lot of weight to the unfortunately common phrase heard by customers: 'I wish I could help you, but…'"
Here are some additional statistics from the Maritz Research employee engagement study that indicate a need for companies to evaluate their customer service culture, or lack thereof:
Only 11 percent of employees say policies, systems and procedures at their company support the delivery of outstanding customer service.
Nine percent say their company frequently seeks suggestions for improving customer satisfaction from employees who have regular contact with customers.
Ten percent say their company sets specific goals for achieving and improving customer service and satisfaction.
Eight percent say their company has effective formal programs and processes for improving customer satisfaction.
Ten percent say their company provides effective training to support excellent customer service.
Seventeen percent say they completely understand the values that their company wants to represent to its customers.
"When the employee becomes the 'fall guy' because their hands are tied by poor customer service policies, nobody wins," said Garlick. "In such scenarios, the customer is not helped (and may be lost as a result), the employee feels helpless and inadequate and the company's bottom line suffers. There is a lot of talk about how happy employees result in happy customers, but little discussion of how unhappy customers produce disengaged employees."
In addition to the general population, this latest poll surveyed additional subsets in two industries—hospitality and financial services—with notable results.
As one would expect, since they focus almost entirely on serving customers, hospitality employees rank their companies' customer service attributes better than employees in the general population. However, what is surprising is that only one-third (31 percent) feel that providing excellent service to their customers is their company's top priority. Similarly, while directionally higher in several categories, several surprisingly negative results came out of the survey data from the hospitality sector:
Only 15 percent of hospitality employees say their company's policies and procedures make it easy to satisfy customers.
Seventeen percent say policies, systems, and procedures at their company support the delivery of outstanding customer service.
Twenty-one percent say they have the authority they need to respond promptly to customer problems and requests.
Only ten percent say their employers provide recognition for behaviors that positively impact guests.
Results from the financial services sector were even more surprising. Throughout much of the survey, employees in this category reported higher satisfaction levels than respondents in both the general population and hospitality sector, which could correlate into a better customer service experience—good news for a sector not typically recognized as customer-centric.
In 60 percent of the survey responses, financial services employees rated their companies higher than the general population, the hospitality sector or both. In particular, the financial service sector does a significantly better job at rewarding and recognizing employees for providing good service compared to the general workforce at large. The senior management of financial institutions also appears to do much better at communicating with employees than do others.
"While it can be argued that the ratings for many of the financial sector's responses still leave plenty of room for improvement, certainly a greater number of financial services institutions are doing it right compared to the general employee population in the study," Michael Matza, senior strategist for the Maritz Research Financial Services Research Group commented. "Maybe some of the other industries can learn from them."
This makes perfect sense from a TIGERS perspective where what you do from the inside of the organization out is trustworthy, interdependent, genuine, empathetic, risk resolving and successful.
Copyright TIGERS Success Series by Dianne Crampton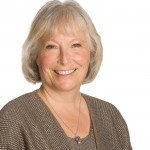 About Dianne Crampton
Dianne  Crampton is the Founder of TIGERS Success Series. She is the leader in building successful quality-focused and cooperative team culture communities. As a thought leader in the team culture movement, she has been published by Barrett Koehler, Pfeiffer (an in print of John Wiley & Sons) and Three Creeks. Her latest work, TIGERS Among Us: Winning Business Team Cultures and Why They Thrive has received international acclaim. Nominated by Merrill Lynch for Inc. Magazine's Entrepreneur of the Year Awards for a team culture change system that helps leaders bring about desired team culture change remarkably fast, she certifies and licenses consultants, facilitators, and HR leader to use the proven TIGERS team culture system within their organization with measurable success. TIGERS helps leaders build and improve trust, interdependence, genuineness, empathy, risk, and success in teams which results in a dynamic work environment that attracts and retains very talented, quality-focused people. Subscribe today to receive instant access to Dianne's general membershipwhere like-minded professionals discover valuable resources for team, leadership, and cooperative work environment development that grow organizations in a scalable and measured way.