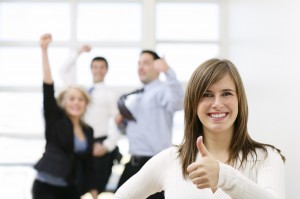 Does your company have a Manager of Employee Engagement?
It appears more companies are developing this job title. Software has also been developed to help leaders manage employee engagement through non costly forms of employee recognition. One of them was developed by Achievers.
Achievers has also developed an annual recognition program for the Most Engaged Workplaces in the United States. Recently Ultimate Software  was recognized as One of the Achievers 50 Most Engaged Workplaces™. This company also made Fortune's list of one of the top 100 companies to work for.  
This annual award recognizes top employers that display leadership and innovation toward engaging their employees.
"The Achievers 50 Most Engaged Workplaces™ understand these practices are not only good for employees but also the bottom line. Companies that focus on employee engagement tend to perform better financially, attract and retain the best talent, and enjoy improved customer service and client retention," said Razor Suleman, Founder and Chairman of Achievers. "These companies serve as role models for other businesses to engage their own employees and build success."
The Achievers 50 Most Engaged Workplaces™ Awards panel of judges evaluated each applicant based on the Eight Elements of Employee Engagement™:
Communication
Leadership
Culture
Rewards & Recognition
Professional & Personal Growth
Accountability & Performance
Vision & Values
Corporate Social Responsibility
This is actually a very good check list for determining how your employee engagement initiatives are shaping up.
"Ultimate has always operated on the concept that creating a culture of engaged employees will result in the best solutions and services for our customers," says Scott Scherr, president, founder, and CEO at Ultimate Software. "We believe employee loyalty and commitment are the most critical components to any successful business, and we are pleased that this award supports the efforts of organizations that invest in their people. We are truly honored that Ultimate Software was chosen as one of the 50 Most Engaged Workplaces."
The purpose of the 50 Most Engaged Workplaces award is to inspire enhancements to the workplace by highlighting and championing the growth of employee-centric organizations worldwide. Ultimate will be honored alongside other recipients of the Achievers 50 Most Engaged Workplaces™ Award at the awards gala on October 25, 2012 at the Julia Morgan Ballroom in San Francisco, California.
"A key factor in Ultimate's high employee engagement is our unique company culture," said Lisa Sterling, senior director of people engagement at Ultimate Software. "We work hard to keep our talent motivated, promote collaboration and the freedom to innovate, and make sure our employees know that each one plays an important role in the success of our business."
A closer look at Ultimate's culture
Higher purpose: People First. (this was taken from the company's website).
"At Ultimate Software, we have always put our people first. This idea permeates our culture to its core. For over 20 years, it has driven us to create the innovative products and services we offer today. As a result, we enable our clients to put their people first—helping them build the people-centric environments they need to grow and meet their business goals."
Let's give a TIGERS roar to this effort. People first. I like that.
Copyright TIGERS Success Series
By Dianne Crampton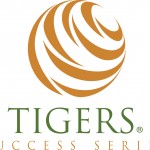 TIGERS Success Series
Building teams of engageed and committed employees since 1989 by elevating trust, interdependence, genuineness, empathy, risk and success in daily human interactions.
Learn about our certification program here.