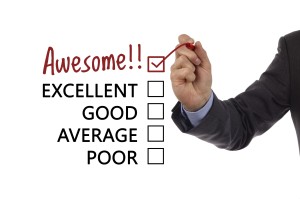 I'm always on the lookout for companies that "get it." These are the companies with C-Suite executives and leaders that realize it takes a village to create one cohesive organizational culture. Let me explain. These thought leaders and innovators don't toot their own horn. They are proactive in corporate team building to improve employee satisfaction and performance by making a commitment to their employee's financial security and providing a collaborative workplace culture.
For 12 years the Principal® has sponsored a study: The Principal® 10 Best Companies for Employee Financial Security. The study notes top trends emerging among companies that range in size from 10 – 1000 employees. Here is a quick breakdown of how ten organizations earned national recognition:
Employee financial security influences company performance. Leaders at several of the winning companies realized that employees who feel financially secure and stable tend to be loyal to the company. Retention rates are higher and performance levels rise.
The average voluntary turnover rate among the winning organizations is less than 5 percent, compared to the national average of 21.1 percent – almost 4x higher! Most of this year's winners say they see a strong return on the investment they make in employee benefits – adding to employee financial security and comfort.
Comprehensive health & wellness packages. These organizations are intently focused on offering comprehensive health and wellness programs and many picked up 100% of health insurance costs. Unheard of in most company cultures!
Winners for 2013 include companies from a variety of industries like insurance, construction, manufacturing, and information technology. Four of the top ten winners are listed here:
Capital District Physicians' Health Plan, Inc., Albany, N.Y.
CORE Engineering & Construction, Inc., Winter Park, Fla.
Diamond Pet Foods, Meta, Mo.
Groupware Technology, Campbell, Calif.
Paul Spiegelman, chief culture officer of Stericycle and 2013 Principal 10 Best judge states, "Employee satisfaction, customer retention, attrition rates, and other key measures are quickly becoming leading indicators for success among growing businesses. This year's winners get that and are using it to adapt their company culture."
Luke Vandermillen, vice president at the Principal Financial Group® added, "A common thread among winners is they don't go it alone. They seek feedback from their employees as well as financial advisors."
These organizations and leaders recognize the need for team building activities to encourage employee feedback, higher retention rates, and overall workplace satisfaction. When organizations invest in the financial security of their employees, turnover rates drop and employee performance skyrockets. In return, businesses reap the benefits of their human capital investment with a sustained healthy bottom line. Let's keep the trend moving forward in 2014!
Copyright TIGERS Success Series by Dianne Crampton
About TIGERS Success Series
TIGERS Success Series offers team building certification and a 360 Team Diagnostic Survey that measures the level of trust, interdependence, genuineness, empathy, risk and success in teams and work culture. These tools are designed  for optimum workforce development planning and leadership development coaching action plans. TIGERS has been helping leaders develop high performance teams with research-based tools and facilitation for over two decades.   Call 1+ 877-538-2822 or Email  Contact. 
Short preview: