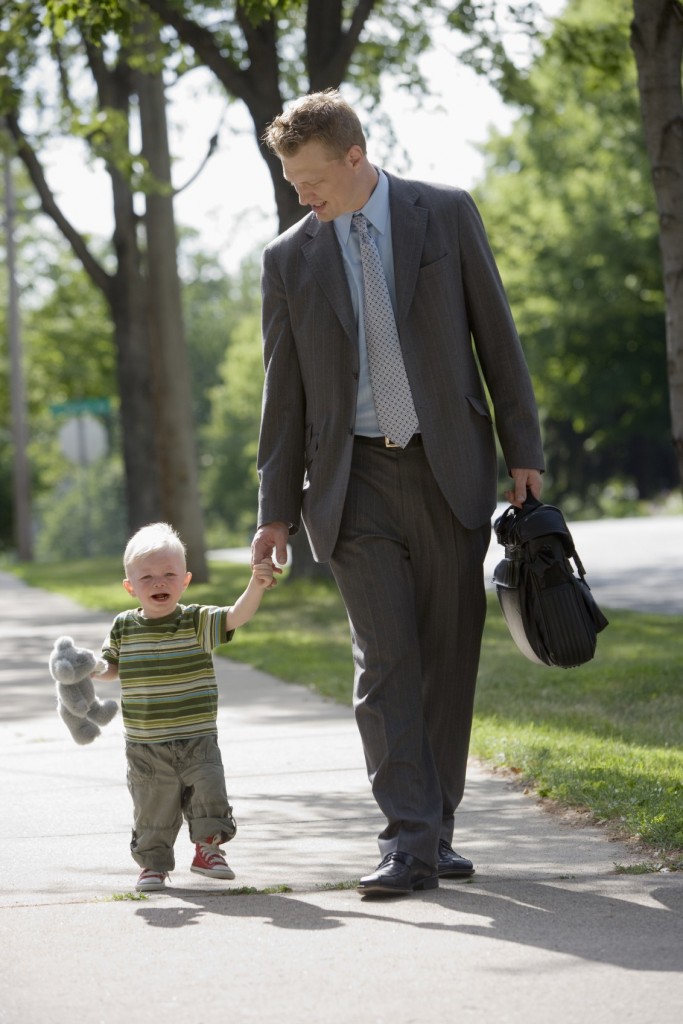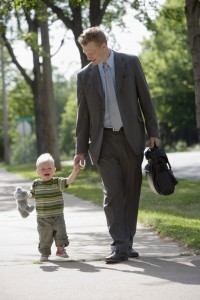 Initiative Designed to Create 75,000 Jobs for U.S. Military Veterans, Families
The UPS Store ® franchise network announced financial incentives – valued at approximately $300,000 – to help up to 10 qualified U.S. military veterans open their own locations as part of a national initiative unveiled by the White House.
The pledge by The UPS Store franchise network is part of "Operation Enduring Opportunity," an initiative launched by the White House, the International Franchise Association (IFA), the U.S. Chamber of Commerce and franchisors including Mail Boxes Etc., Inc. (MBE), franchisor of The UPS Store network. The goal is to recruit and/or hire as many as 75,000 military veterans and their family members by the end of 2014.
The initiative was announced earlier today at a U.S. Chamber of Commerce event attended by dozens of business executives and First Lady Michelle Obama as part of the Obama Administration's Joining Forces Initiative.
Stuart Mathis, president of MBE and a member of the IFA Board of Directors, took part in Thursday's Washington, D.C.event while Tim Davis, vice president of operations for The UPS Store franchise network and a former U.S. Marine, announced the company's initiative at a local news conference at The UPS Store University at its corporate headquarters inSan Diego.
Similar events were held by other franchisors inAtlanta, Houston, Jacksonville, Nashville, Tampa, Baltimore, ColoradoSprings, Fort Lauderdale and other cities.
In outlining details of The UPS Store network's commitment, Davis said the franchise fee of $29,950 will be waived for up to 10 qualified veterans who are first-time franchisees wishing to open a new location. This increased financial incentive is valid for prospective franchisees who sign a letter of intent between Jan. 1, and June 30, 2012. After that time, qualified veterans who join The UPS Store will continue to receive the franchised network's standard VetFran incentive.
Earlier this year, The UPS Store franchise network announced a collaboration with a franchisee lending program created by Franchise America Finance™(FAF) and The Bancorp Bank, a wholly owned subsidiary of The Bancorp, Inc. which included $15 million in available funding for the development of new locations.  As part of "Operation Enduring Opportunity," FAF will waive the packaging fee and The Bancorp Bank will credit the SBA guarantee fee for any of these 10 veterans who meet the necessary qualifications to gain access to this pool of money. This could provide approximately $3,500 in additional savings.
"We are extremely proud of our franchisees, especially those who are military veterans,"Davissaid. "Veteran unemployment rates of 11.7 percent — 22 percent for veterans under 25 years-old — are undeserved among the men and women who have honorably served to help keep our nation free.
"'Operation Enduring Opportunity' will help as many as 75,000 veterans and their family members find new career paths in franchising, provide them with great jobs and help boost our nation's economy," he added. "And on behalf of The UPS Store franchisees nationwide, we're proud to play a role in this effort."
The franchise industry includes more than 825,000 franchise establishments that support nearly 18 million jobs. Veterans have a proven track record of success in franchising. According to a recent study based on U.S. Census data, there are more than 66,000 veteran-owned franchise establishments in theU.S., providing  jobs for 815,000 Americans. More than 2,100 veterans have become franchise business owners through the IFA's VetFran program, originally established in 1991.
"As tens of thousands of service men and women return from deployment inIraq, Afghanistan and Southwest Asia, expanded opportunities are needed to ensure veterans and their families are able to transition into the civilian economy. Not only is this critical for the economic and social stability of veterans and their families, but it is an important component of the U.S. economic  recovery," said IFA president & CEO Steve Caldeira. "With its rapid training opportunities, defined structure and systems, and need for operational excellence, franchising provides an ideal structure to enable returning veterans to become leaders of and productive participants in the U.S. economy."
For additional information on The UPS Store, including information on franchise opportunities for U.S. veterans interested in opening a The UPS Store location*, visit www.theupsstore.com.
With nearly 4,700 locations, The UPS Store and Mail Boxes Etc. ® network comprises the world's largest franchise system of retail shipping, postal, print and business service centers throughout the U.S., Puerto Rico and Canada. In the U.S. and Puerto Rico, The UPS Store and Mail Boxes Etc. locations are independently owned and operated by licensed franchisees of Mail Boxes Etc., Inc., a UPS subsidiary. I nCanada, locations are independently owned and operated by licensed franchisees of master licensee MBEC Communications, L.P.
Image credit iStock
Copyright TIGERS Success Series
By Dianne Crampton
_________________
Copyright TIGERS Success Series
By Dianne Crampton
TIGERS offers a complimentary business membership program for leaders desiring a scalable, cooperative, quality-focused and friendly work environment that spikes commitment and loyalty from employees. TIGERS® Success Series, Inc. is a team development consultancy that has served leaders and their teams since 1989. TIGERS® helps leaders build teams of employees that are as committed and engaged in the success of the organization as the leaders are.