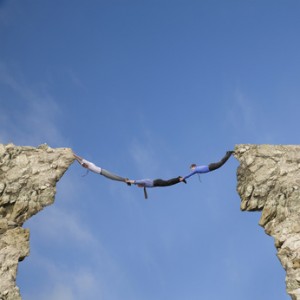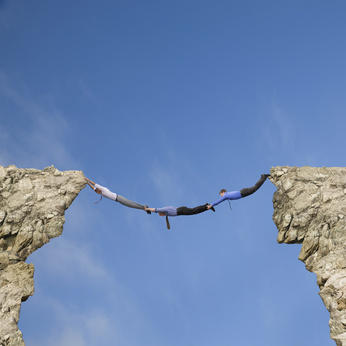 There is hope on the horizon for Americans who have been actively seeking a job for more than six months. This long-term unemployed population represents 40% of unemployed workers and currently impacts more than 5 million people.
The WorkPlace with the support of AARP Foundation, Citi Community Development and the Walmart Foundation announced the national expansion of the highly successful Platform to Employment (P2E)  program, which creates a pathway to employment for the long-term unemployed.
P2E, which began in southwestern Connecticut, will be expanded to address the specific needs of unemployed workers over 50 and military veterans. Starting in January, P2E will launch replication sites in 10 U.S. cities beginning with Chicago, Cincinnati, Dallas and San Diego. The program is a proven model that demonstrates that the right job readiness programming, combined with personal and family support services and financial counseling, can return the long-term unemployed to the workforce. Tested in seven different cohorts, including participants from urban and suburban communities, P2E has placed more than 70% of program participants into work experience programs, with nearly 90% of these individuals moving on to full-time employment.
How to hire the long term unemployed is also the topic of the Engagement, Retention and Growth: 10 Strategic Solutions for Corporate Expansion and Employee Retention teleconference in December.  Knowing how to hire correctly for fit rather than fill is a topic offered by Kalus Kokott partner at Kokott, Wood and Associates.
For the P2E program, AARP Foundation will provide a grant to specifically recruit and serve long-term unemployed workers who are over 50 years of age. This population continues to spend longer periods of time looking for work and securing a stable income. AARP Foundation is working to reverse the downward spiral that many older Americans and their families face.
"Today, Americans 50+ face choices and pressures no one could have prepared for," said Jo Ann Jenkins, AARP Foundation President. "Job loss and long-term unemployment among those 50 and older have wiped out retirements savings and caused any hopes of a secure financial future to fade. AARP Foundation is pleased to support the expansion of Platform to Employment to help put people 50+ back to work in good jobs in their communities and pave the way to a brighter and more secure future."
Platform to Employment offers a five week preparatory program which includes workshops on resume writing, interview preparation, self-marketing and other skills. Additionally, each participant and their family has access to behavioral health services and counseling. Following the preparatory program, participants are then matched with employers who have job openings. P2E enables employers to have a risk free evaluation of participants during an eight week trial period where wages are subsidized by The WorkPlace.
With support from Citi Community Development, P2E participants also receive financial counseling and credit rebuilding assistance so they are better equipped to face the significant financial challenges many families confront during extended periods of unemployment. P2E clients will not only receive job readiness skills and enter a system to get matched with local career opportunities, but they will also be counseled on refining their household money management skills and tools to begin to rebuild their credit at a time when many are financially overextended and lack previous levels of regular income, or none at all. Earlier this year, Citi was nationally recognized for its support of P2E with the American Bankers Association's first-ever Community Commitment Award in the Economic Development category.
"Platform to Employment focuses on supporting the needs of those who often worked for decades before becoming long-term unemployed and who face significant challenges in securing employment while also managing a different household financial situation," said Bob Annibale, Citi's Global Director of Community Development and Microfinance. "Citi is pleased to be partnering with fellow supporters in building the capacity of The WorkPlace to dramatically scale this essential program nationwide and to support many more Americans in rebuilding their professional and financial identities."
"We know that the power of hope is essential to the creation of great things. Platform to Employment is an example of how a caring community can make a difference on a national stage." said Joseph Carbone, President and CEO of The WorkPlace.
About The WorkPlace
The WorkPlace conducts comprehensive planning, and coordinates regional workforce development policy and programs to prepare people for careers while strengthening the workforce for employers. As national leader in the field, The WorkPlace regularly shares ideas and best practices with lawmakers, foundations, think tanks and other workforce development organizations around the country. For more information, visit www.workplace.org or http://www.platformtoemployment.com
About Engagement, Retention and Growth: 10 Strategic Solutions for Corporate Expansion and Employee Retention
In today's fast-moving business world, every executive team needs executable solutions for strong post recession recovery and success. Technology changes at lightning-speed. New ideas and innovation emerge in the blink of an eye. Your company must be prepared for post recovery Engagement, Retention  & Growth.
The best strategies to advance growth… stay ahead of the competition … adapt quickly to change … and improve your company's bottom line … are one or more of the 10 Strategic Solutions offered in this Tele-Summit, digital recording and book series.
About AARP Foundation
AARP Foundation is working to win back opportunity for struggling Americans 50+ by being a force for change on the most serious issues they face today: housing, hunger, income and isolation. By coordinating responses to these issues on all four fronts at once, and supporting them with vigorous legal advocacy, the Foundation serves the unique needs of those 50+ while working with local organizations nationwide to reach more people, work more efficiently and make resources go further. AARP Foundation is the charitable affiliate of AARP. Learn more at www.aarpfoundation.org.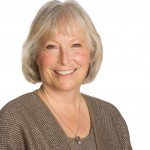 Copyright TIGERS Success Series by Dianne Crampton
Join Dianne Crampton and 9 other senior consultants in the Engagement, Retention and Growth: 10 Strategic Solutions for Corporate Expansion and Employee Retention training summit. Get the details here