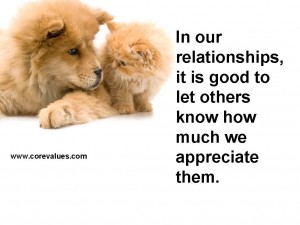 Today, against the backdrop of the Democratic National Convention, The Huffington Post, NBC News, Microsoft, major foundations, and other job creators in the public and private sectors hosted a non-partisan panel discussion on solutions
to the jobs crisis and an exhibition of top American start-ups. The discussion featured
Aspen Institute CEO Walter Isaacson, Director of the National Economic Council Gene Sperling, Rosario Dawson, and Huffington Post editor-in-chief Arianna Huffington. The panel was moderated by former NBC Nightly News anchor Tom Brokaw.
"We cannot revive the American dream without reviving the American spirit. Obviously, conventions are hyper-partisan events, and this election will largely be fought on what the role of government should be to turn the country around. But whatever you think that role should be, we want to enable citizens, companies, and non-profits alike to do what they can without waiting for solutions from Washington," said Arianna Huffington, President and Editor-in-Chief of Huffington Post.
The full list of panelists included Allen Blue, co-founder of LinkedIn; Scott Case, CEO of Startup America; Julián Castro, Mayor of San Antonio; Gerald Chertavian, CEO, Year Up; Rosario Dawson Actress/Founder, Voto Latino; Jeremy Heimans, CEO of Purpose; Walter Isaacson, CEO of the Aspen Institute; Jack Markell, Governor of Delaware; Judith Rodin, CEO of the Rockefeller Foundation; Brad Smith, General Counsel at Microsoft; Gene Sperling, Director, National Economic Council; and Huffington.
"I think what the country is looking for is big ideas that unite us, not small ideas the divide us," said Brokaw.
During the discussion, the Huffington Post announced the promises made by the partners of the "What Is Working" initiative. They include The Skoll Foundation, which committed $250,000 to JobRaising, a challenge co-sponsored by Crowdrise and HuffPost that will fund the most creative and innovative ideas from non-profits trying to create jobs; The Rockefeller Foundation, which will award $1 million to an organization with the most innovative solution to create jobs; The Ford Foundation, which is investing $150 million over the next five years to address the factors contributing to the skills mismatch and assist working people to gain economic security and develop new businesses; Starbucks, which has already financed $80 million in loans and created 4,000 jobs through Create Jobs USA, and will sell its music CD "Indivisible" in Starbucks stores and donate $2 for every CD sold; and LinkedIn, which will engage its 175 million members by curating a dedicated "What Is Working" discussion group, and connecting job-seekers with available jobs.
This is an example of an excellent collaboration from a TIGERS perspective.
Several panelists urged entrepreneurs, lawmakers, organizations and citizens to expand their definition of opportunity. "Last year, half of students with baccalaureate degrees were either under- or unemployed," Rodin said. "The old model of economic development is gone. This is a global economy: governors who realize that their competitors are Shanghai and Mumbai and Rio, those are the ones whose plans will work." Sperling said: "When you're thinking of who to partner with, who to help, don't just look in your own backyard. Think of other backyards around the country."
Over the next year, companies that choose to participate in the Promises Initiative will be highlighted across The Huffington Post's broad range of platforms, including HuffPost Live.
The luncheon attracted leaders in politics, media, and the private sector. After the lunch panel, guests and members of the public were invited to attend an exhibition showcasing social entrepreneurs, small businesses, and innovative ideas that provide skills and training to create jobs. Exhibitors included the Millennial Trains Project, founded by Patrick Dowd, a former JPMorgan analyst who is organizing cross-country train rides that will bring enterprising young Americans together to study the country's regional challenges and brainstorm solutions; Kickboard, a tech start-up that uses tablets to help teachers cut down on paperwork, centralize student data, and share it with other teachers, administrators, and parents; Zeel, a company that connects patients to the health providers they seek; and ConnectEDU, which uses a sophisticated algorithm to connect students with the colleges most likely to accept them.
This gets a TIGERS Roar.