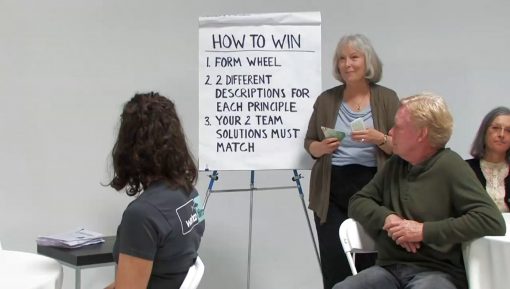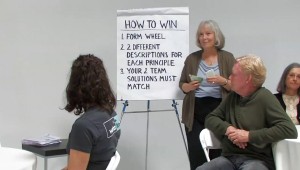 As baby booms soon begin to retire in masse, it makes sense to pump up soft skills training for leadership team development. Many organizations are already finding themselves short of well-trained and properly polished professionals.
However, developing soft skills on teams  made sense to me from my research in team development over 23 years ago.  That is one reason it took me over four years to validate a team culture survey that tracks measurable improvements in leadership team soft skill development to improve trust, interdependence, genuineness, empathy, risk assessment and success in the workplace. The widening talent gap coupled with the emotional intelligence to lead and communicate are key skills for occupying a seat at the strategic planning table.
Application to the Finance Industry
When it comes to finance and MBA programs, mastering good numeric and analytical skills is not going to be enough to get you by to occupy those important career escalating seats.
Recent research has revealed a significant gap between the potential value the typical finance organization can deliver to stakeholders, and the current value being delivered.  The research also outlined the skills and competencies that finance professionals must arm themselves with in order to close this performance gap.
The research drew responses from finance professionals at 119 organizations, mostly U.S./Canadian and European, and generally mid- or large-sized.
The findings discovered that only 5 percent of survey respondents believe that finance is currently delivering game-changing value to their enterprises. For one,  finance is often bogged down with transactional work and doesn't have the time to produce meaningful analysis.  Secondly, many finance professionals lack the soft skills necessary to present concisely to senior operating managers and to persuade with diplomacy.
More Findings
Other top-level findings from the survey include:
It is difficult to add bandwidth because finance, in general, is not given the tools needed to increase productivity and free people from grunt work (58 percent indicate that finance does not have enough time for value-added analysis, and 45 percent say they lack enabling technology to make finance more efficient or effective).
The toughest vacant positions to fill are for financial planning and analysis (64 percent ranked this the biggest challenge in filling positions).
Finance organizations that are considered effective business partners tend to work for CFOs who have a strong commitment to professional training, including crucial soft-skills training such as courses on persuasive presenting.
Twenty-one percent of survey respondents indicated that finance is not seen as a partner to the business and has no seat at the decision-making table. Interestingly, more than 40 percent of those who are considered "partners" make it a point to invest in soft-skills training, and they also go out of their way to encourage finance employees to learn the business. In contrast, only 16 percent of "non-partnered" finance organizations invested in soft-skills training, and more than 30 percent say they have made no investment whatsoever in developing and retaining finance talent.
The Game Changer
The game changer is soft skill training in the leadership team development arena. The way the finance industry has framed it is through soft-skills training programs aimed to strengthen a finance staffer's ability to communicate concisely with top executives, negotiate with managers in other domains, build effective teams, and collaborate with others in pursuit of common goals.
That is why TIGERS Success Series is so exited when trainers and consultants with finance backgrounds approach us for TIGERS Certification Training to facilitate high level leadership team development strategies within the finance marketplace.
Copyright TIGERS Success Series by Dianne Crampton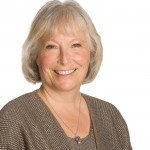 About Dianne Crampton
About Dianne:
Dianne  Crampton is the Founder of TIGERS Success Series. She is the leader in building successful quality-focused and cooperative team culture communities. As a thought leader in the team culture movement, she has been published by Barrett Koehler, Pfeiffer (an in print of John Wiley & Sons) and Three Creeks. Her latest work, TIGERS Among Us: Winning Business Team Cultures and Why They Thrive has received international acclaim. Nominated by Merrill Lynch for Inc. Magazine's Entrepreneur of the Year Awards for a team culture change system that helps leaders bring about desired team culture change remarkably fast, she certifies and licenses consultants, facilitators, and HR leader to use the proven TIGERS team culture system within their organization with measurable success. TIGERS helps leaders build and improve trust, interdependence, genuineness, empathy, risk, and success in teams which results in a dynamic work environment that attracts and retains very talented, quality-focused people. Subscribe today to receive instant access to Dianne's general membership where like-minded professionals discover valuable resources for team, leadership, and cooperative work environment development that grow organizations in a scalable and measured way.