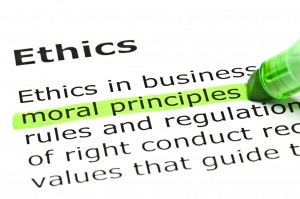 I will never forget the time when my husband and I met at the home of a high end business coach whose program we had enrolled in.
He handed us a piece of paper and said,  " You need a brochure, a website, a product (book), and a speech. " Then he said with pride, "This is your marketing plan."
My husband and I looked at one another and realized we had been spoofed – big time. I framed this piece of paper and use it as an example of mistakes that make good teaching points.
I will say that the experience was salvageable because of the other business owners who were also on a business growth expansion plan who I met through the program. Those are valuable relationships that I treasure today.
So, when I read about the contest below offered by Charles Schwab I could not resist sharing it with you. So, for those of you who are reading our blog post on Labor Day this is for you. 
Oh, Chuck! I Blew My Cash…on a Giant Bounce House!
Charles Schwab announced the grand prize winner of its first "Oh, Chuck! I Blew my Cash" contest. Dan Lamoureux of Thornton, Ill. will be awarded $10,000 in a Schwab brokerage account for sharing his story of a regrettable impulse purchase: a castle bounce house.
Let's hear it for Dan!
According to his submission, Dan thought the  $600 bounce house would be a hit at family parties for years to come, but the novelty wore off quickly and now the mammoth deflated castle is stored in his grandmother's garage.
"We created the Oh Chuck contest to help drive conversations about money, and we hope that the stories we gathered will inspire people to think carefully about their spending decisions and to seek the advice they need to get back on the right financial track," said Laurine Garrity, Schwab's chief marketing officer.
Schwab also recognized four runners up with $5,000 in a Schwab brokerage account and four honorable mentions with $1,000 in a Schwab brokerage account.
Runners Up: Katie Kelly of Carlisle, Pa., who blew $2,000 on an RV,  which turned out to be stolen; Gus Campanario of Issaquah, Wash., who  blew $250 on wine for his anniversary and his wife unknowingly finished off the bottle without him; William Stuart of Tewksbury, Mass., who blew $6,000 on a purple school bus that no one wants to ride in; Walter Arnett of Lexington, Ky., who blew $2,874.36 on plush toys.
Honorable Mentions: Joel Levinson of Culver City, Calif., who blew $117 on a musical jug and puppet; Cara Braude of New York, N.Y., who blew  $2,500 on attending friends' weddings; Dusan Slepcevic of Henderson,  Nev., who blew $871.29 on a portable bathroom; Janine Schaults of Oak Lawn, Ill., who blew $60 on a unicorn mask.
So should we enter with the $15,000 we spent on the high priced coach? Let me know.
I personally like the title, Oh Chuck. Those were not the words my husband and I used to describe our experience but they do rhyme.
Copyright TIGERS Success Series by Dianne Crampton
Image by iStock
About TIGERS Success Series
TIGERS® sets the standard for achieving a thriving, successful and collaborative team culture. TIGERS provides TIGERS Team Wheel Game and Facilitation Certification workshops for internal and external consultants, customized team building events, and leadership team development consulting and facilitation services. The goal is attaining optimum team performance – surprisingly fast.
Creator of the the TIGERS Team Wheel, Dianne Crampton, was nominated by Merrill Lynch for Inc. Magazine's Entrepreneur of the Year Awards.