What TIGERS® Leadership Training Provides
A successful, research-based  team development system that is sustainable and grows with your departments and organization.
A reliable, systematic approach to team development that continuously improves upon the way teams work.
Customized team improvement produced through communal learning exercises that blends individual leadership learning and shared team learning best practices to ensure that your work groups grow together.
A system that provides a foundation learning structure for your other internal education efforts.
Leadership development training that provides key insights into running and growing effective teams and departments.
Training outcomes that keep work groups engaged in their work and goals while developing leaders to better understand how to effectively manage their teams.
An effective way to measure the return on your investment for training and development outcomes.
Validated and reliable diagnostics that get to the core issues facing teams and work culture so you know exactly where to focus team development and transformation efforts;
We invite you to view a 32 minute TIGERS® Leadership Training Overview Webcast that gives you all the details and advantages of this award winning program.  Or, you can call us today for more information at 1-877-539-2822 US and 1-541-385-7465 International.
TIGERS® Leadership Training Overview Webcast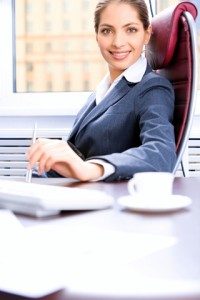 In this webcast you will learn about the TIGERS® Leadership Training System that improves work groups by measurably enhancing cooperation among employees and collaboration between departments for improved strategic alignment, growth and revenue. You review the tools and training segments for building positive team relationships by impacting the way trust, interdependence, genuineness, empathy, risk and success is experienced your organization.  You discover management and leadership methods that are so innovative and successful that team performance is transformed.
Calculating the ROI of many existing leadership training programs is nebulous. However, Leaders who complete TIGERS® Leadership Training forge stronger relationships and their employees are more accountable to each other. This results in less turnover and lower costs associated with new employee onboarding as well as other operational cost savings. The teams and work groups that TIGERS® Leadership Training graduates lead are more likely to be engaged in their work, which increases a leader's chance of achieving overall business goals.
Ultimately TIGERS® Leadership Training increases a leader's capabilities for team and organization development. In this  TIGERS®  Leadership Training overview webcast, you learn:
How the TIGERS® Model developed and how it impacts team development, transformation and success.
Team development trends that support organizations whether they are team-based or not.
TIGERS® 3 Step training process, which gives you a practiced, communal and modular approach to your team leadership development.
This is a major piece of transformational leadership and team development leadership training. And, while it's not for everyone, it could be for you if you are committed to building, facilitating and transforming teams for change management,  innovation, complex company-wide problem-solving and workforce development initiatives.
What graduates have said:
 TIGERS framework syncs well with transparency across all roles in life, allowing one to proceed smoothly from family to career to community and faith and back again without having to adjust one's character and integrity in incongruous ways. Cris Mattoon, J.D.
After you fill in your information below and press send, you will be immediately taken to the webcast and more detailed information on the next page.