Thank you for joining us in this webcast. Your webcast links and additional information are below. Simply push play to start the webcast.
Event Links

TIGERS Leadership Training Offers 3 Sequential Trainings

Training 1: $997
Receive on-line training and the TIGERS Team Wheel™ resources to build and improve teams of 2 to 24 people.
The TIGERS Team Wheel Leadership Training is designed for leaders with the goal of building improved cooperation and engagement among employees, in their departments and company-wide. The leadership facilitation skills acquired in this training help guide employees to co-create group norms aimed at correcting behavior and relationship problems, thereby, reducing conflict and improving performance.
The training shows managers and employees how to get to the root cause of behavior issues facing department groups in a fun and non-threatening way. The resulting behavior norms are something that employees are committed to and accountable for because they helped to create them. The resources and training provided in the TIGERS Team Wheel Leadership Training are designed to continuously improve upon the way department and company teams work. The TIGERS Team Wheel Leadership Training is all about developing leadership facilitation skills to improve work team performance.
You learn key insights into managing and growing effective teams, an essential component of any leadership development effort.
You practice using a hands-on resource that gets to the core issues facing work groups in a productive and non-threatening way.
You learn how to develop department behavior norms that strategically align with high performance team dynamics and reinforce your company's vision, mission and values.
You will better understand how to effectively manage your teams and learn key insights into keeping employees engaged in their work and goals.
You develop and practice employee coaching questions that support teamwork and employee development.
You receive one year admission to the TIGERS 6 Principles training room so that you build your team leadership skills in ways that align with the TIGERS Team Wheel Leadership Training and high performance team dynamics. Learn at your own pace and on your own schedule.
You learn how to track and measure you work team's improvement as your work team improves and employees learn and grow together.
Whether building new teams or enhancing existing team performance, this resource is useful in other ways, too.
It provides a resource that helps you onboard new employees onto existing teams.
It helps your employees identify and correct team behavior problems that reduce their performance so you have more freedom to fulfill strategies and initiatives.
It compliments leadership coaching coursework.
It works well with employee personality profiles and soft skill training so you don't have to throw out everything else to integrate something new.
The TIGERS Team Wheel resources and course material are shipped to you after you enroll. Then a sequence of four live on-line trainings are scheduled with your time frame in mind. You also practice using the resources within the training design. A pre-test question and answer session is also offered before your open-book exam is delivered to you. After your open book exam is completed and successfully scored, you receive your certificate of completion and access to the TIGERS 6 Principles training room.
It is important to us that you have the confidence and skill to facilitate these resources with your teams time and time again.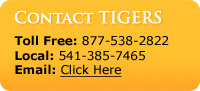 Training 2: $1,500
Live 2-Day Team Leadership Facilitation Skill Building Practicum
At this live practicum you learn how to use the TIGERS Team Wheel Leadership Training resources for action planning and strategic planning. Whether you are building cross-functional teams or work with decision-makers, you will learn methods and strategies to build commitment and accountability for decisions and planning outcomes.
In this 2-day practicum you receive:
4 problem solving facilitation methods strategically designed for maximum team engagement and buy-in.
You learn how to build consensus correctly so your more dominating team members can't take decision-making and problem-solving off track.
You discover the proper sequence for engaging your team's diverse thinking and learning styles so team process is not laborious and boring for your get-it-done team members.
You practice a facilitation method that causes team members to release their preconceived notions so power struggles and potential post planning sabotage do not hamper the roll out of team plans.
You learn how to deploy these facilitation methods for cohesive team agreements and action planning.
You become familiar with the TIGERS Team Behavior Profile that measures collective team attitudes about trust, interdependence, genuineness, empathy, risk and success within your team's dynamic. This resource helps leaders identify — with laser precision — team strengths and areas of improvement so correct team interventions are deployed. If your task is to develop team improvement plans, this resource provides the information you need to enhance department performance.
When five or more of your leaders are enrolled, we will bring this training to you.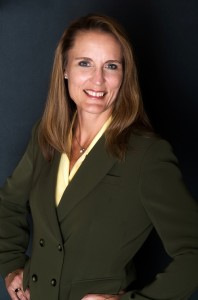 "The TIGERS system is an outstanding program to start any team improvement project. It is not made up of the latest trends, but is built on a solid foundation of research and testing on what qualities have built successful teams.
The TIGERS survey is an excellent way to capture the current culture of the team without people being afraid of how their evaluation could be used against them. This information can then be used to target the type of work that will best provide improved team function and outcome.
The TIGERS system can be used alongside any personal profiling or platform of individual growth as well as team consensus building or collaboration efforts. It becomes the solid foundation by which teams can then be strengthened.
TIGERS has really developed a program that can build a foundation of excellence for any team in any organization! "
Pamela Brooks, Cornerstone Consulting, Hartman Institute Board Member, and Licensed TIGERS Facilitator
Training 3: $1500

The 2-Day, 6 Principles That Build High Performance Problem Solving Teams Clinic
This clinic addresses issues that new teams face from forming a team charter to rolling out action plans.
Managing business teams becomes difficult when new problems arise and market circumstances change. Forming temporary problem solving teams to resolve complex business problems is one of the best ways to handle these organizational difficulties. However, a high number of new teams fail because goals are unclear, team members are confused about their roles and team relationships become antagonistic.
When this happens team process breaks down and it can happen quickly. The 6 Principles that Build High Performance Problem Solving Teams Leadership Clinic demonstrates best practices in avoiding these organizational development issues altogether. As a result, learn how to incorporate a powerful system with strategies that accelerate positive team and business outcomes.
In this clinic you learn:
How to facilitate clarity in team sponsor roles so teams do not flounder unsupported.
How to facilitate written norms, charter and planning agreements that team members craft and sign off on so everyone works well together with high levels of accountability.
How to craft an effective, reliable system that team members support that can be standardized and replicated for future team development. Deploy these methods that lead to success every time you launch a new team or want to improve an existing one.
You learn how to ignite strong goal clarity and leverage collaborative behavior that minimizes the time teams spend in conflict.
You also learn the structure and strategies required to facilitate quality role performance and accountability.
You also practice facilitating what you learn in this clinic and achieve valuable confidence building feedback.
When five or more of your leaders are enrolled, we will bring this training to you. This allows your team to work on customized solutions within the training framework. Otherwise, open enrollment training programs use case study examples to protect your privacy and confidentiality.
Wrapping it up
Ultimately TIGERS Team Leadership Training offers organizations a communal learning experience that grows as your company and teams grow.
TIGERS is designed to grow team development through communal learning exercises.
TIGERS blends individual learning and shared team learning best practices to ensure that teams grow together.
TIGERS content serves as a foundational learning piece for internal education efforts.
"TIGERS framework syncs well with transparency across all roles in life, allowing one to proceed smoothly from family to career to community and faith and back again without having to adjust one's character and integrity in incongruous ways." Cris Mattoon, J.D.