On Demand Team Management Training with One Year Access
The 6 Principles That Build High Impact Teams Management Training offers on-line access for one full year.
Have you ever wondered why some leadership training fails to deliver skill improvement results?
Perhaps it was a one-off event that crammed far too much information into the training design.  Team leaders left confused on what to deploy first.
Perhaps they return to the office with emergencies to attend to so that their post training goals simply fade away.
Perhaps there was no way to customize the training experience so that people could actually see and experience team leadership improvement during training.
Perhaps the training was not part of a comprehensive, multi-pronged team development system.
These were situations we took into consideration when designing the 6 Principles That Build High Impact Teams on demand management training.
What if you were given the opportunity to learn in micro-learning segments, with access to the training material for one full year?  We know that successful managers and team leaders require time to practice.  It's even better when they actually see improvements in team behavior before advancing to a new component.
Why is the desire to make a difference rarely tapped by leaders?
We asked that question. After 4 years of business, education and psychology group dynamic research, we discovered six principles that build collaboration and forge engagement in the workplace. The six principles are trust, interdependence, genuineness, empathy, risk and success (TIGERS®). They are demonstrated by common sense behaviors that are readily seen and felt in the workplace and separate exceptional high impact teams and work groups from adequate ones.
In the 6 Principles that Build High Impact Teams on-line training, you will learn how to apply these six common-sense principles to improve team and department performance. You will also be coached how to incorporate engaging behaviors into your own suit of leadership skills.
When the six principles of trust, interdependence, genuineness, empathy, risk and success  (TIGERS®) are unleashed within employee relationships, business goals and leadership roles, a high impact team is created. It is a workplace in which the employee desire to make a difference is present.
The 6 Principles On Demand Training outcomes:
Improved team and department behavior;
Improved employee engagement; and,
Measurably improved team management success.
The 6 Principles On Demand Training is appropriate for:
Executive Team Members
Nonprofit Directors
Business Owners
Managers
New Team Leaders
Corporate Trainers
High Potential Employees
In this 6 Principles That Build High Impact Teams on demand training you will:
Explore success in deploying each of the six TIGERS principles through case studies that demonstrate effective behavior that supports each TIGERS principle in depth.
Discover your leadership and work culture strengths through a guided series of questions designed to improve your personal leadership success.
Identify strategies for improving collaboration at work.
In this team building training for leaders you receive:
8 short introductory videos that give you the training overview for each component.
8 20-30 minute audio training components so you can learn while on the go.
Downloadable handouts with coaching questions for each component so you can record the strategies and concepts that are most important to your success.
Leadership self assessments
A training work room that is available to you 24/7 through your unique password so you can learn at your own pace and according to your schedule. We strive to give you same day access to the training room. On weekends, your access comes Monday morning.  And, you retain your access for a full year.
Repeated access to your training room for one year so you can review training components on an as needed basis.
A copy of the course book TIGERS Among Us – Winning Business Team Cultures and Why They Thrive (perfect bound for United States participants and in e-book version for participants residing outside the US).
Enroll now for one easy payment of $169.00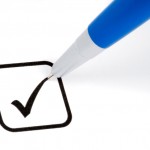 Once you enroll in the 6 Principles that Build High Impact Teams, you will receive an email confirming your purchase right away. Your link to the training room is developed exclusively for you by our team and you receive it within 24 hours with the exception of weekends when your link comes on Monday. Be sure to use your regular email address and look in your spam folder if you do not see your email information right away.
The 6 Principles that Build High Impact Teams management training is designed to give you all the resources you need to advance your career and improve your team's success.
Get Immediate Access Now for $169.00