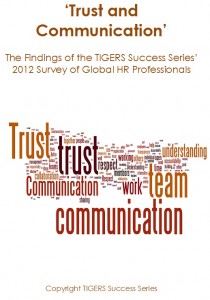 What organizational core values are key in today's workplace environment? Well …. I decided to take the bull by the horns and asked the people who know best … HR professionals. Conducting my own research based survey; I wanted to see what organizational values would emerge as top priorities for improving workplace relationships.  With the economy slowly recovering from the tumultuous "Great Recession" this insight is invaluable to see what core values organizations are craving and "lacking" when it comes to creating a strong culture dynamic.
Over a 2 month period, I surveyed and collected data from over 2800 HR professionals on the premier business networking site, LinkedIn. The survey had a tremendous global reach with responses coming from North America, Europe, Asia, Australia, Africa, and South America. The survey gained valuable insight into the behavior, attitudes, needs, and preferences of HR professionals across the globe. The study was intended to flush out organizational core value "pain points" and test the concept of "team building" in 2012.
My survey 'Trust and Communication' The Findings of the TIGERS Success Series' 2012 Survey of Global HR Professional reveals two key values as clear leaders for improving working relationships among teams. 
Trust – For many HR professionals trust was defined by this single word alone and was felt to convey an implicit message which needed little accompaniment. For others, trust was felt to comprise a sense of authenticity, integrity and loyalty, often as a result of open door policy eliciting a real feeling of comfort within the workplace. Ahhh…..Nirvana.
Communication – HR professionals found effective communication also incorporated a need for timeliness in communication, clarifying both roles and goals for employees, resolving conflicts and issues with civility, and practicing transparent communication spanning departments and hierarchies alike.
As one HR professional so eloquently stated, "Stronger communications. Clarify expectations of members, and deal with conflicts rather than suppress them." Amen!
Other key values worth noting also emerged in the survey for developing a harmonious workplace. They are:
Collaboration
Respect
Accountability
Understanding
With the values clearly defined by global HR professionals, my next goal was to see how the concept of team building and team development were perceived as a whole to instill and sustain these values into the workplace.  An interesting perceived difference between team building and team development emerged right away. Team building that was not tied to a business initiative was felt to hold less value. In other words, "team building" in the form of cute games or days away from the office to raft a river simply did not result in improved team processes or relationships back at the office. So the notion that a leader with an apathetic and disengaged workforce can send employees off for a day of fun simply doesn't produce a very good return on investment. What these HR professionals advocated for was team development that is tied to business initiatives, conflict resolution, and better communication.
It's also interesting to note that many HR professionals who gave a higher than average score for their colleagues working together harmoniously, also gave a higher than average score for perceived usefulness of a teambuilding tool or process. This suggests their workplace relationships are highly valued and not taken for granted.
Lack of civility, trust, and poor communications topped the list of needed improvements in the survey. Oddly enough, these are responsibilities of top management and CEOs. It is their duty to ensure the workforce culture supports employee productivity and reinforces civility from the bottom to the top of the ORG chart. As organizations get larger, poor communication, civility, and trust tend to suffer even more.
Was this survey's reach large enough to make some projections? I think so. I posted a recent blog on talented employees giving their organizations the pink slip. That trend won't stop soon if trust and poor communication issues continue. Top talent will leave poor workplace cultures and organizations that have a good handle on trust and communication will pick up these undervalued, stellar employees in a heartbeat. Which side of the fence is your organization on? An organization employees run from or run to?
Survey results are readily available
The full survey is available in report form on the TIGERS Success Series website and is complimentary with a TIGERS Den membership.
Copyright TIGERS Success Series By Dianne Crampton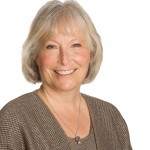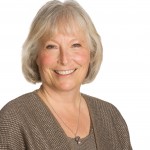 About Dianne:
Dianne  Crampton is the Founder of TIGERS Success Series. She is the leader in building successful quality-focused and cooperative team culture communities. As a thought leader in the team culture movement, she has been published by Barrett Koehler, Pfeiffer (an in print of John Wiley & Sons) and Three Creeks. Her latest work, TIGERS Among Us: Winning Business Team Cultures and Why They Thrive has received international acclaim. Nominated by Merrill Lynch for Inc. Magazine's Entrepreneur of the Year Awards for a team culture change system that helps leaders bring about desired team culture change remarkably fast, she certifies and licenses consultants, facilitators, and HR leader to use the proven TIGERS team culture system within their organization with measurable success. TIGERS helps leaders build and improve trust, interdependence, genuineness, empathy, risk, and success in teams which results in a dynamic work environment that attracts and retains very talented, quality-focused people. Subscribe today to receive instant access to Dianne's general membership where like-minded professionals discover valuable resources for team, leadership, and cooperative work environment development that grow organizations in a scalable and measured way.