From start to finish, an experienced TIGERS facilitator will customize and build a high performance team building event based on the 6 Principles That Build High Performance Teams. Your team will be able to identify behaviors that build cooperation among employees and collaboration between Departments while resolving important team work initiatives in one-day or two-day leadership and organizational development team building retreats.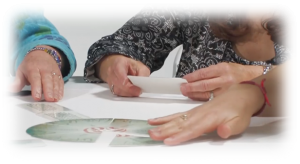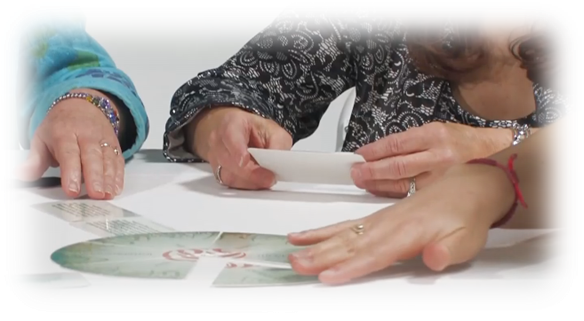 For over two decades, TIGERS Success Series facilitators have customized and built single and multi-day training and action planning retreats for organizations such as Costco, AT&T, and Boeing with overwhelming, sustainable success. Through TIGERS engaging team development activities,  team building exercises and leadership action planning retreats, organizations build their capactity to thrive in any economic climate.
Pre-event preparation removes the guesswork and improves transference for improved team development
Through employee interviews and pre-event planning conducted before the retreat, TIGERS develops an understanding of the issues unique to your organization so your customized event is most relevant for your leaders and employees.

The TIGERS Team Wheel™ team building exercise kicks-off your retreat and reveals team behavior opportunities in a fun, hands-on and highly engaging way …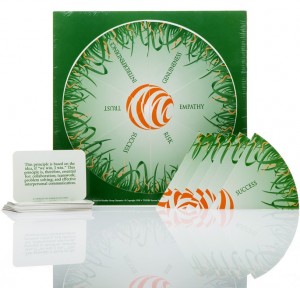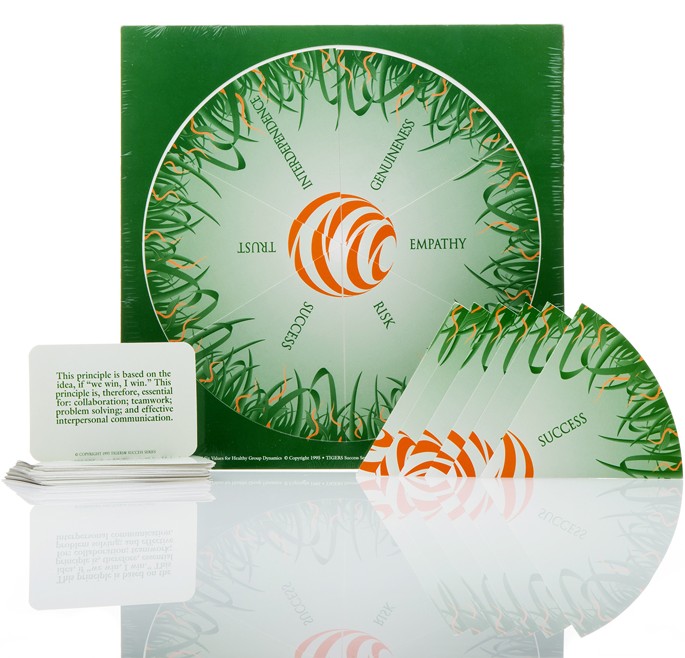 The TIGERS Team Wheel™ team building exercise is an instrumental team building activity and leadership-training tool for newly forming teams and for more mature teams looking to refine team member interactions.  Meeting all standards and best practices of instructional training design, the exercise and following discussion cuts short the stage of team growth called "storming" that is often plagued by confusion, misunderstandings, and conflict.
The TIGERS Team Wheel™ team development exerercise opens the lines of communication among teams to discuss achievable goals of:
Encouraging wiser team decision making
Improving employee morale, engagement and increased talent retention
Building employee accountability for achieving goals and team success
Building employee commitment for contributing to beneficial team behavior
Revealing leadership skill sets
Removing chaos from team work
Creating a sense of belonging and commitment to the company
Resolving team conflict
Like our other effective team building activities, the TIGERS Team Wheel™ exercise cuts to the root issues facing your team…and along the way…creates a culture of respect that builds loyalty, commitment, collaboration, and human resource stability for your organization. The exercise is compatible with other training and development tools your organization may already be using. 
Debrief after the TIGERS® Team Wheel™ Game is key to revealing underlying core issues and unlocking your organization's attainable goals
A licensed and certified TIGERS facilitator keeps the content of team discussions on track to ensure outcomes that are successful for collaborative team work by:
Initiating progress toward team work planning and development
Prompting accountability and ownership for success among team members
Developing a customized process with step by step directives toward achieving workable goals
Focusing efforts and organizational resources on team work areas in need of strengthening
Getting to the core of underlying issues quickly and in a non-confrontational way
Improving communication and team consensus building
Resolve conflict, improve team cohesion, and retain valuable team members
Unresolved team conflict often leads to valuable team members asking for a transfer or worse…resigning. Fulfilling employees' desires to belong and giving them the opportunity to succeed is instrumental to the long term success of your organization. The facilitation process creates a team work environment that minimizes competition, improves communication, and discovers leadership skills.
How to bring TIGERS into your organization



TIGERS customized one-day onsite facilitation teaches your team members the behaviors that build strong teams and behaviors that cause predictable problems. Through consensus facilitation your team develops strategies for improving team performance.
Choose the TIGERS two-day facilitation retreat and include Action Planning Facilitation for your core team members.  When objectivity and clear thinking is important to your short and long-term planning goals, selecting a skilled TIGERS facilitator is but a phone call away.
Train one or more of your managers in our TIGERS resources for your change execution and employee engagement and retention initiatives. Learn how to empower your own team to build ongoing teams by contacting us right away.