Instead of Wondering What to Do, Discover Solutions
That Support Your Goals in a 60-Minute Breakthrough Strategy Session
Have you been saddled with the task of improving employee engagement, but are uncertain where to start? Do you have a plan?
Are you a consultant looking to breakthrough into increased and sustainable consulting revenue? Do you have a plan?
If employee engagement isn't an issue, could cooperation between employees and departments be improved resulting in more respect, civility, and productivity for your organization?
Could trust be improved? How about communication?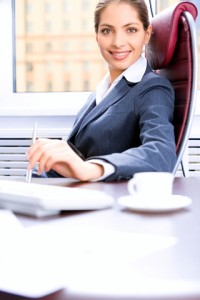 This 1 hour  strategy session is an excellent use of your time to discuss team and business development strategies that improve how people work together and are easy to implement and monitor.
Workforce studies reveal that both employers and team members want: 
more respect, trust, cooperation, honest communication, civility, goal clarity, accountability, better conflict resolution and tolerance, team unity, loyalty, and understanding between people
less backbiting, confusion, intolerance, inconsistency, and confusion over roles and responsibility
Employee "Engagement" Warning Signs:
According to a recent Gallup study there are 100 million full-time U.S. workers and 71% are disengaged from their job duties meaning organizations are seeing less productivity and the potential for high turnover. Here are a few warning signs of a disengaged workforce:
Team members don't communicate – Team leaders don't receive status updates or hear that something is askew until it is too late.
People communicate too much – In boxes are stuffed with e-mail and phone messages….a sign of work confusion or trust issues.
Important advice or information isn't deployed – a sign of communication or trust problems.
Employees lay blame on other team members instead of looking for the root cause resulting in civility and respect breakdown.
Dominating personalities withhold information and resources from others leading to power plays and trust problems.
Competition develops between departments and employees leading to minimal cooperation.
When you take full advantage of your one hour strategy session for only $99 with the Founder of TIGERS Success Series, Dianne Crampton, you can gain clarity on the team dynamic and consulting  issues that are most important to you.
In the past, leaders have discovered how to:
Initiate 4-6 action points that can be implemented over a 12-18 month time frame that correct team trust, cooperation, genuineness, empathy, communication and other important issues remarkably fast.
Integrate action points with measurable business goals so employees see the results of their commitments on an ongoing basis.
Initiate work environment change that is championed by employees with sustainable results
Initiate common sense team behavior corrections that make work more enjoyable and productive for everyone.
Schedule Your Coaching Session  Now!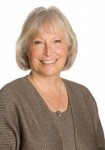 About Dianne:
Dianne Crampton, founder of TIGERS® Success Series has helped organizations such as Costco, AT&T, Northrop Grumman and Boeing realize dynamic change goals that built cooperation with sustainable success surprisingly fast. TIGERS® is based on the collaborative team principles of
t
rust,
i
nterdependence,
g
enuineness,
e
mpathy,
r
isk and
s
uccess.
We will NOT rent, trade, or release your name to any third party for any reason – ever. We respect YOUR email privacy and hate spam with a passion as much as you do.