Teambuilding tactics leaders can implement to change the stagnant employee engagement numbers
Employee engagement remains steady at 31.9 percent, according to a June Gallup Poll. While employee engagement is higher than it was from 2011 to 2013, it has mostly remained between 31.5 and 31.9 percent for most of 2015. Gallup gathered the numbers through Gallup Daily tracking interviews of 6,637 participants, and employees were considered engaged if they were committed to and enthusiastic about their work. Employee engagement is important because employees drive growth, revenue and innovation throughout the organization, which leads to improved performance and success of the organization and all employees.
Leaders can gain additional helpful teambuilding tips through the following articles: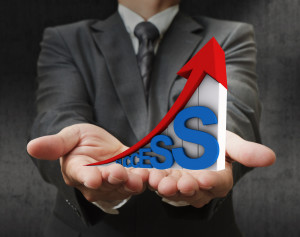 Learn how to become a leader from any background before you step into the leadership role with strategic teambuilding.

Many different people are brought into  leadership roles, and some are more prepared than others are. But great leaders do not come from any one background, as strategic teambuilding can transform struggling leaders into supportive and effective leaders.
A few helpful background articles include: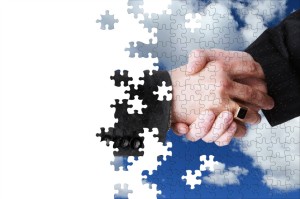 Team member engagement is one of the most, if not the most, important aspect to organizational success. Employees are companies' most important asset, and if they are not engaged in their work, then everyone suffers. The employees suffer because they are not performing meaningful work; customers suffer because they are not receiving the organization's best; and the organization suffers because it is not receiving or delivering quality work. With leadership teambuilding, leaders can learn to better engage their employees.
Employee engagement is a popular topic among business blogs. Some articles on the topic include: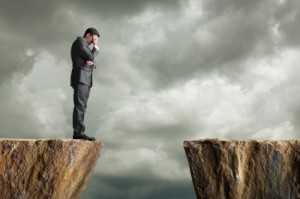 No matter how accomplished a leader may be, times of turmoil are inevitable. Whether the organization is facing a big change or team members just can't seem to get along, how leaders address these issues determines the outcome. With effective leadership teambuilding tactics, leaders can learn to address times of turmoil head-on and come out on top.
Leadership teambuilding topics are readily available, and this article references the following:
With effective leadership teambuilding tactics, leaders can learn to successfully address times of turmoil.
Have difficult conversations. An important part of leadership is having… Continue reading →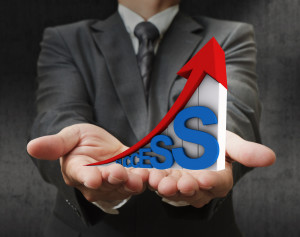 The hiring process is an important, but sometimes complicated, aspect of business. Attracting top talent is the goal of any organization.  Top talent is attracted to organizations, however,  with effective team cultures.
So the question is, if you build it will they come? Will using teambuilding tactics to hire the best candidates work for you? It is my view that leaders who focus on building superior team cultures, find that top talent seek them out.
For additional teambuilding tactics for hiring the right employees, consult the following sources:
Leadership team building is an important aspect of effective leadership development, and leaders can adopt their personal styles to become more effective.
Effective leaders are essential for the success of an organization, and several articles offer advice for new and seasoned leaders, including the following:
Leaders can implement leadership team building into their leadership style in the following ways:
Adopt a flexible attitude. According to 5 Characteristics of Great Leaders, great leaders are flexible with their employees, and they understand that team members require some amount of freedom to achieve results. Rather than micromanaging and… Continue reading →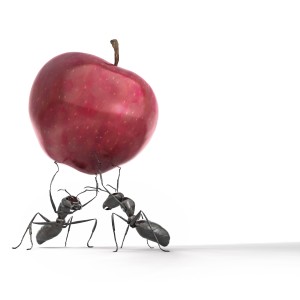 Everyone needs a break from work now and again, but no matter if an absence is planned or unplanned, overall productivity within the organization is affected, according to the "Total Financial Impact of Employee Absences" study commissioned by Kronos Incorporated and conducted in collaboration with the Society for Human Resource Management (SHRM). By focusing on team building activities, leaders can reduce employee absences and increase productivity.
"Employee absences carry hidden costs that significantly affect an organization's productivity and revenue – in fact, 75 percent of respondents perceived absence has a moderate to large impact," said Evren Esen, director of survey programs, SHRM.
The study found that organizations suffer more negative effects of unplanned absences compared to planned absences, as organizations claimed that other… Continue reading →
The best managers are those who possess an innate talent to lead, according to the findings of a recent Gallup poll. The survey, titled State of the American Manager: Analytics and Advice for Leaders , strives to pinpoint the qualities that great managers possess that set them apart.
The TIGERS Success Series blog regularly publishes articles on effective management, including the following referenced articles:
With proper team building strategies, managers can improve their performances and develop into great leaders.
Look for top talent. According to the Gallup… Continue reading →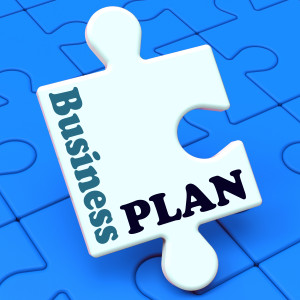 While small businesses leaders are reportedly less optimistic about their success according to the new Wells Fargo/Gallup Small Business Index, leadership training programs are allowing leaders to learn valuable leadership skills that help them to improve their management success. This is important since small business confidence has fallen since 2014.
The small business owners that were interviewed for the survey were less optimistic in terms of their financial situations than they were at the end of 2014 and the beginning of 2015. The drop in the Index score, down to 64 compared to the reported 71 in January, is the first notable decrease since the November 2012 Index.
Lower revenues and a slight drop in credit expectations were two factors that led to the… Continue reading →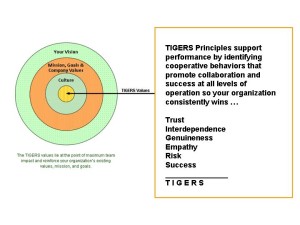 When the six TIGERS principles (trust, interdependence, genuineness, empathy, risk and success) first emerged from my psychology, business and education group dynamic research at Gonzaga University, much had been written about role and goal significance for teams.  Little had been explored about the value of team relationships to support role and goal achievement and the systems required to strengthen them. Then after two independent validation studies it became obvious that behaviors that support these principles are critical to high performance team development and that company culture plays a huge role in the success of organizations. So, if you notice more negative behavior than positive  among employees, you should consider implementing some team building ideas to build better relationships so your goals and the… Continue reading →