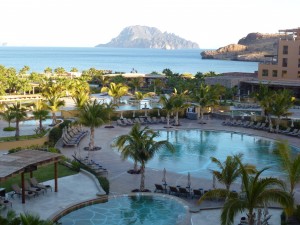 No matter how much work gets done in a day, there is always more work to do tomorrow. This is important for team members and leaders to remember because at times, team members may feel that they do not have time to take a vacation. But nothing could be further from the truth. Vacations and time off are essential for proper work-life balance. Without time off, team members become less productive, less satisfied with their positions and more likely to burn out.

Before heading out on a vacation, team members may not realize how badly they actually needed some time off. But knowing the importance of vacations and understanding when to check out is important for success and elevates leadership success, too. Here's how:… Continue reading →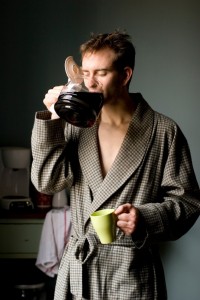 The amount of sleep your team members get affects your organization more than you may think. According to Sleep Deprivation is Killing You and Your Career, the side effects of missed sleep include memory loss, increased stress and decreased creativity, among others, which all affect how your team members conduct themselves from day to day. Tackle this problem by promoting healthier sleeping habits through leadership team building activities, workshops and events.
The following articles offer useful tips for better sleeping habits and are referenced in this article:
Promote the following tips for better sleep in leadership team-building activities to reap the… Continue reading →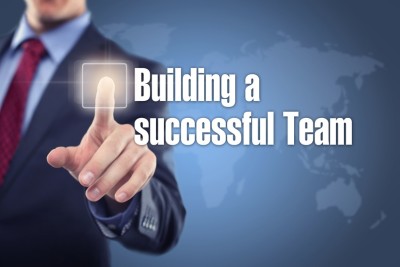 Employees are important to the success of any organization.  With excess stress, however, disengaged employees and a lack of company-wide cooperation, organizations suffer to succeed. Team building activities with a few key strategies are a great way to turn attitudes around resulting in a culture of cooperation.
Here are a few team building tactics to engage employees with help from the following articles:
Cooperative team building strategies are just one way to engage employees and promote cooperation, but the… Continue reading →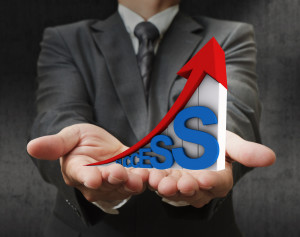 Even with stellar teams, employees need to be motivated by their leaders from time to time. Employee motivation is important because it affects every aspect of the workplace including productivity, happiness, job satisfaction, company culture, teamwork and even the organization's bottom line. Because employee motivation is important, leaders benefit from taking the time to learn leadership team building strategies that improve employee morale and motivate teams to success.
Leadership team building strategies that motivate employees
The following strategies support leadership team building that motivate employees.
Know the signs of employee burnout. Overworked employees can quickly lead to burned out employees. Once employees feel consistently overworked, their stress recovery plummets which, over time, can lead to high levels of stress and anxiety with dangerous work-life balance… Continue reading →
As the T in TIGERS, trust is an essential element for success in the workplace. But leaders are not the only members who require respect; all team members in all levels and positions, customers and consultants all require the respect trust develops to operate best. This is why giving trust to get trust is the key to kicking off greater depth of trust.
While not everyone may deserve respect, leaders need to focus on creating a culture of respect where trust can flourish. With the fundamentals in place, employees will be more productive, customers will return and managers will better lead their teams. Without the respect that trust engenders, the organization will suffer.
For additional ideas on implementing trust within the workplace, reference the… Continue reading →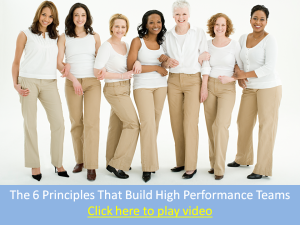 Effective leadership does not happen overnight, and leaders must learn how to best lead their teams. Some people may seem to have been born with the ability to seamlessly lead, but in reality, leaders should constantly be learning and changing with the industry to best lead. With proper leadership team building tactics and strategies, leaders can learn to lead while embracing changes and becoming more effective in their positions.
Some recent and helpful articles that offer leadership team building tactics are:
With leadership team building tactics, leaders can learn how to effectively lead their… Continue reading →
While some leaders may view their employees' happiness as an added bonus, team member happiness is actually essential for creating a cooperative company culture. Happy employees are more cooperative and productive and have fewer team member conflicts. When team members look forward to coming to work, this leads to lower turnover rates and more innovation among team members. Before implementing any changes within the organization, leaders who assess their cultures with strategic group behavior assessments ensure a higher change success rate. TIGERS Success Series offers as 360 Team Behavior survey that HRD Executives are welcome to run on their company's behalf.  The initial survey comes with two additional comparison surveys so leaders can quickly assess their team culture, add interventions and… Continue reading →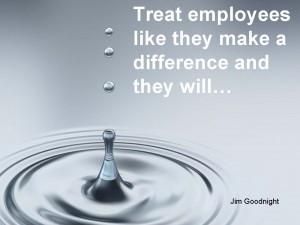 Team Building for Trust
As one of the six TIGERS principles for work team success, trust is an essential priority leaders must focus on to build a collaborative and productive team environment. Without  trust, team members will not feel valued resulting in their disengagement, which leads to higher turnover rates and lower productivity for other  employees. And not only will team members be affected, but leaders as well. Leaders who do not trust their employees often micromanage, which perpetuates continuing negativity.  Trust is necessary on all levels in an organization. There are five workplace strategies that build trust among teams and leaders that improve success.
This article offers team building strategies for improving trust within the workplace. I references previous articles in… Continue reading →