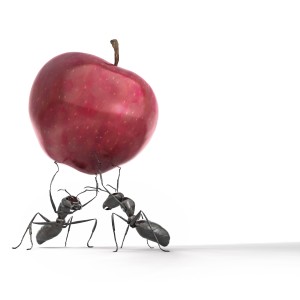 In November we celebrated Labor Day — our tribute to the American workforce. Yet, this year our claims of fidelity to the ideal of hard work as a path to a good life were muted by harsh reality. Only 43.7% of working-age Americans are employed full-time according to the August Gallup P2P numbers. However, a handful of organizations are bucking this trend by engaging their employees in sustainable team building events that clear the path for career advancement, better wages, increased profitability, and strengthened long-term business growth and viability.
It should be no surprise that the tools to fix 20th century cyclical unemployment don't work in the 21st century. A dramatically altered economy has changed work. Global competition and an unrelenting push for short-term quarterly gains… Continue reading →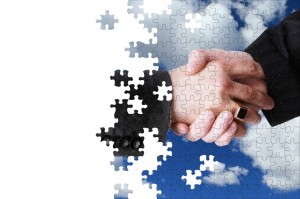 It's no secret good jobs are hard to find and when the economy and job growth lag, good jobs become even more scarce. Budget cuts, layoffs, stagnant hiring practices, and lack of corporate team building initiatives have all but stymied the career growth and advancement of the American worker… especially lower wage workers. The not so distant recession also took a toll on business profitability which added to the demise of the well-paid worker. The question worth asking, therefore, is are team building exercises the solution to career advancement for lower wage workers?
When tied to work performance — Absolutely!
Around 27 million people—one in six American workers—are unemployed or underemployed. Even for those employed full time, the recent economic recovery hardly helped. Nearly 60%… Continue reading →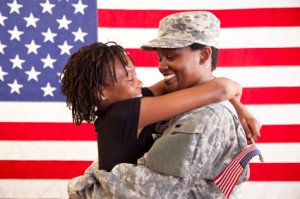 According to a recent survey by Accenture, veterans transitioning out of the military and seeking civilian employment say it's been a "mixed bag." Although employed veterans say they are earning more now than when in the military, challenges still remain for those veterans who are unemployed – especially post 9/11 veterans. To ease the way into the private sector, companies must provide team building activities and additional education to welcome service men and women into the fold.  With a portfolio of strong work ethics and team collaboration, military veterans have a lot to bring to the corporate table.
"And there is a clear need for greater support and training programs from the private sector."
The survey also found that nearly three-out-of-four employed veterans (69… Continue reading →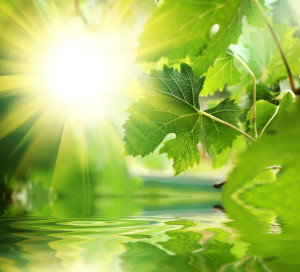 I believe
values
and team development principles such as trust, interdependence, genuineness, empathy, risk and success (TIGERS
®
) build strong teams and leaders. This is especially true when behaviors that support these business values are readily seen in the workplace. We know when this happens, employee home life is also impacted in a favorable way.
It seems that behaviors that support values and principles at work have a dynamic trickle down effect to society in general. This is again supported by research from sustainability programs and green initiatives.
Nearly three-quarters (73 percent) of employed U.S. adults who take part in environmental and social responsibility efforts at work are more likely to make sustainable choices at home as a result, according to the fourth annual… Continue reading →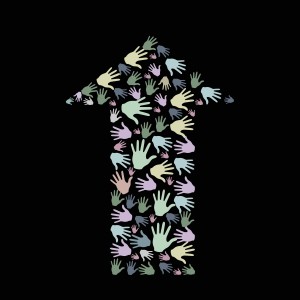 GoDaddy's new brand strategy of capturing the small business market began by focusing on "right-fit" talent acquisition and soliciting vital employee input. GoDaddy's popular Website Builder product has been "rebuilt" and is the result of months of research which included customer surveys, employee input, and acquisition of senior talent from winning team cultures such as Microsoft. Through progressive foresight, GoDaddy is proving they can command a larger share of the small business market by employing sustainable team building practices.
"This is the radical shift we knew we had to make and it's more than just marketing"
"This is the radical shift we knew we had to make and it's more than just marketing," said GoDaddy CEO Blake Irving. "A brand is a promise to our… Continue reading →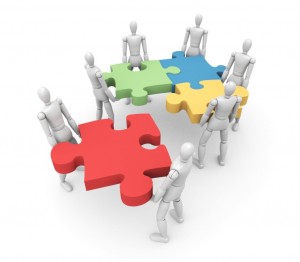 To enhance the lives of all age groups in communities throughout the U.S. can be a daunting task.  I have found this to be true whether I was building Neighborhood "Ward" programs for cities or facilitating intergenerational conferences. Without effective team building activities that teach good norms and protocols, efforts can be sketchy at best.
With effective team building activities, community leaders can find ways to address challenges and engage residents at local and state levels. To join in this effort, MetLife Mature Market Institute recently released planning tips with viable solutions on meeting the needs of an aging population, Creating a Livable Community: Engaging All Generations and Improving Quality of Life. These tips provide communities with simple and low cost indicators to… Continue reading →
Here's a TIGERS Roar for the Hitachi Foundation! Roar!
The Hitachi Foundation is honoring eight entrepreneurs that address some of society's most persistent challenges. Now in its fourth year, the Yoshiyama Young Entrepreneurs Program recognizes leaders that use creative and progressive leadership and team building methods that inspire the need for transformation in today's business environment. These innovative leaders are operating profitable and sustainable businesses that fill needs in the marketplace while creating social value and opportunities for low-wealth Americans.
"While all businesses face their own unique set of challenges and difficult decisions, the Yoshiyama Entrepreneurs have one thing in common – their business models are about creating both economic and social value."
The awards support businesses whose innovations tackle critical issues such as poverty,… Continue reading →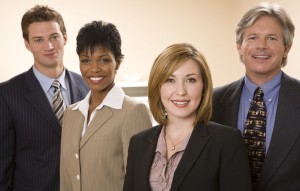 Women owned businesses are on the rise and newly formed "Evolve Women," is here to lend support. Focusing on entrepreneurial start-ups, intrapreneurs, and development programs, the Nashville based company is devoted to the continued success of business women everywhere. Whether these entrepreneurs are in the startup phase and in need of sustainable leadership team building and team building ideas or are seasoned corporate leaders, "Evolve Women" provides the tools to help women pursue their passion and turn a profit.
"It is important that we create a platform that enables these businesswomen to have the tools and skills they need to create longevity in their businesses and further their success to the highest degree."
Evolve Women is founded by local businesswoman Connie McGee, who resigned from… Continue reading →
Many American employees are filled with stress and dread as their weekend winds down. Why? It means Monday morning will soon be here with promises of a week packed with potential turmoil, impossible deadlines, and long hours. However with the strides made in leadership and team building programs and team building exercises, many employees should be relaxing on Sunday night instead of elevating their stress level. It is the responsibility of both leaders and employees to build collaborative and cohesive teams of engaged workers.
According to a global poll conducted by Monster.com between August 5-19, 2013 – only 22% of respondents do not experience back-to-work "Sunday Night Blues" on a regular basis while nearly half of respondents (47%) go so far as to classify their… Continue reading →