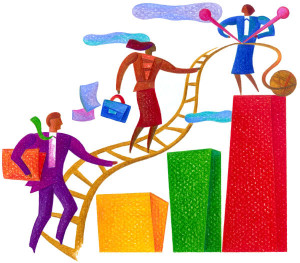 Lazy?
Over-indulged?
Spend thrifty?
Hardly!
A recent quarterly UBS Investor Watch report reveals that Millennials (individuals between the ages of 21-36) are surprisingly the most financially conservative generation since the Great Depression era. This is probably good to know for your corporate team building strategies. The report also reveals that this group of enterprising individuals shatters all stereotypes of entitlement. These hard-working and enterprising individuals aren't afraid to define success as an intricate balance of money, healthy relationships, and enriching experiences. So how do these findings transfer to the workplace? Are today's CEOs ready and "willing" to engage a workplace full of millennials by providing strong, interactive leadership and team building skills?
A vast majority of millennials in the study (69%) believe that to achieve… Continue reading →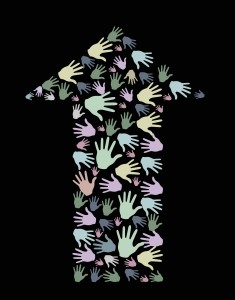 When you are looking for team building ideas for improving team interdependence, imagine stumbling across this conversation:
"Hey Bob, I'm thinking of starting a baseball team."
"Great! I know a few guys who are really good and would love to play."
"Nope. I am playing all positions – catcher, pitcher, short stop, outfield….you name it!"
What?!
Everyone knows this is an absurd scenario, so why is this archaic type of thinking still so prevalent in the workplace? When you don't have a workforce that works together, interdependence and collaboration is all but nonexistent and failure ensues…this includes individuals, organizational departments, and the company as a whole.
So what does interdependence mean? It is where members of a group or team share common goals and know that working… Continue reading →
It's a Monday morning in the year 2020 and employees are strolling into work with their cup of coffee. A solar-powered fiber optic ceiling fluctuates in color and intensity, thermally active furniture offer touch screen capabilities, and workspace layouts accommodate multi-functional purposes. Sound far-fetched?
Hardly….
The near future promises office spaces and work areas where employee comfort and health take precedence and allows for the natural progression of corporate team building.
A recent architectural design competition, Workplace of the Future, sponsored through Business Interiors by Staples and Metropolis magazine of architecture challenged architects, designers, and industry professionals to "reimagine" the work place of the future. They applied elements of natural and artificial lighting, furniture design and placement, and technology advancements to create a… Continue reading →
Have you ever heard a conversation of this nature around the company "water cooler?"
"Guess what I just found out."
"What?"
"I'm getting paid less than Joe in my department and I'm doing the same job!"
"So what are you going to do?"
"Start looking for another job."
Monster.com, the premier global online employment solution leader, recently conducted a poll regarding unfair pay practices. They asked the question, "What would you do if you found out you were being paid unfairly?" Votes were cast by Monster.com site visitors and revealed that many employees would confront their bosses and ask for a raise. However, just as many employees would not only ask for that coveted raise, but would also start looking for another job. Leadership and… Continue reading →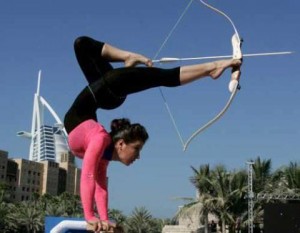 Are turn-over and absenteeism rates higher than they should be?
Are rumors and vicious gossip dominating employee conversations?
Is productivity all but non-existent?
Then your workplace culture could be suffering from lack of employee trust. So what is trust and what team building activities will improve it?
Trust…is the foundation. TIGERS builds strong workplace cultures upon and the cornerstone for collaborative and cooperative teamwork.
 What exactly is trust?
In the Merriam-Webster dictionary, the definition is "having assured reliance on the character, ability, strength, or truth of someone or something." It's a simple, straightforward definition by any account, yet trust is so elusive…especially in the workplace where employees are actively disengaging every day.
According to "Building Trust in Business," an annual survey conducted… Continue reading →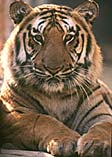 This is a TIGERS Roar for a San Francisco-based serial entrepreneur and jobs creation visionary.
Imagine packaging and distributing a product that is not only healthy for consumers, but automatically generates an ever-increasing demand for U.S. based jobs. Sound a little too idealistic? Well….that's just exactly what one small business owner has accomplished through non-profit and corporate collaboration and innovative community teambuilding ideas.
Ned Heagerty, President of Silk Road Teas – a wholesale importer of rare and artisan teas, believes in quality products and bringing jobs from overseas back to the U.S. He imports full-flavored, organic teas from China for re-sale to tea and coffee companies, specialty grocers, and tea drinkers throughout the U.S.
But here's the best part…
Once the tea arrives in the… Continue reading →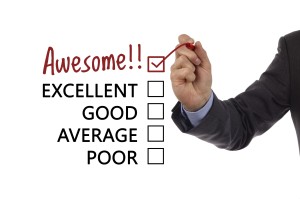 I'm always on the lookout for companies that "get it." These are the companies with C-Suite executives and leaders that realize it takes a village to create one cohesive organizational culture. Let me explain. These thought leaders and innovators don't toot their own horn. They are proactive in corporate team building to improve employee satisfaction and performance by making a commitment to their employee's financial security and providing a collaborative workplace culture.
For 12 years the Principal® has sponsored a study: The Principal® 10 Best Companies for Employee Financial Security. The study notes top trends emerging among companies that range in size from 10 – 1000 employees. Here is a quick breakdown of how ten organizations earned national recognition:
Employee financial security influences company performance. Leaders… Continue reading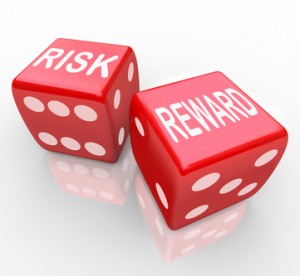 Got too much on your plate?  Have you discovered that there are not enough hours in a day or during the week to accomplish all of your goals?  If so, perhaps you are holding yourself back by not developing other people to help you achieve these goals effectively.  The key would be to learn to delegate for effective leadership team building and for grooming others on the team for exponential team success.
Whether you work alone and are considering hiring contractors to help you or leaning into the idea of delegating more responsibility to your employees, good delegation skills can propel your success and add value to others, too. So, why do overworked leaders fail to delegate?
Here are a few of reasons:
A lot… Continue reading →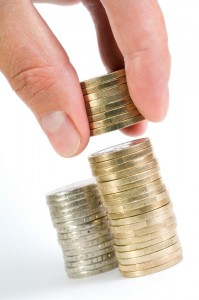 The headlines "say it all" so why do business executives continue to demand a business case for trust?
The Hard Costs of Low Trust
Gallup's research (2011) places 71% percent of U.S. workers as either not engaged or actively disengaged. The price tag of disengagement (Gallup) is $350 billion a year. That roughly approximates the annual combined revenue of Apple, General Motors and General Electric.
The Washington Post reported that "the federal government imposed an estimated $216 billion in regulatory costs on the economy (in 2012), nearly double its previous record." The cost of the tort litigation system alone in the United States is over $250 billion. – or 2% of GDP, Forbes, January 2012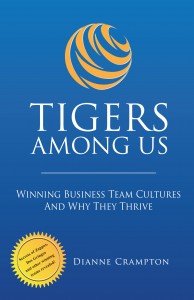 With our global presence we often look across the pond to see what our colleagues in the U.K. are up to.  What we find interesting is that small business decision makers seem to lack the time for growth-related tasks when building their teams and businesses.
In honor of the U.K.'s first-ever Small Business Saturday that took place on December 7, 2013, Constant Contact released the results of an online survey to identify small businesses marketing pain points. The majority of small business decision makers surveyed report allotting only a small amount of time on tasks that could improve their business' future outlook and pave the way for growth. Only eight per cent of the respondents' time is spent on marketing/promotions, eight per cent on technology,… Continue reading →