The 6 Principles That Build High Performance Teams On Demand Leadership Program helps you improve  employee accountability, engagement and improved business success though the application of six common-sense principles that improve collaboration and cooperation in the workplace. It also coaches you in how to incorporate engaging behaviors into your own suit of leadership skills.
When trust, interdependence, genuineness, empathy, risk and success  (TIGERS®) are unleashed within employee relationships, business goals and leadership roles, a powerful force is created. It is a workplace in which the employee desire to make a difference is present. It results in a business environment  in which employees care as much about the success of the company as the business owner or executive team does.
The 6 Principles That Build High Performance Teams On Demand Team Building Training for leaders is appropriate for:
Executive Team Members
Nonprofit Directors
Business Owners
Managers
New Team Leaders
Corporate Trainers
Team Building Consultants and Business Coaches
The desire to make a difference that is inherent in the human spirit is rarely tapped by leaders. So, why is that?
We asked that question. After 4 years of business, education and psychology group dynamic research, we discovered six principles that build collaboration and forge engagement in the workplace. The six principles are trust, interdependence, genuineness, empathy, risk and success (TIGERS®). They are demonstrated by common sense behaviors that are readily seen and felt in the workplace and separate high performing organizations from ones that are not.
In this on demand team leadership training you will:
Explore success in deploying each of the six TIGERS principles through case studies that demonstrate effective behavior that supports each TIGERS principle in depth.
Discover your leadership and work culture strengths through a guided series of questions designed to improve your personal leadership success.
Identify strategies for improving collaboration at work.
In this team building training for leaders you receive:
8 short introductory videos that give you the training overview for each component.
8 20-30 minute audio trainings so you can learn while on the go.
Handouts with coaching questions for each component so you can record the strategies and concepts that are most important to your success.
Leadership self assessments
A training work room that is available to you 24/7 through your unique password so you can learn at your own pace and according to your schedule. We strive to give you same day access to the training room. On weekends, your access comes Monday morning.  And you retain your access for a full year.
Repeated access to your training room for one year so you can review training components on an as needed basis.
A copy of the course book TIGERS Among Us – Winning Business Team Cultures and Why They Thrive (perfect bound for United States participants and in e-book version for participants residing outside the US).
Enroll now for one easy payment of $169.95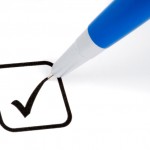 Once you enroll, you will receive an email confirming your purchase right away. Your link to the training room is developed exclusively for you by our team and you receive it within 24 hours with the exception of weekends when your link comes on Monday. Be sure to use your regular email address and look in your spam folder if you do not see your email information right away. Then be sure to add info at corevalues(dot)com to your preferred email list.
Grab your seat now.
This team building training is designed to give you all the resources you need to advance your career and improve your team's success.